New York man admits leaving Rep. Marjorie Taylor Greene voicemail threats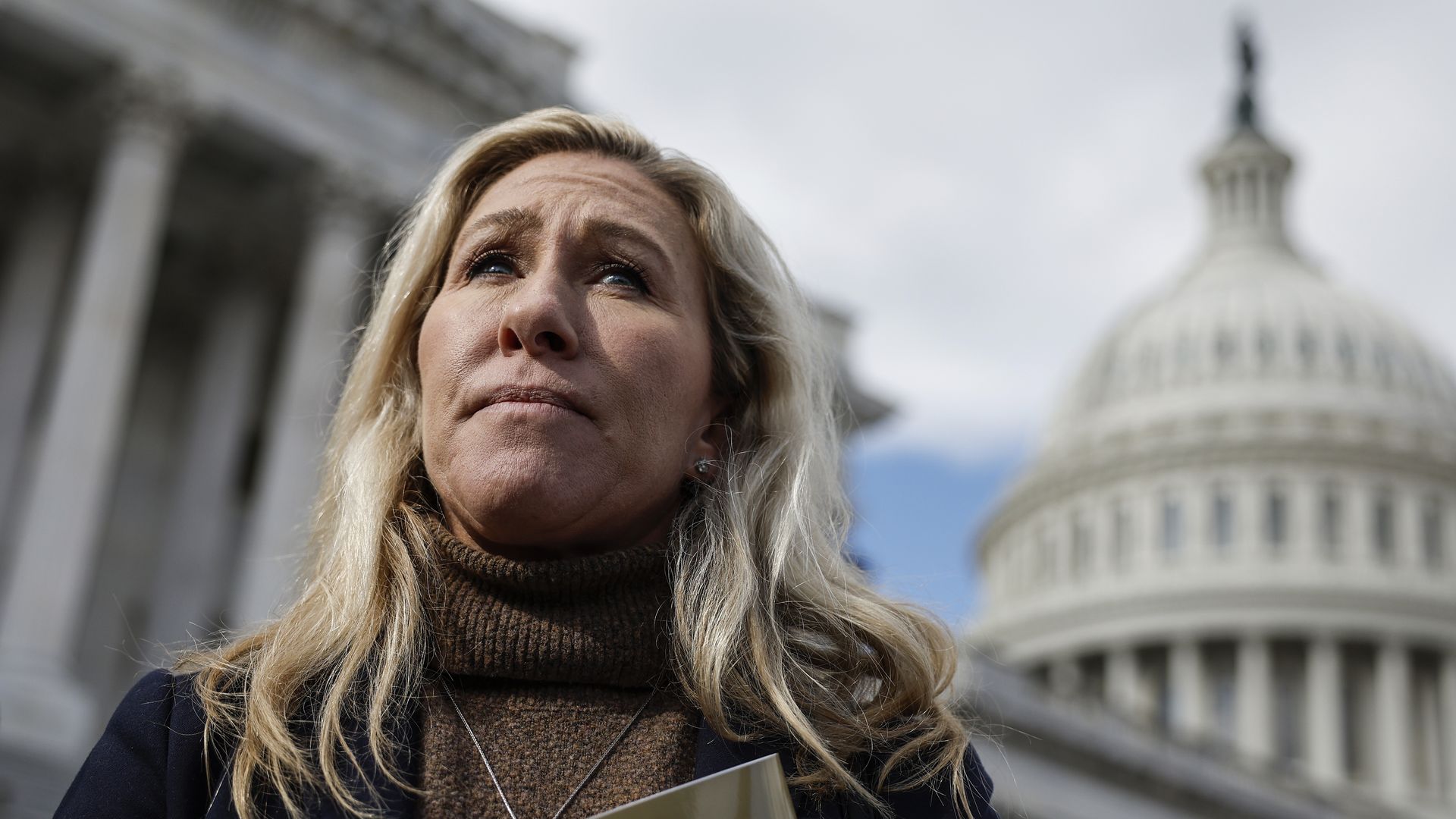 A New York man pleaded guilty Wednesday to making threatening phone calls to Rep. Marjorie Taylor Greene (R-Ga.), federal prosecutors announced.
The big picture: Violence and threats against lawmakers and other elected officials have surged over the past several years. U.S. Capitol Police recorded more than 9,000 threats against Congress members last year alone.
Greene was last year subject to "swatting" incidents, which are fake emergency calls to 911 operators, who in violent situations will dispatch armed SWAT teams.
Details: Per a statement from the U.S. Attorney's Office in New York, Joseph F. Morelli admitted that he called the congresswoman's office on March 3, 2022, saying: "I'm gonna have to take your life into my own hands … I'm gonna hurt you. Physically, I'm gonna harm you."
Prosecutors said Morelli, 51, from Endicott, left a voicemail message later that day that said he would show Greene "what violence truly is," adding that he would pay "someone 500 bucks to take a baseball bat and crack your skull," according to the U.S. Attorney's Office statement.
Morelli left a third message later that day that said he believed Greene would "cause people to get hurt." He reiterated that he would physically harm her or pay someone to and acknowledged the legal consequences.
What's next: Morelli is scheduled to be sentenced on June 1.
He faces up to five years in prison with a three-year supervised release and $250,000 in fines, per the U.S. Attorney's Office.
Go deeper