Australia phasing out British monarchy for new $5 notes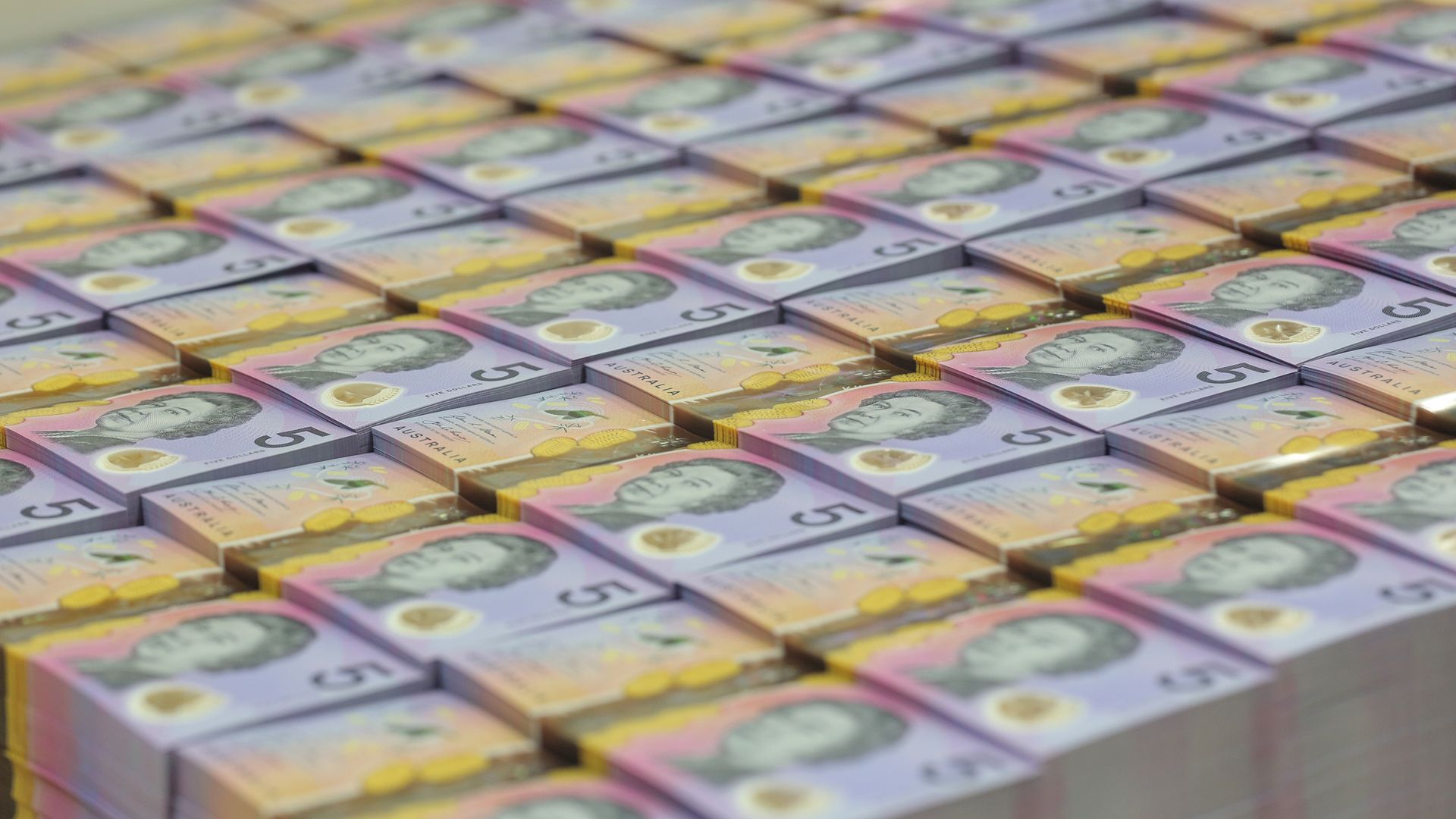 King Charles III won't feature on Australia's $5 note after the country's central bank announced it will replace the late Queen Elizabeth II's image with a design honoring the first Australians.
Why it matters: The Australian Reserve Bank Board's decision ends a longstanding tradition of Australia's British-based head of state on the bank notes.
The Reserve Bank said in a statement on Thursday morning local time it would consult with Indigenous Australians on a "design that honours the culture and history" of Aboriginal and Torres Strait Islander people over the next few years.
The big picture: The Reserve Bank's decision follows a consultation with the Australian government.
The current $5 note can continue to be used even after the new note is issued, according to the central bank.
Flashback: In 1966, Aboriginal rock paintings and carvings appeared alongside Queen Elizabeth II on the $1 note, but it was replaced in 1984 by a $1 coin.
Four years later in 1988, Australia's first polymer note of $10 featured ancient and contemporary Aboriginal art.
Go deeper