Poll: 78% of Santos' constituents say he should resign amid lying scandal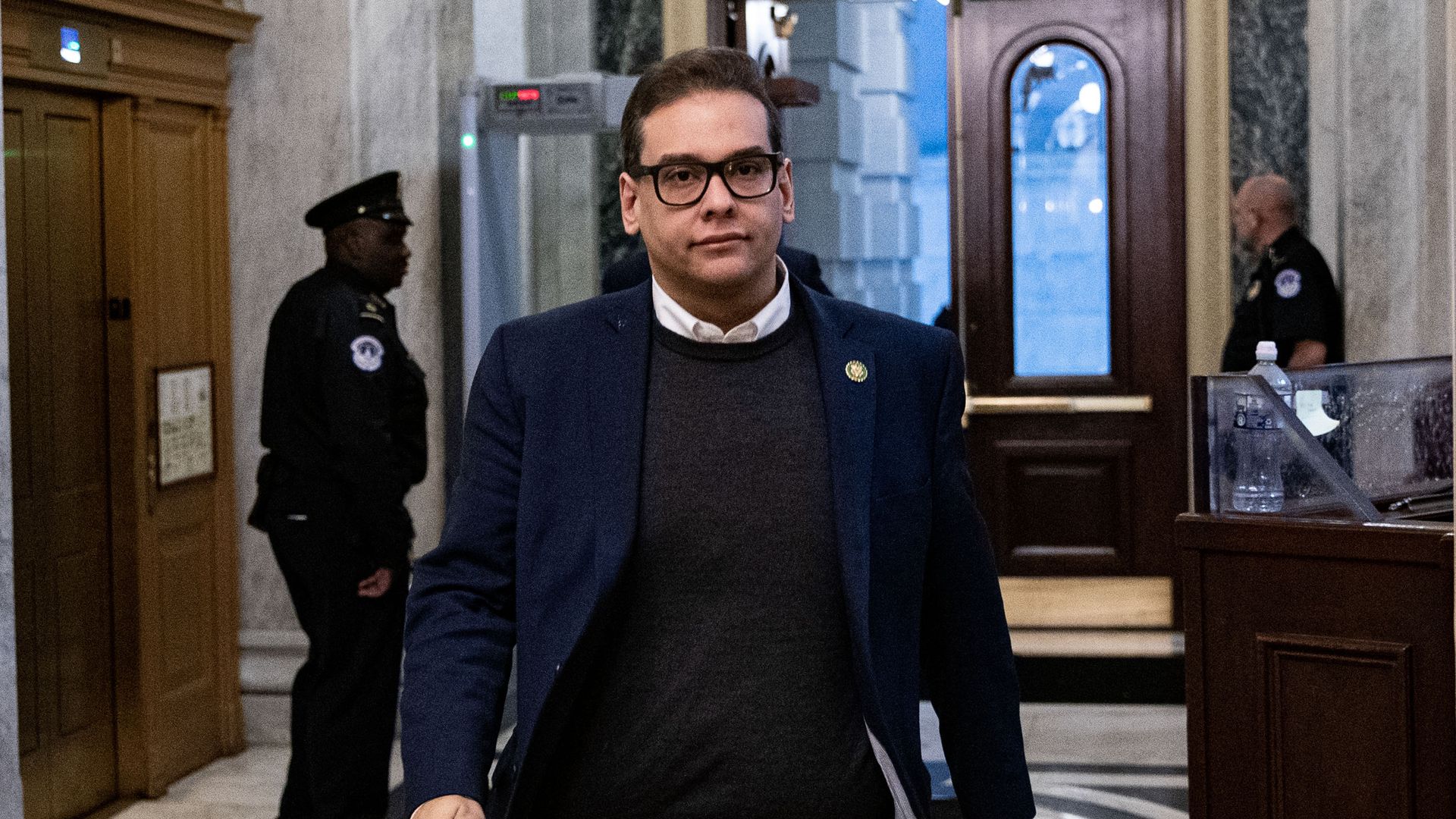 An overwhelming majority of voters in Rep. George Santos' (R-N.Y.) district say the embattled lawmaker should resign as he continues to take heat for allegedly making sweeping fabrications on the campaign trail, according to a Newsday/Siena College poll.
Why it matters: Santos, the target of several investigations, temporarily recused himself from his committee assignments on Tuesday. The new polling shows his constituents — both Democratic and Republican — want him to step down entirely.
By the numbers: The poll, which surveyed 653 registered voters in Santos' district Jan. 23-26, found that 78% of these constituents — 89% of Democrats, 71% of Republicans and 72% of independents — say he should resign.
82% of Democrats, 59% of Republicans and 69% of independents also said Speaker Kevin McCarthy (R-Calif.) was "wrong to seat Santos on committees."
75% of voters surveyed said Santos "cannot be effective" as a representative for their district, while 74% of Republicans said he "does not reflect the values of the Republican Party."
53% of the Republicans surveyed said they voted for Santos in 2022, but 63% of these voters said they would not have done so if they had known what they know now about him.
The intrigue: 82% of Democrats, 74% of Republicans and 76% of independents said that Santos' behavior, his refusal to resign and McCarthy's intention to give him committee assignments show that "our political system is broken."
The big picture: Santos said in a statement Tuesday that he decided to recuse himself so that congressional proceedings can "continue without media fanfare."
McCarthy has continued to defend Santos, who maintains his innocence, even as several Republicans join Democrats' calls for him to resign.
This Newsday/Siena College poll was conducted Jan. 23-26 among 653 NY03 registered voters. It has an overall margin of error of +/- 4.4 percentage points, including the design effects resulting from weighting.
Go deeper