DHS chief: Cuba, Venezuela, Haiti and Nicaragua border arrivals fell nearly 90%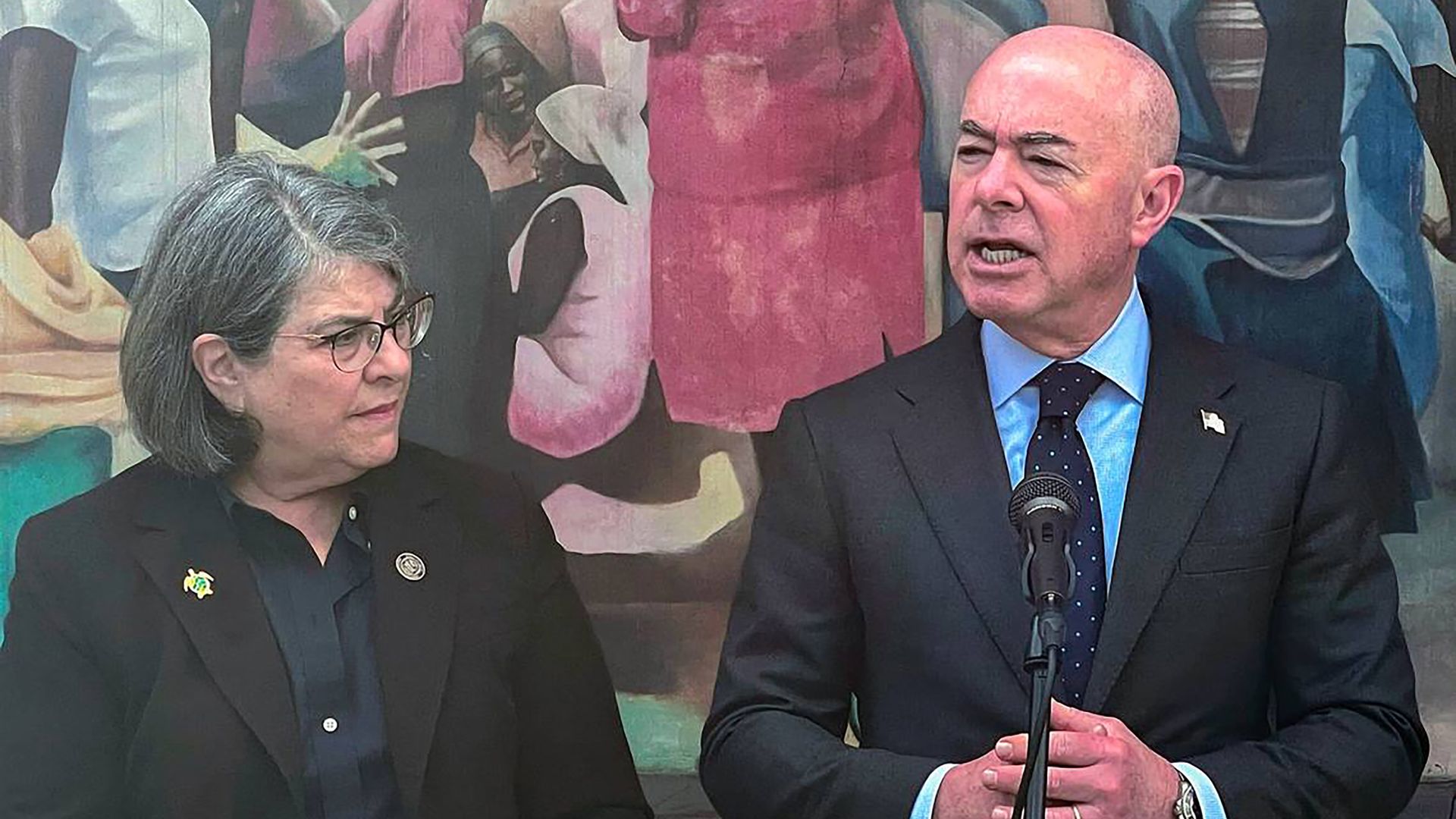 Homeland Security Secretary Alejandro Mayorkas on Monday defended the Biden administration's new border policy designed to curb illegal border crossings in the face of a lawsuit from Florida and 19 other states challenging the program.
Why it matters: The states argue in the suit against the Department of Homeland Security that the program allowing up to 30,000 migrants a month from Cuba, Venezuela, Haiti and Nicaragua to live and work in the U.S is an executive power overreach and in violation of federal immigration law.
Context: President Biden announced the policy that offers legal entry into the U.S. under humanitarian parole earlier this month as part of a carrot and stick approach to border crossings, per Axios' Stef W. Kight.
What he's saying: "We believe in the lawfulness of this program," Mayorkas told reporters during a visit to Miami, per South Florida broadcaster WLRN-FM.
"Why these states would oppose an enforcement program that is proving successful is beyond my comprehension."
Mayorkas said the new program had seen a "significant number" of applications and "admitted individuals into the United States" who were granted work authorization.
"We've also seen a significant drop in the number of Cubans, Venezuelans, Nicuaraguans and Haitians arriving irregularly in between our ports of entry at the Southern border — nearly a 90% drop in those populations," Mayorkas added. "This is the model that we have built and we will continue to build."
By the numbers: Preliminary numbers from January released last week indicate that "encounters of Cubans, Haitians, Nicaraguans, and Venezuelans crossing unlawfully between ports of entry at the southwest border declined 97% compared to December," per a Department of Homeland Security statement issued last week.
Flashback: Illegal border crossings reach highest number since Biden took office
Go deeper