Arizona secretary of state requests Kari Lake probe for possible campaign violation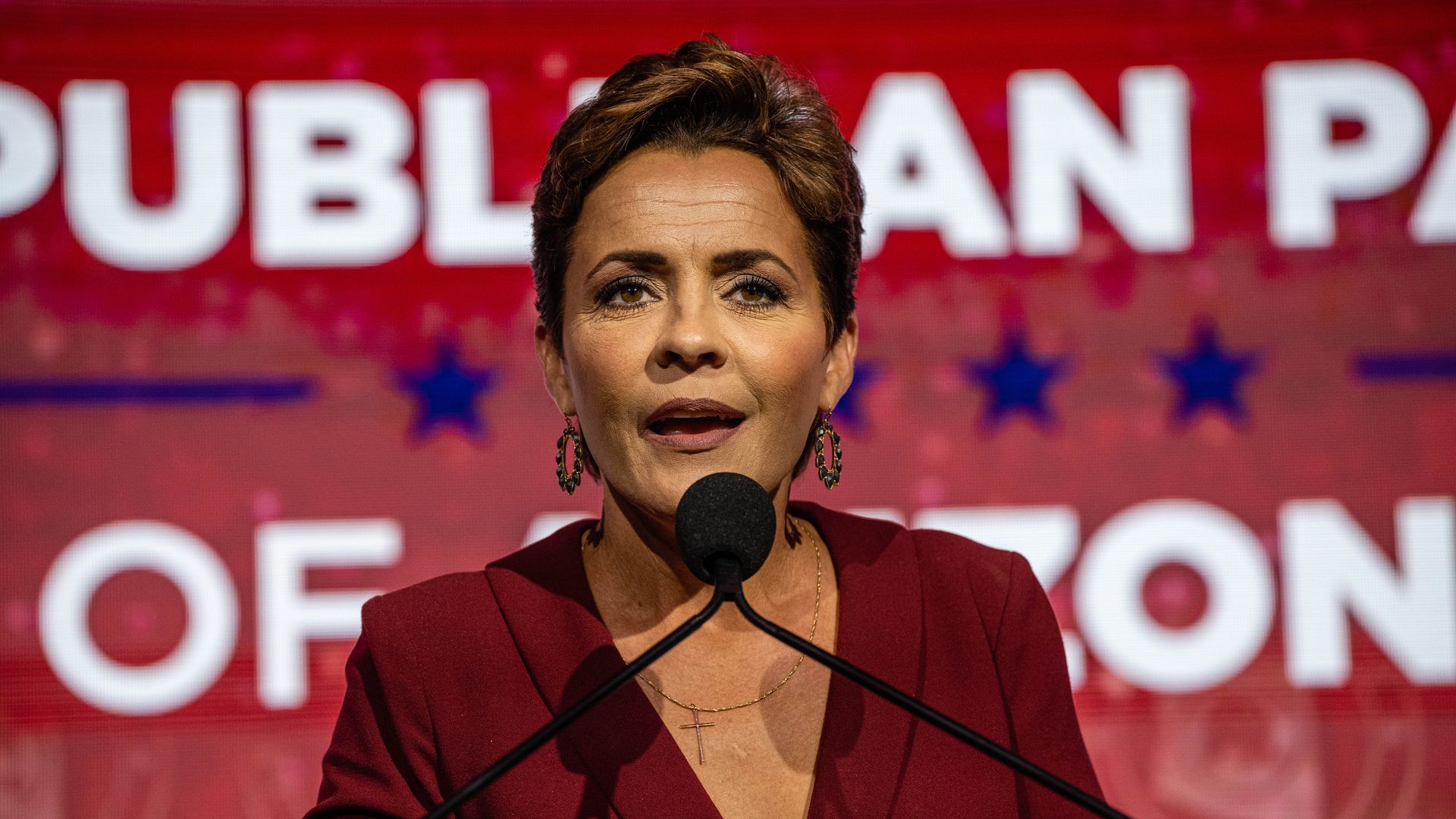 Arizona Secretary of State Adrian Fontes has asked the state's attorney general to launch a probe into whether GOP gubernatorial candidate Kari Lake violated state law in a tweet alleging baseless claims of voter fraud, according to a letter obtained by Washington Post.
Driving the news: The Jan. 23 tweet included a graphic showing 16 voter signatures, per the letter sent to Arizona Attorney General Kris Mayes. Arizona law states that the records containing a voter's signatures "shall not be accessible or reproduced by any person other than the voter."
"The protections afforded by this subsection prohibit posting any information derived from voter registration forms or precinct registers to the internet, and under no circumstance may a person other than the voter or an statutorily authorized person reproduce a voter's signature," Fontes wrote in the letter with the graphic attached.
What they're saying: Tim LaSota, Lake's attorney, called the request "another attempt to weapon use the justice system with a phony allegation against a Republican."
"This information came from the Arizona Senate investigation on acceptance of clearly mismatched signatures on early ballots, and Kari Lake has an absolute right under the First Amendment to republish the information presented to the Senate," LaSota argued in the statement.
The big picture: Lake, the Trump-backed election denier who lost against Democrat Katie Hobbs in the race for Arizona governor, has refused to concede, claiming problems with printers and tabulation machines despite failing to provide evidence.
Go deeper