Zelensky calls for faster weapons deliveries after Western tanks pledge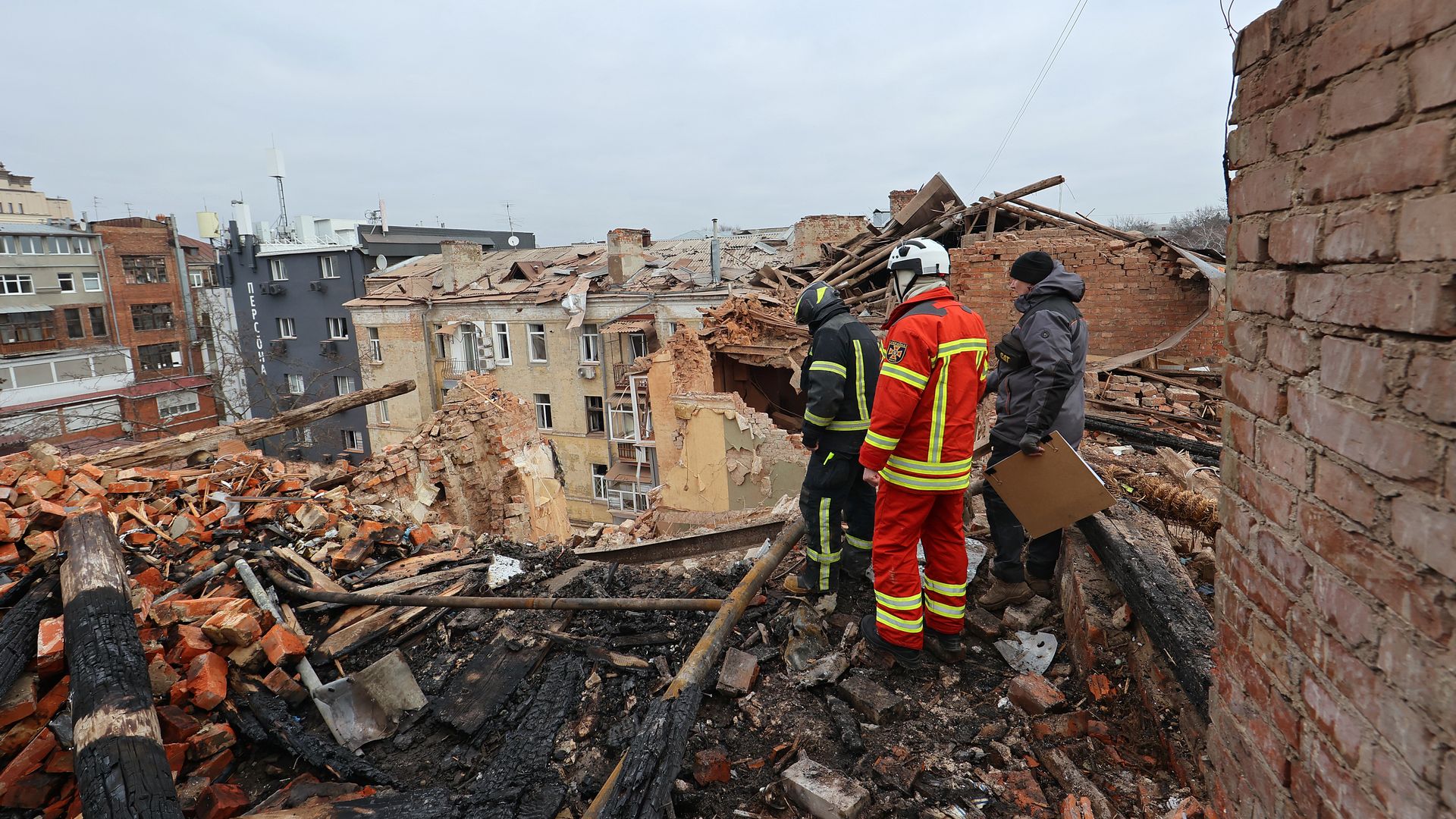 Ukrainian President Volodymyr Zelensky urged Western nations to speed up their weapons deliveries to Ukraine on Sunday as Russia continued its attacks on eastern Ukraine.
The big picture: Ahead of an anticipated springtime offensive by Russia, Zelensky said Moscow "hopes to drag out the war, to exhaust our forces."
Last week, Ukraine secured pledges from the U.S. and Germany for battle tanks, though they may take months to arrive.
"We must speed up the events, speed up the supply and opening of new necessary weaponry options for Ukraine," Zelensky said.
The U.K. Ministry of Defense wrote in an intelligence update Monday that Russia was likely keeping the door open to initiate another round of its partial mobilization.
State of play: Ukraine renewed its call for Western fighter jets last week after securing the pledge for tanks.
Ukrainian Prime Minister Denys Shmyhal said in an interview with Politico earlier this week the country wants to receive the jets soon.
But German Chancellor Olaf Scholz has vehemently opposed the move. "The question of combat aircraft does not arise at all," he told Tagesspiegel in an interview published on Sunday.
The U.K.'s Ministry of Defense tweeted Sunday that "Ukrainian tank crews have arrived in the UK to begin training for their continued fight against Russia," noting the country would provide Ukraine with Challenger 2 tanks.
The big picture: Having captured Soledar this month, Russia has pushed further towards the city of Bakhmut, which it sees as a key stepping stone to taking full control of the Donbas region.
Zelensky said in his address that Ukraine's main focus was on the "situation at the front, primarily Donetsk and the southern directions. The situation is very tough. Bakhmut, Vuhledar and other areas in the Donetsk region are under constant Russian attacks."
Russia also launched a heavy artillery barrage on Kherson on Sunday, per the Wall Street Journal. Shelling of residential areas left three people dead and 10 others injured, the Guardian reported.
Kharkiv regional governor Oleh Syniyehubov wrote in a Telegram post Monday that Russian missile strikes there had killed one person and injured three others.
Go deeper