As crypto cratered, Gemini talked to customers about FDIC insurance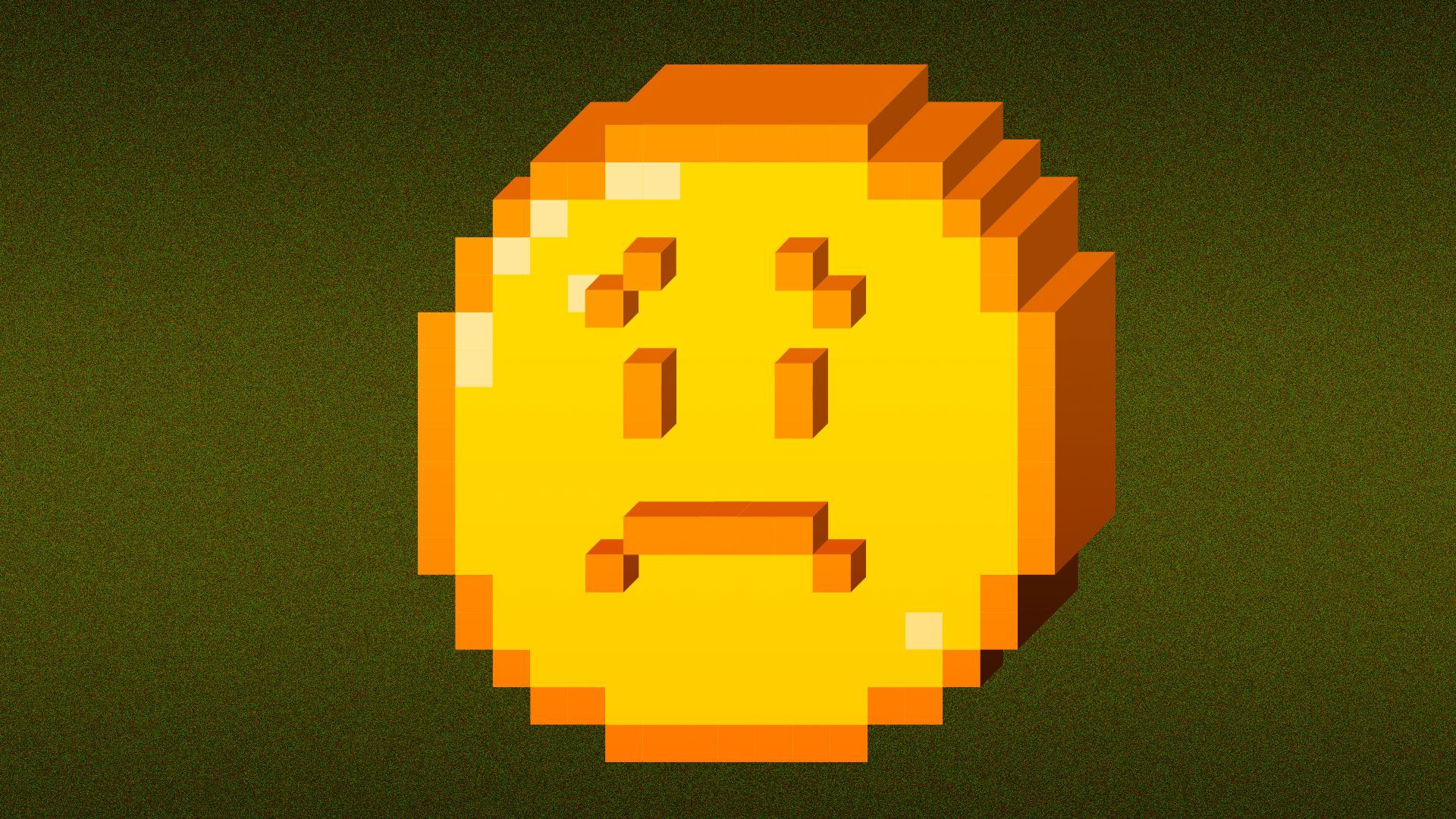 As the cryptocurrency market imploded last year, Gemini Earn customers repeatedly asked the company if their assets were safe. Some of Gemini's responses, reviewed by Axios, emphasized connections to the Federal Deposit Insurance Corporation.
Why it matters: Customers say that led them to believe their accounts were insured by the government agency. They weren't.
It was a costly bit of confusion. Some 340,000 Earn customers now have had almost $1 billion worth of assets frozen on the platform. It's unclear if they'll ever get it back.
Gemini's partner, a crypto lender called Genesis, is now bankrupt. And both companies are facing Securities and Exchange Commission charges for offering unregistered securities through Earn.
The New York State agency that regulates Gemini is investigating the firm, Axios has learned. An agency spokesperson said they could not comment on ongoing investigations.
The big picture: Federal law prohibits anyone from "implying that an uninsured product is FDIC–insured or from knowingly misrepresenting the extent and manner of deposit insurance."
In correspondence with Earn customers reviewed by Axios, Gemini's discussion of FDIC insurance appeared to reference the firm's deposits at outside banks — not its own products. But customers said they did not appreciate that distinction. Plus, the safety claims concern its stablecoin, GUSD — but not the yield-bearing Earn product itself.
Current and former FDIC officials told Axios that while the FDIC language Gemini used is misleading, it's unclear whether it actually violates the law.
"Is it skeezy? For sure," said Todd Phillips, a former senior attorney at the FDIC, of Gemini's communications to customers invoking the agency. "Is it illegal? I don't know. I can't really say. " (Phillips now runs a public policy consulting firm in Washington, D.C.)
For the record: In response to an Axios inquiry, Gemini declined to comment.
As recently as Jan. 10, the company emailed Earn customers that it was working to unfreeze their funds: "The return of your assets remains our highest priority and we continue to operate with the utmost urgency," reads one such email.
And in response to a lawsuit from Earn customers, also filed on Jan. 10, Gemini emphasizes that they should have known the risks. "Among other things, in enrolling in the Gemini Earn program, Plaintiffs acknowledged that their assets were leaving Gemini's custody and that they faced the risk of "TOTAL LOSS."
The backstory: Crypto was supposed to be an alternative to the traditional financial system — but leaning on one of the iconic regulatory bedrocks of banking helped Gemini gain customer trust.
Its Earn product resembled a savings account. Investors put in funds — either their own cryptocurrency or they paid dollars for Gemini's stablecoin, GUSD — and were told they'd make as much as 8% APY.
Gemini didn't say explicitly that its Earn program, or GUSD, is directly FDIC insured. Instead, on its website in a section called "FDIC Insurance," Gemini says that GUSD is at least in part backed by dollars that may be held in FDIC "eligible" accounts at three banks: State Street, Signature and Silvergate. (None of those banks provided Axios with more details.)
Gemini used similar language in a July 24, 2022, email to Earn investor Manohar Venkataraman, an IT consultant in New York. Venkataraman had asked about the safety of his GUSD. "I've seen references to FDIC insured," he wrote.
The reply he got two days later appears to be a standard response by Gemini customer service: "All fiat currency held by Gemini to redeem your GUSD is held by our partner financial institutions in a secure account and is eligible for FDIC insurance."
At the time, Venkataraman was reassured. "It seemed like they were saying they'd make good on all the money." But now? "It's pretty obviously misleading," said Venkataraman, who has about $40,000 worth of frozen GUSD with Gemini Earn. "I thought they were as good as dollars."
Another customer service email in response to a 24-year-old Gemini Earn investor who was worried about his GUSD reads: "GUSD reserves are held by Gemini in accounts at U.S. FDIC-insured bank accounts and money market funds holding short-term treasury bonds."
"The cash portion of these GUSD reserves may be eligible for FDIC 'pass-through' insurance for Gemini customers, in the event of the failure of a bank holding the U.S. dollar deposit portion of the GUSD reserves."
"So responding to your question, the risk of holding GUSD is minimum, and in the unlikely event of any trouble/issue, your funds remain secure" [emphasis ours].
The investor works in investment banking and asked for anonymity because he's embarrassed to have fallen for this. He says the emails "reassured" him at the time.
Ian McCray, a truck driver in Syracuse with about $17,000 of savings in Gemini Earn, said he thought Gemini Earn was FDIC-insured when he started investing in November 2021. He saw the term all over Gemini's website, he said, and "it made it seem like it was safe, literally."
The intrigue: Not all customers we heard from believed their funds were FDIC-backed. Some simply had faith in Gemini's owners, Cameron and Tyler Winklevoss, the twins made famous by the film "The Social Network."
Their high profile — and some customers' perception that the twins knew what it felt like to be treated unfairly — meant it was less likely the company was a scam, investors said.
Others were reassured because Gemini was regulated by the state of New York; something the company touted in advertisements on billboards, taxis and the New York Times.
What they're saying: Dennis Kelleher, the president of Better Markets, a nonprofit that advocates for tighter regulation, says he believes Gemini's intention was to mislead. "Everybody knows the value in terms of investor comfort and confidence in something that is FDIC insured."
The goal in using language like this appears to be to "get legitimization" and provide "false comfort" to people to convince them to keep their money with the company, he said.
Zoom out: "The FDIC fundamentally is about maintaining public confidence in the banking system and the financial system," FDIC chair Martin Gruenberg said at a Brookings event in October, where he explained that the agency had seen several instances of crypto companies giving customers the impression they were protected by the government safety net.
"And when there are serious misrepresentations made as to whether deposit insurance applies to a particular financial product, it really undermines and goes to the very credibility of our deposit insurance system."
In August, the FDIC issued five cease-and-desist letters to crypto firms — including now-bankrupt FTX, but not Gemini — demanding they "desist from making false and misleading statements about FDIC deposit insurance."
The agency wouldn't comment on Gemini in response to an Axios inquiry.
Be smart: Current and former FDIC officials say the inclusion of the word "knowingly" in a provision of the law that makes it illegal to misrepresent the existence of deposit insurance makes enforcement difficult.
It requires proving that whoever made the statements intended to misrepresent the status or security of the funds.
That means that the kinds of statements that crypto firms like Gemini made to worried customers about FDIC insurance likely fall into a legal gray area.
Worth noting: It's also unclear how aggressive the FDIC has been in using its powers to crack down on those that imply that they're covered by this gold standard of consumer protections.
Since 2008, there's been only one public enforcement action against a firm under the law, resulting in a fine of just $100,000, according to a report by law firm Davis Polk (although there have been over 150 nonpublic "informal resolutions").
The bottom line: Earn investors are devastated. A lot of these customers are looking for someone to blame in all this — the marketing, the belief in crypto more broadly, the regulators. Many are also looking inward and saying they should've known better.
Were you an Earn customer or a Gemini employee? We'd like to hear your story. Email: [email protected] or [email protected]. We're also on Signal.
Go deeper