Surgeon general: 13-year-olds too young to join social media platforms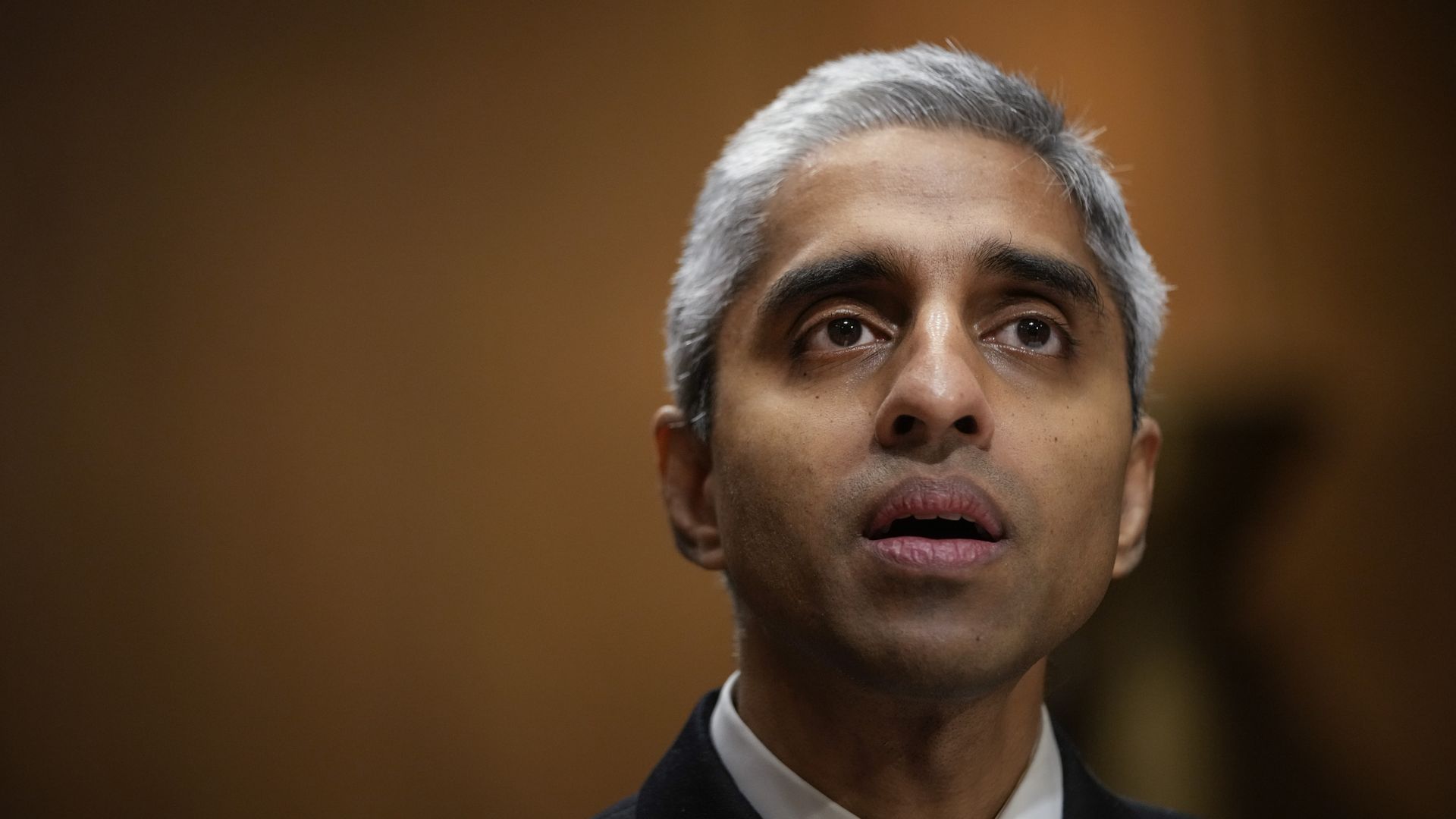 Surgeon General Vivek Murthy said on "CNN Newsroom" on Saturday he believes 13-year-olds are too young to join social media and that being on those platforms does a "disservice" to children.
The big picture: Scientists have warned of a connection between heavy social media use and mental health issues in children, saying that the negatives outweigh the positives.
Instagram, Snapchat and Twitter all allow users ages 13 or older on their platforms.
TikTok users in the United States who are younger than 13 can use the platform, albeit with a safety setting for children that limits the information collected from them, as well as prevents them from messaging other users or allowing others to see their user profile.
Why it matters: American teenagers are in the middle of a mental health crisis.
A major federal lawsuit filed in January accused social media platforms of being addictive by design, and lawyers compared the case to the fight against the tobacco and opioid industries.
Seattle Public Schools filed a lawsuit against TikTok, Meta, Snap and others earlier this month, alleging that the platforms have "exploited the vulnerable brains of youth."
What he's saying: Murthy said 13 is an important time for children to be thoughtful about what's going into how they think about their own self-worth.
"Their relationships and the skewed and often distorted environment of social media often does a disservice to many of those children," he added.
"If we tell a child, use the force of your willpower to control how much time you're spending, you're pitting a child against the world's greatest product designers."
Yes, but: Murthy added that none of this is out of our control.
"When we had dangerous vehicles on the road, we passed laws to make those vehicles less dangerous. We should make decisions to make [social media] a healthier experience that would make kids feel better about themselves and less alone."
Go deeper ... Social media's effects on teen mental health comes into focus
Go deeper