McCarthy shoots down national sales tax bill as GOP members balk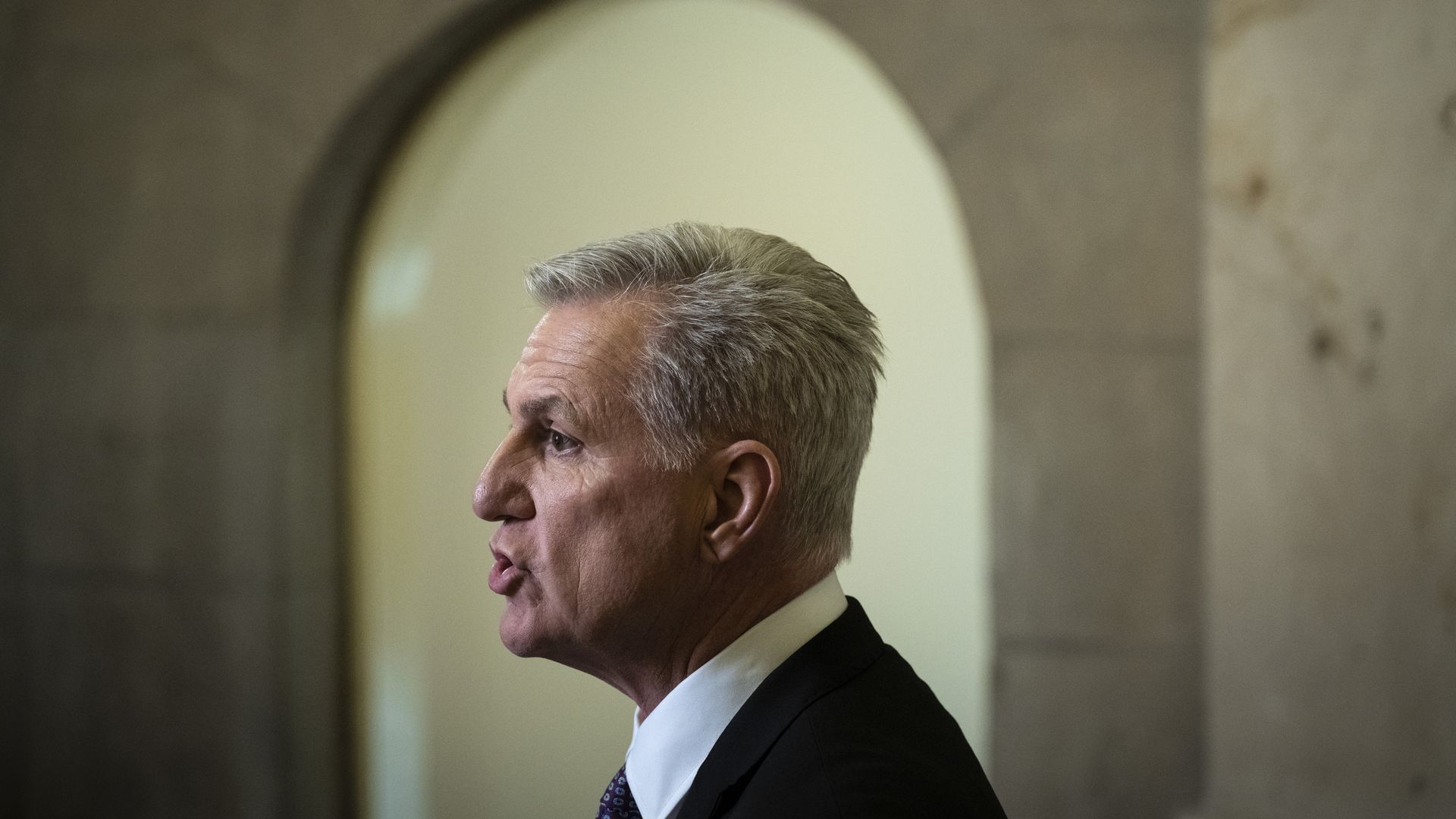 House Speaker Kevin McCarthy (R-Calif.) on Tuesday told reporters he opposes legislation to abolish the IRS and replace federal taxes with a 30% sales tax.
Why it matters: The move effectively kills the legislation, which was part of a deal McCarthy made with hardliners in his conference to secure the speakership this month.
What we're hearing: Top Republicans told Axios that McCarthy's agreement only guaranteed the bill would get a hearing in committee — but that doesn't guarantee a floor vote.
"Any legislative proposal by any member would have to go through committee in regular order, have hearings, be marked up and be subject to amendment," Rep. French Hill (R-Ark.), one of McCarthy's negotiators, told Axios.
Rep. Jason Smith (R-Mo.), the chair of the tax-focused Ways & Means Committee, told Axios, "We're going to have a public, transparent hearing on that issue and we'll see where it goes from there."
Smith added, "Speaker McCarthy believes everything should work in regular order."
Between the lines: Democrats have already seized on the bill to attack the new Republican majority's fiscal policy as extreme, and some of the House's most endangered Republican freshmen told Axios they too are opposed to it.
Three New York GOP congressmen — Marc Molinaro, Nick LaLota and Mike Lawler, all of whom represent districts that President Biden won in 2020 — said they would vote against it if it came to the floor.
"It's not fair," LaLota said simply of his opposition. Lawler said, "I don't support creating a national sales tax."
By the numbers: Those four votes alone would be likely enough to kill the bill on the floor, with Democrats uniformly opposed and Republicans holding a narrow majority.
Further reading: Biden's new tax hammer
Go deeper