Washington Post cuts 20 newsroom jobs, shuts down gaming section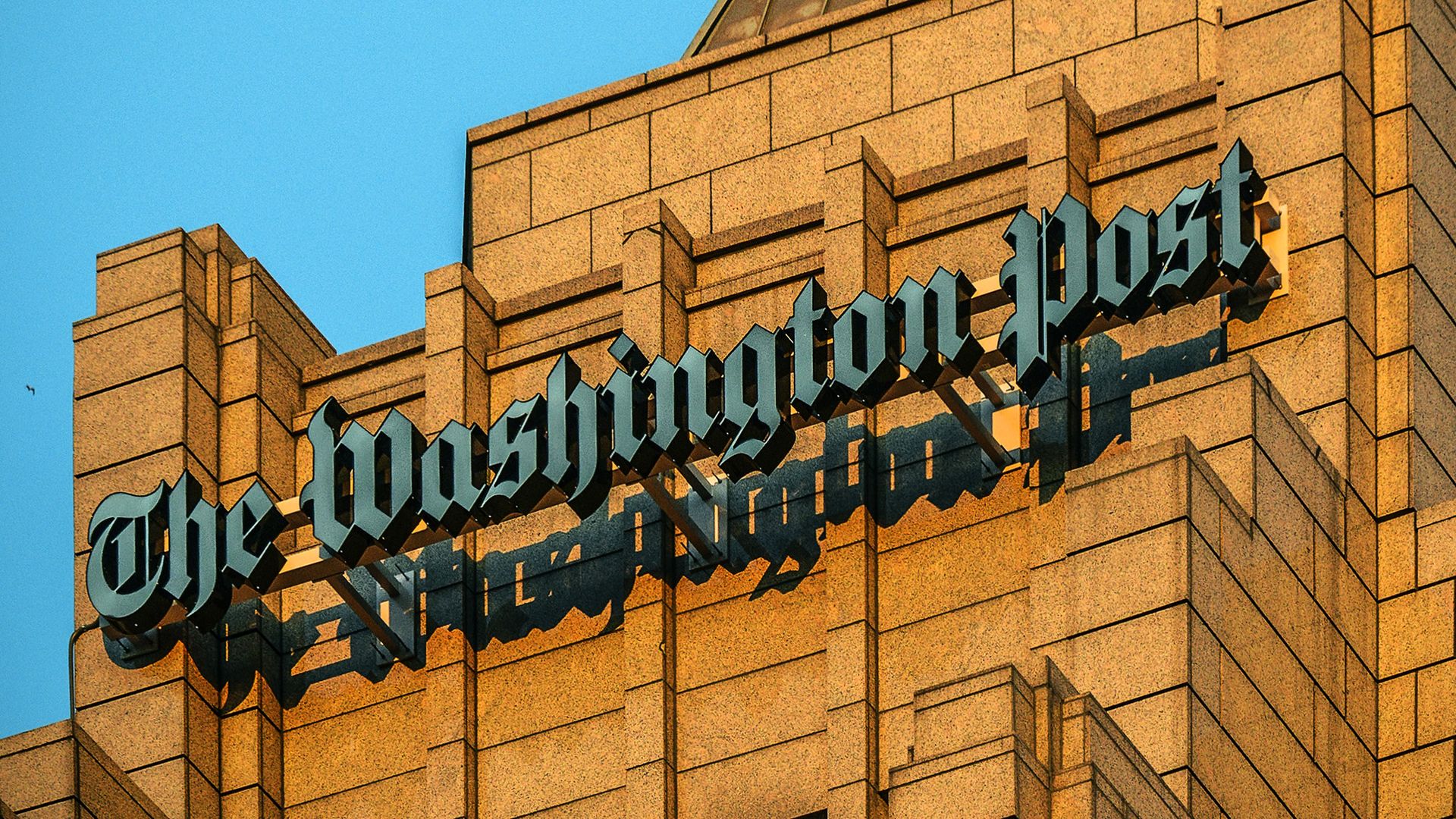 The Washington Post is cutting 20 newsroom positions and not filling 30 open positions, The Post's executive editor Sally Buzbee told staff in a note Tuesday.
Why it matters: Layoffs had been a growing source of tension at the company, ever since the plans were announced by CEO Fred Ryan in December. At least 60 people had joined The Washington Post's union since that meeting.
Details: "Newsroom leaders made these decisions after a thoughtful and deliberate review of our current roles and vacant positions," Buzbee wrote in the note obtained by Axios.
"We prioritized the elimination of vacancies to minimize the impact on employees. We are also eliminating currently filled positions we concluded are not essential to serving our competitive needs," the note stated.
Buzbee added that the affected employees are eligible to apply for open positions.
As a part of the shakeup, The Post is also shutting down Launcher, its online gaming vertical, and KidsPost, according to two sources familiar with the changes.
Earlier on Tuesday, The Washington Post Guild notified members that layoffs had begun, according to a copy of the email obtained by Axios.
Employees had received invitations to meetings scheduled later in the day with senior newsroom executives, the sources said.
The Washington Post Guild denounced the layoffs in a statement to Axios.
"While the number of people affected is reportedly far smaller than what Publisher Fred Ryan initially alluded to in his layoff announcement at last month's town hall, we believe any job eliminations right now are unacceptable," the union said. "The number should be zero."
The company had said in December that it planned to eliminate a single-digit percentage of its workforce.
Flashback: Post owner Jeff Bezos made a surprise appearance in the newsroom last week, prompting the union to hold meetings with staffers to prepare for the upcoming cuts.
The big picture: A slew of media companies and tech firms have begun to announce sweeping job cuts as the economy continues to face uncertainty.
Vox Media, Adweek and NBC News are among the news media companies that have announced layoffs this past month.
At the end of last year, CNN, Vice Media and Morning Brew laid off staffers, while tech news site Protocol shut down.
Editor's note: This story has been updated with new details throughout.
Go deeper