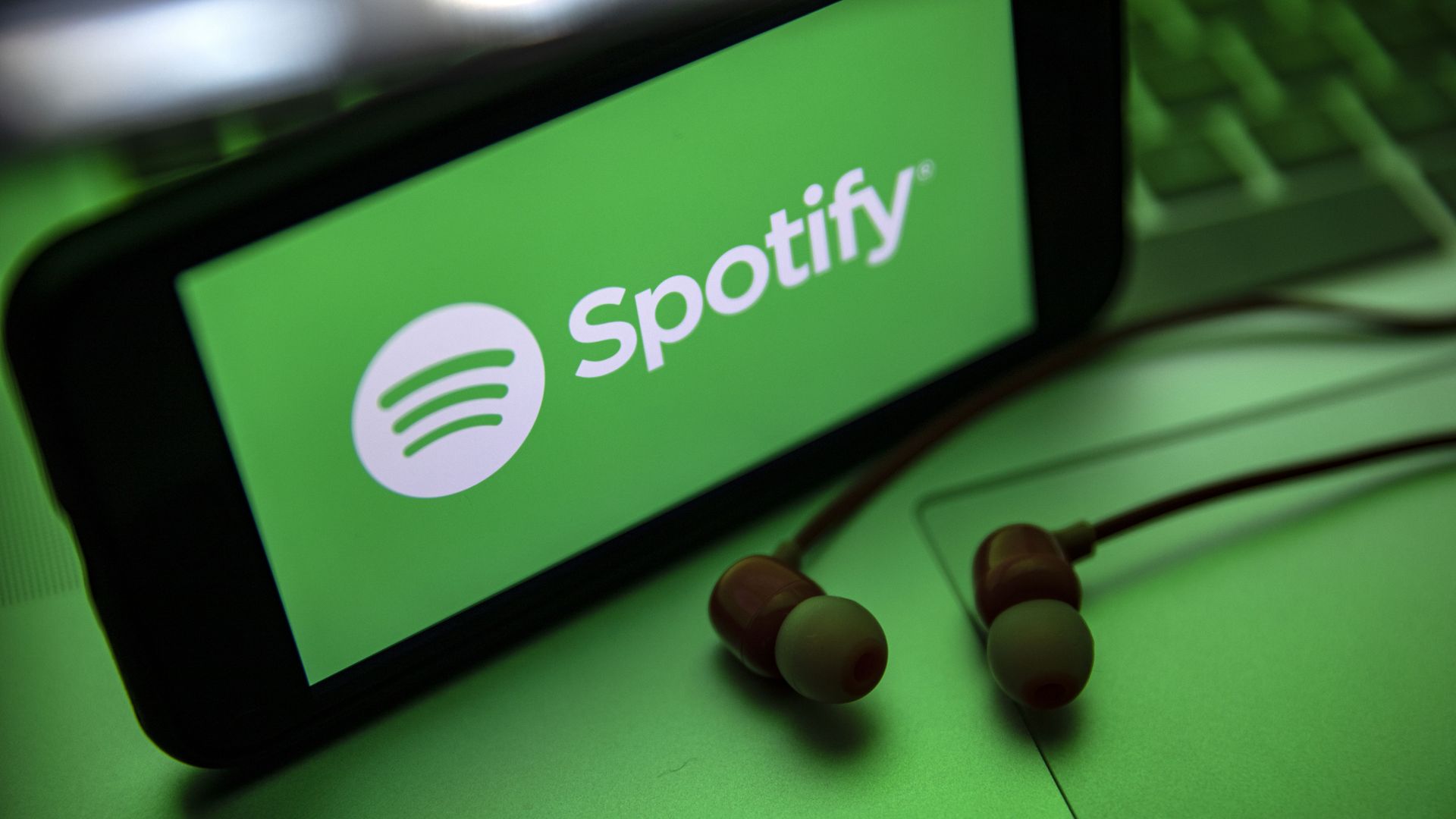 Spotify on Monday said it is laying off 6% of its staff as part of cost-cutting measures and a broader organizational restructuring.
Why it matters: The moves, which will impact roughly 600 employees, are meant to help the company "control costs and speed up decision-making." In a challenging economic environment, "efficiency takes on greater importance," Spotify's CEO Daniel Ek said in a memo.
Catch up quick: Spotify hasn't been impacted as heavily by the economic downturn as other tech firms, in part because its business isn't fully dependent on advertising. But it's been punished by Wall Street over the past few years for the heavy investments in podcasting that have weighed down its profit margins.
"To offer some perspective on why we are making this decision, in 2022, the growth of Spotify's OPEX [operating expenses] outpaced our revenue growth by 2X," Ek said.
"That would have been unsustainable long-term in any climate, but with a challenging macro environment, it would be even more difficult to close the gap."
Details: With the cuts, Ek also announced a new executive restructuring that he argues would allow the company to move faster and would give Ek more time to focus on Spotify's future.
Dawn Ostroff, Spotify's chief content and advertising business officer, will depart, Ek announced. Ostroff, who had been with the company since 2018, oversaw the growth of Spotify's podcast and advertising businesses.
Ek named Gustav Söderström, the company's product and tech lead, as chief product officer, and promoted Alex Norström, who previously oversaw Spotify's free ad-supported business model, to chief business officer. Norström will oversee both content and ads.
Laid-off employees will receive five months of severance pay, he noted, with health care benefits covered during that time.
Ek, who co-founded the Swedish company in 2006, said in the memo, "I take full accountability for the moves that got us here today."
Flashback: Spotify made cuts to its podcasting division earlier this year, foreshadowing some of its efforts to become more efficient in areas that are less profitable.
The big picture: Layoffs have hit the tech sector as companies push to rein in costs following huge investments in hiring during the pandemic.
The slowdown in the advertising market has impacted the revenues and profits of many major tech firms.
Go deeper: Why the tech layoffs are happening and what's next
Go deeper