Bad vibes break out on Wall Street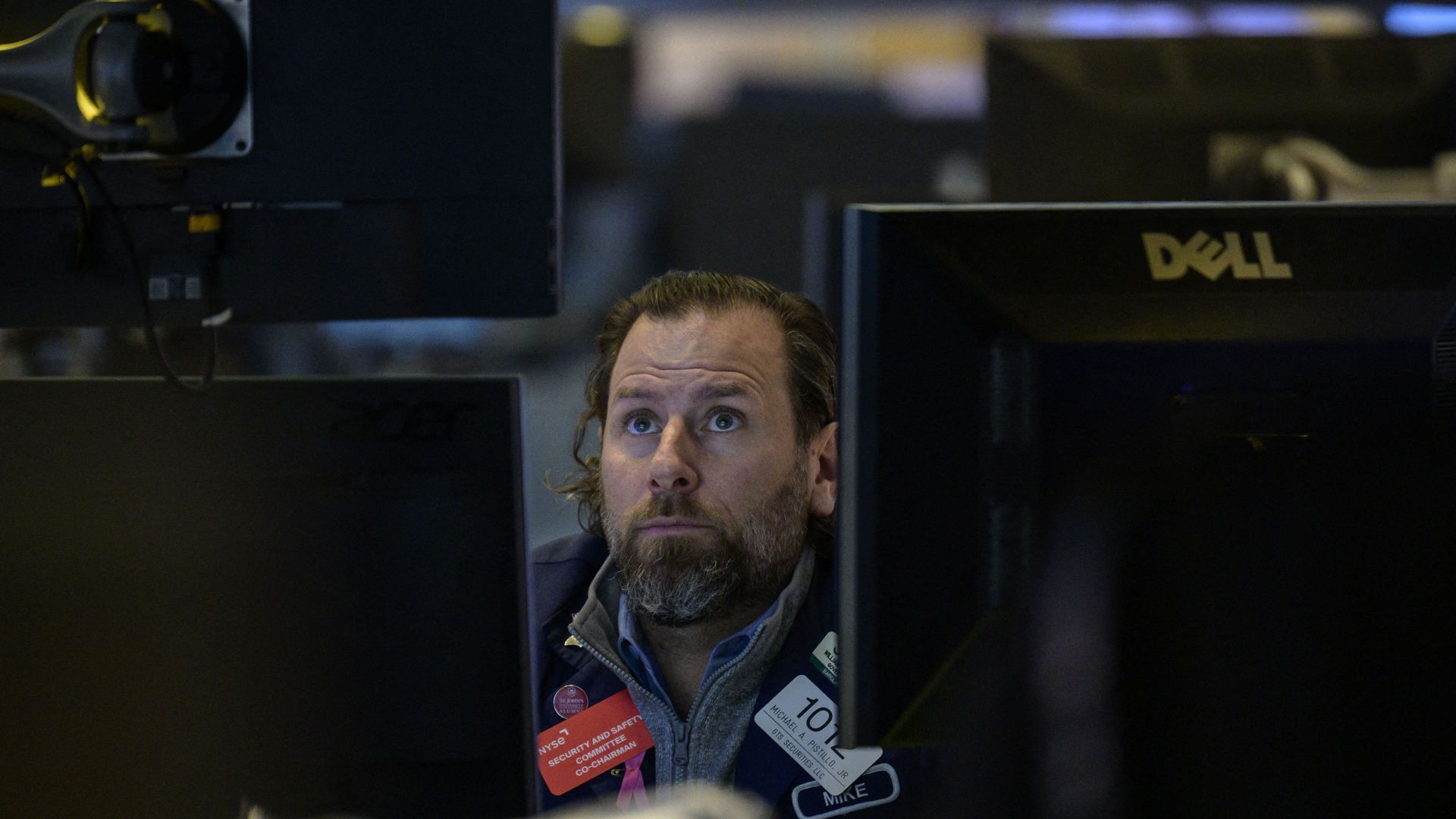 After bursting out of the gates in early 2023, the market has lost its mojo this week.
Driving the news: Stocks slumped for a third straight session Thursday, as the S&P declined by 0.8%. That put the S&P down 2.5% for the week, on track for the first down week of the year.
Flashback: A week ago, the S&P was up 4.2% for the year, raising hopes of a snap-back from last year's 19% tumble.
After the last few days, it's up just 1.6% so far this year.
Between the lines: Here's what's taken the spring out of investors' steps.
They had hoped that slowing inflation would make the Fed more likely to cut interest rates. But recent verbiage from Fed heads suggests they want to keep hiking until the Fed funds rate is above 5%.
Even as inflation data — and some other recent economic reports on industrial production and housing for example — show parts of the economy weakening, people are still a bit more worried about a recession.
Context: And if a deeper recession comes, the federal government may not do much spending to cushion the blow — at least until the debt ceiling is raised.
The process of raising the debt ceiling looks almost certain to be a gnarly political brawl that could tank markets. (Remember, the S&P 500 fell 15% during the 2011 debt-ceiling brouhaha.)
And finally, early fourth-quarter earnings results have looked a tad bit soft.
Yes, but: None of that makes it a certainty that stocks will have yet another awful year. After having a couple of good weeks, we had a bad week. That's how markets are.
What we're watching: Price data, of course. The next big one to watch will be personal consumption expenditures (PCE), the Fed's preferred gauge of inflation and part of personal income data due a week from Friday.
Go deeper