Brazil's ex-justice minister arrested upon return to country following riot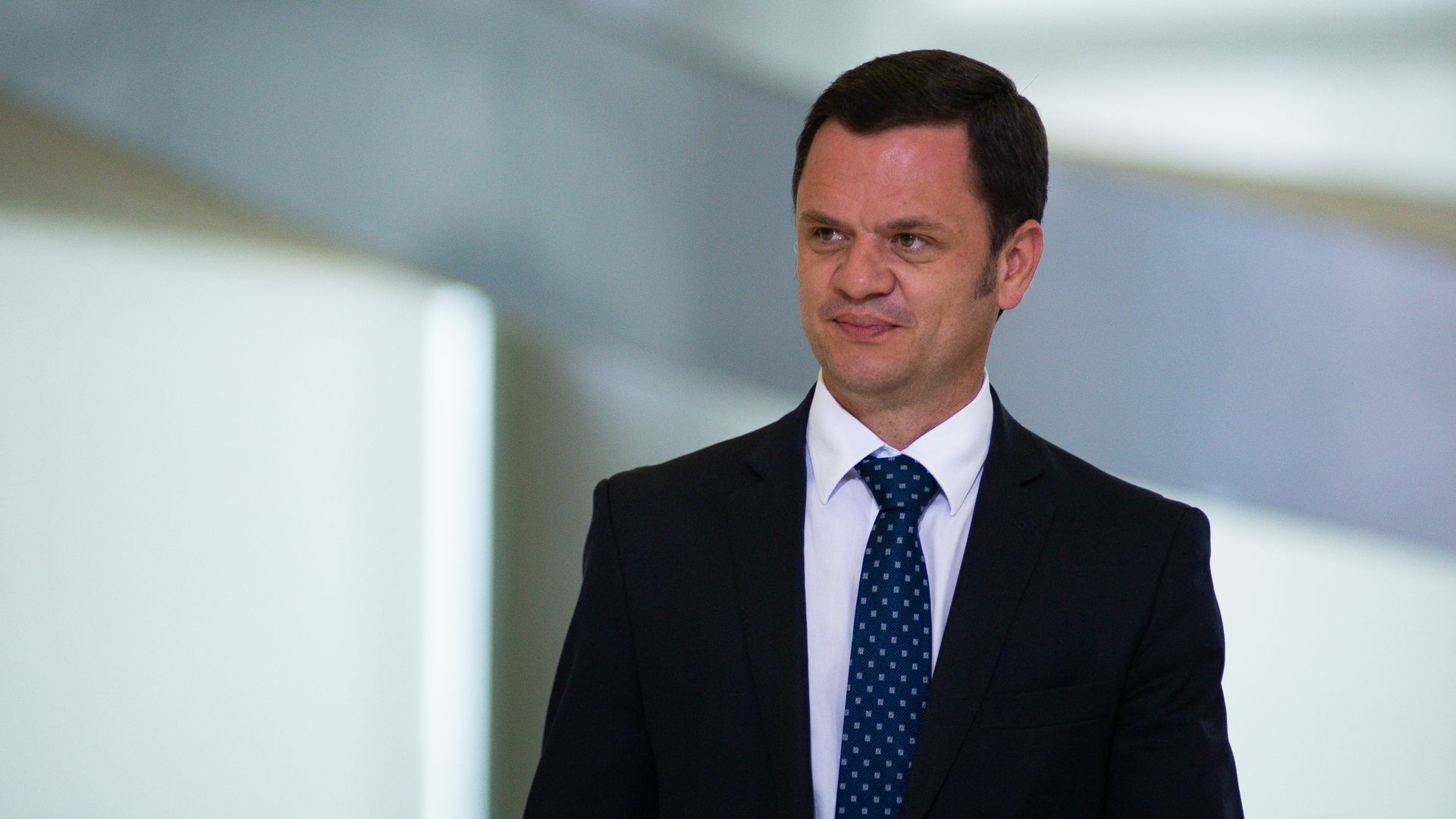 Brazil's former Justice Minister Anderson Torres was arrested in Brasilia on Saturday over allegations he sabotaged security operations ahead of a group breaking into the capital and presidential palace, per Reuters.
The big picture: Torres, the former head of security in the nation's capital, was in charge of ensuring the federal district's safety when supporters of right-wing former President Jair Bolsonaro stormed government buildings earlier this week.
Torres was fired from his position by Brasilia Gov. Ibaneis Rocha shortly after the riot occurred.
Torres has denied any involvement in the riots.
Details: Torres had been on vacation in Florida and was arrested upon his return to Brazil on Saturday, Brazil's Federal Police said in a statement.
He has denounced the riot and vowed to return to Brazil to defend himself, saying he has always acted ethically and legally.
It was not immediately clear what the exact charges were but Brazilian Supreme Court Justice Alexandre de Moraes ordered his arrest on suspicion of omission and connivance.
de Moraes said Torres failed to act to prevent the riot and that his "omission was amply proven by the predictability of the conduct of criminal groups and the lack of security that enabled the invasion of public buildings."
Catch up quick: President Luiz Inácio Lula da Silva, who took office earlier this month and was in São Paulo at the time of the attacks, signed a decree renouncing "coup acts in Brasilia."
An estimated 1,200 people were detained during the riot.
Go deeper