Biden's chief science officer, who oversaw COVID response, to retire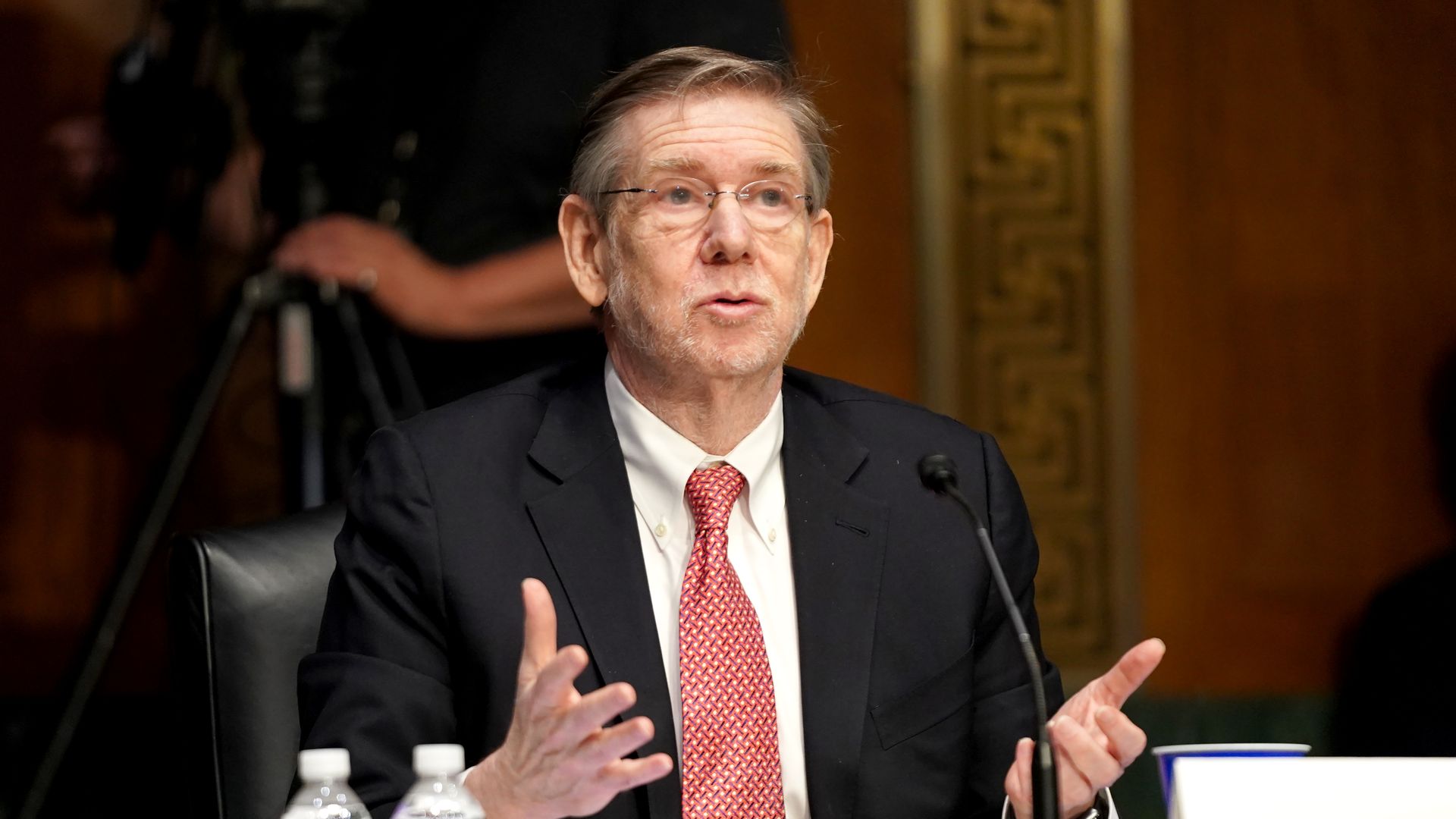 The Department of Health and Human Services (HHS) announced Friday that David Kessler, the chief science officer overseeing the U.S.'s COVID response, is set to retire after serving as a key adviser to President Biden.
Why it matters: Kessler served as head of Operation Warp Speed, the federal program aimed at developing and distributing COVID vaccines and treatments, and facilitated efforts to expand the number of vaccination sites across the U.S.
Kessler also worked with companies like Moderna to provide enough vaccines to the global initiative COVAX during his time in the White House. His team faced criticism for the U.S.'s failure to supply enough vaccines to the rest of the world.
Kessler led the Food and Drug Administration as commissioner from 1990 to 1997 and played a key role in helping combat the AIDS crisis. His retirement is effective next week.
What they're saying: "For decades, Dr. Kessler has worked tirelessly to address our nation's most challenging public health issues, and his work during the COVID-19 pandemic has been no different," HHS Secretary Xavier Becerra said in a statement.
"Whether he was leading our effort to develop and distribute safe and effective COVID-19 vaccines and treatments, or sharing his perspective during daily strategy sessions and data deliberations, Dr. Kessler's contributions to our COVID-19 response have helped save lives. I am grateful for the wisdom he has shared with us and wish him the best in his future endeavors."
The big picture: It's unclear if HHS will replace Kessler or phase out his role amid pressure to end the COVID-19 public health emergency.
Public health experts have warned of yet another potential COVID wave in the U.S. as the newest Omicron variant XBB.1.5 — nicknamed Kraken — spreads across the country.
An HHS spokesperson said in a statement that the department "has a team of doctors, scientists, and public health officials ... that will continue to work in close coordination with the White House and private industry on research and development" to protect Americans from COVID.
Go deeper