The global vaccine failure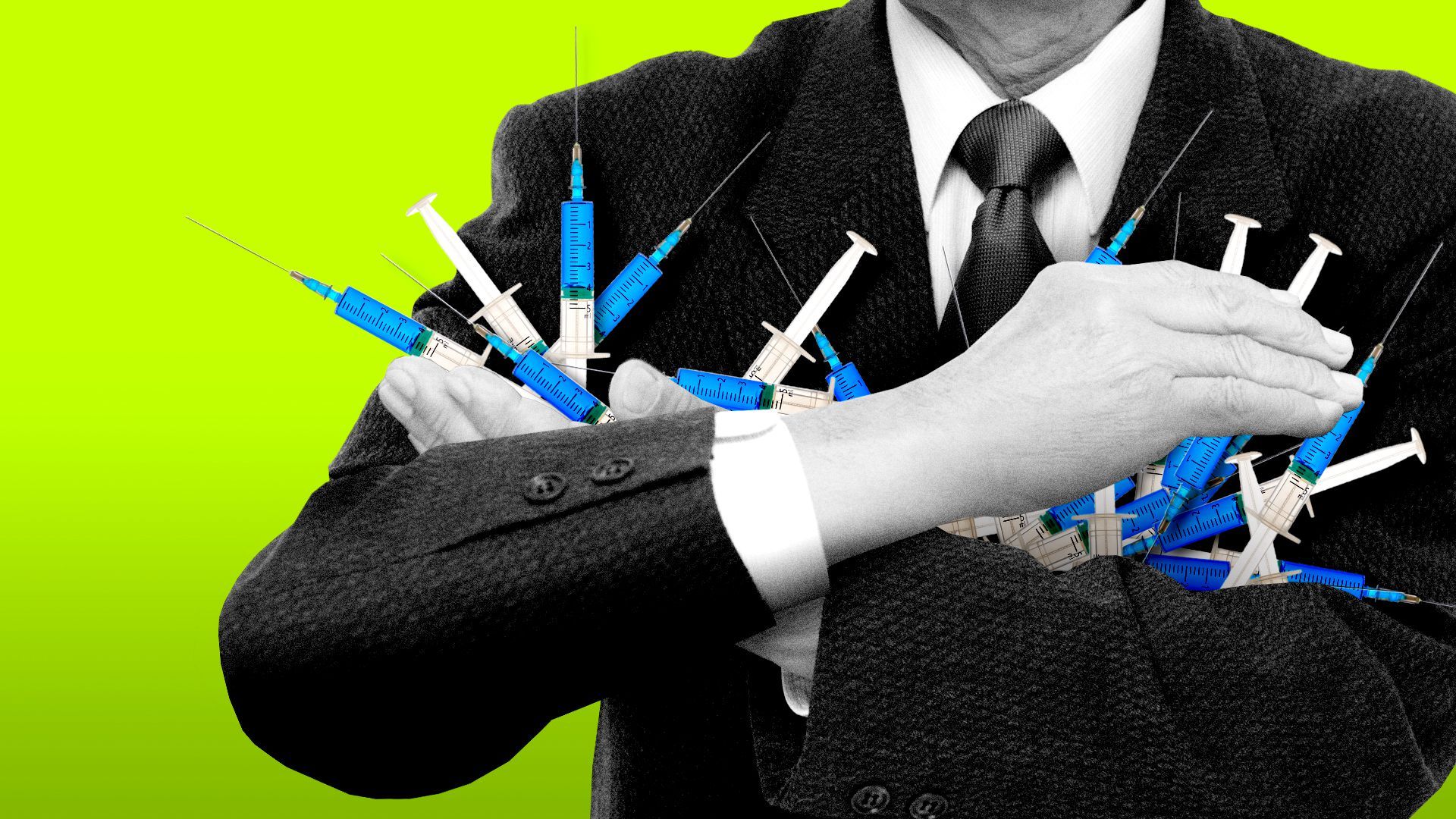 It's probably the biggest failure of international cooperation in decades — the way in which billions of people have been suffering through a pandemic with no access to vaccines, even as there are significant surpluses elsewhere in the world.
The big picture: Getting the vaccine out as quickly as possible to the people who need it most was "possibly the highest-return public investment ever," in the words of IMF chief economist Gita Gopinath.
A $50 billion investment, by her calculation, would net $9 trillion in benefits. Yet it didn't happen.
That's despite the fact that the World Bank alone "entered the pandemic with both the money and the mandate to quickly finance a global vaccination drive. It had roughly $50 billion available in grants, and a further $100 billion in lending capacity," per Justin Sandefur of the Center for Global Development.
What we're reading: Ann Danaiya Usher of The Lancet has a fantastic dive into the failures of COVAX, the doomed attempt to coordinate vaccine distribution internationally.
How it works: Vaccine can't be produced everywhere — so the idea of COVAX was to produce in a small number of countries, and then distribute globally. That didn't work.
Countries don't like to share. The U.S. kept all of its vaccine supply to itself until it had far more vaccine than it needed; India, similarly, stopped vaccine exports when its own emergency flared up. Poor countries have borne the brunt, but even rich countries like Japan and New Zealand are struggling to obtain the vaccine they're more than happy to pay full price for.
By the numbers: "Of the 2.1 billion COVID-19 vaccine doses administered worldwide so far," writes Usher, "COVAX has been responsible for less than 4%."
Three bilateral deals — from the U.S., the EU, and the UK — managed to front-run COVAX by getting their orders in first. Those orders amounted to 1.6 billion doses, all of which had to be filled before COVAX could get anything. "Because COVAX did not have the means to compete, it was pushed to the back," writes Usher.
The bottom line: COVAX could have worked. But it was killed by the vaccine nationalism of the world's richest countries, none more so than the United States.
Go deeper