XBB.1.5 COVID subvariant still rising in the U.S., CDC says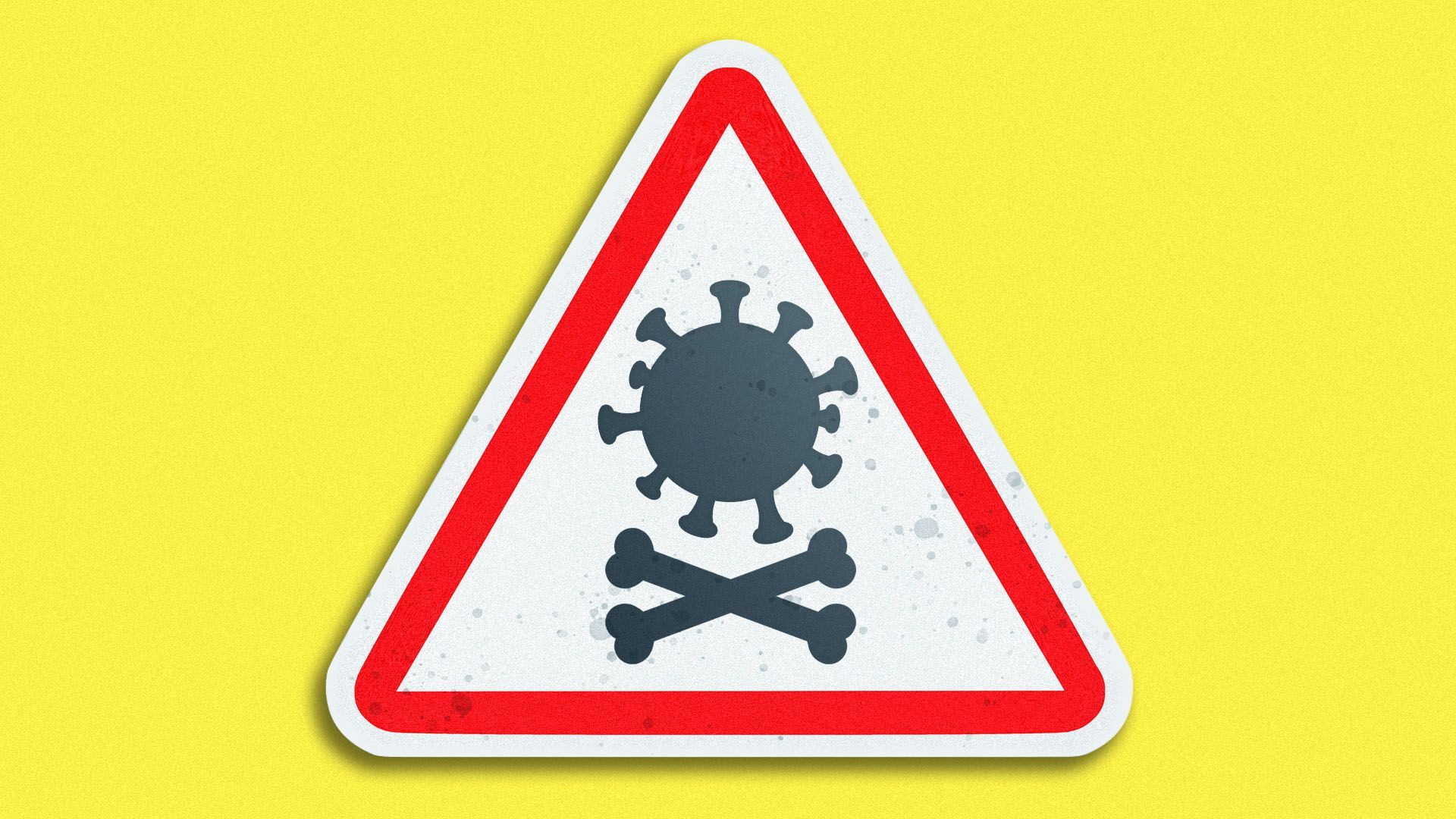 The Omicron subvariant XBB.1.5 is still spreading rapidly in the United States, but it has had a slower increase than originally thought, according to estimates from the Centers for Disease Control and Prevention.
The big picture: The originally-reported high number of XBB.1.5 cases stoked fears from experts about how fast the virus was surging in the country, especially in the Northeast.
Details: The CDC's estimates last week showed that the XBB.1.5 strain was responsible for 40.5% of confirmed U.S. cases for the week ending on Dec. 31, 2022, as Axios reported.
But on Friday, the CDC's estimates changed to show that the XBB.1.5 variant made up 18.3% of cases for the week ending on Dec. 31, 2022, and 27.6% of sequenced cases for the week ending on Jan. 7.
Of note: XBB.1.5 is the only Omicron subvariant that is still showing growth in the United States, sitting behind the BQ.1.1 variant (which made up 34% of cases last week) in the U.S., according to the CDC's estimates.
Dr. Ashish Jha, the White House Covid-19 response coordinator, said in a lengthy Twitter thread it's still unclear if the XBB.1.5 variant is more severe than previous variants.
What they're saying: The XBB.1.5 strain "is the most transmissible form of Omicron to date," Maria Van Kerkhove, the WHO's technical lead on COVID-19, said, according to CNN.
"We do expect further waves of infection around the world, but that doesn't have to translate into further waves of death because our countermeasures continue to work," she said, per CNN.
More from Axios:
U.S. to require negative COVID-19 test for air travelers from China
Most Americans don't have peak protection against COVID
Go deeper