Nassau County GOP officials call for Rep. George Santos' resignation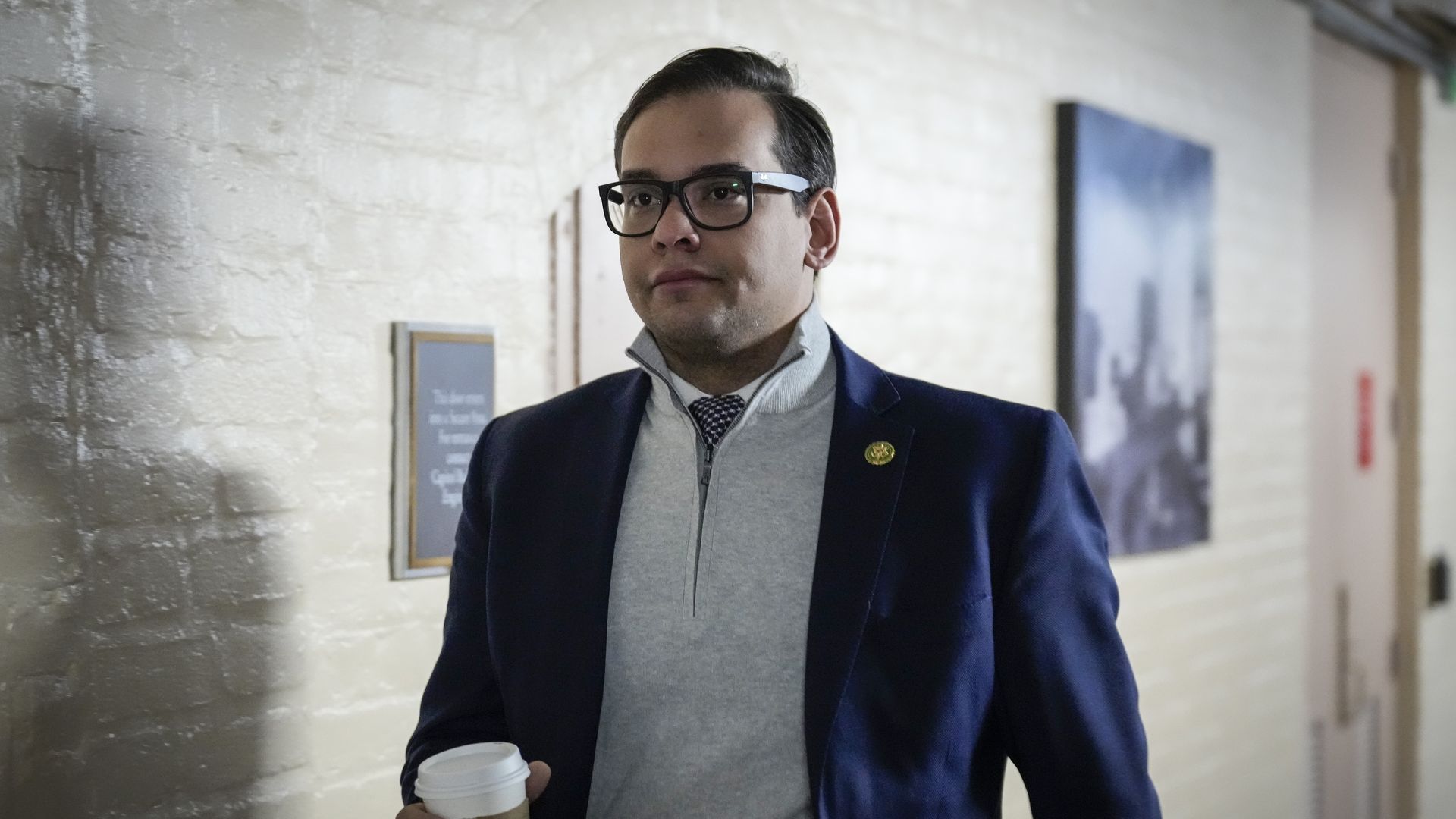 Nassau County GOP officials are calling on embattled Rep. George Santos (R-N.Y.) to resign from his post amid a flurry of allegations that the New York Republican fabricated key details of his resume.
Driving the news: "He's disgraced the House of Representatives and we do not consider him one of our congresspeople," Nassau County Republican Party Chairman Joseph Cairo said at a press conference Wednesday.
"I am calling for his immediate resignation," Cairo said.
State of play: Santos, who has faced multiple calls for his resignation, said Wednesday that he will not resign following the Nassau County Republican's calls for him to step down.
A spokesperson for Santos did not immediately respond to Axios' request for comment.
Republicans already have a narrow majority in the House, and a Santos resignation would make it even tougher for the GOP to govern.
The big picture: Santos is already under investigation in New York over the numerous reports of inconsistencies in his biography.
A nonpartisan group filed a separate complaint this week accusing embattled Santos of violating campaign finance laws and urging the Federal Election Commission to investigate him.
Two New York Democrats asked the House Ethics Committee on Tuesday to investigate whether Santos violated a federal statute requiring lawmakers to file "timely, accurate and complete" financial disclosures.
Some Republican lawmakers are also weighing in on the allegations.
House Majority Leader Steve Scalise (R-La.) said Tuesday that "this is something that's being handled internally. ... We're going to have to sit down and talk to him about it."
Santos in November was elected to represent New York's 3rd Congressional District, flipping a district in favor of Republicans.
What they're saying: "George Santos' campaign last year was a campaign of deceit, lies and fabrication," Cairo said.
"He deceived the voters of the 3rd Congressional District, he deceived the members of the Nassau County Republican Committee, elected officials, his colleagues, candidates, his opponents and even some of the media," he added.
Cairo initially supported Santos in his congressional bid, the Washington Post reports.
Of note: New York GOP Chair Nick Langworthy also weighed in Wednesday, saying: "I support the Nassau Republicans' decision today to request the resignation of George Santos. It's clear that he cannot be an effective representative and it would be in the best interest of the taxpayers to have new leadership."
Langworthy added that he will continue working with local elected officials "to ensure trust and dignity are restored" to the congressional district.
Editor's note: This story has been updated with additional developments and background.
Go deeper