Watchdog urges FEC to investigate George Santos' campaign finances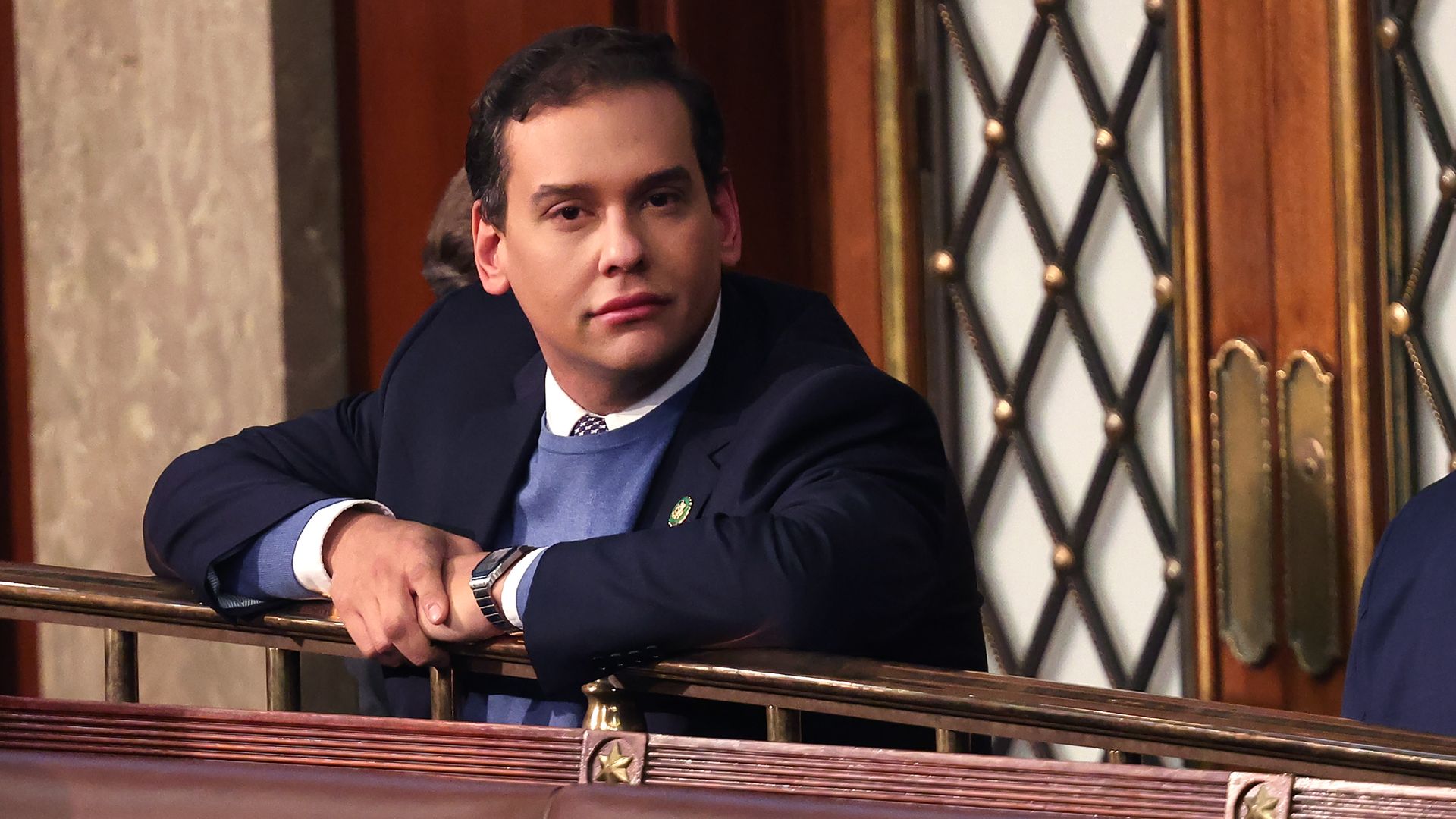 A complaint filed Monday accused embattled Rep. George Santos (R-N.Y.) of violating campaign finance laws.
Why it matters: It's the latest allegation lodged against Santos for fabricating key details of his biography, and the nonpartisan group that filed the complaint is urging the Federal Election Commission to investigate the lawmaker.
Driving the news: Monday's complaint, filed by the nonpartisan Campaign Legal Center, accuses Santos of "knowingly and willfully concealing the true sources of his campaign's funding, misrepresenting how his campaign spent its money, and illegally paying for personal expenses with campaign funds."
The complaint urges the commission to "thoroughly investigate what appear to be equally brazen lies about how his campaign raised and spent money," given the lawmaker's "mountain of lies about his life and qualifications for office."
A spokesperson for Santos did not immediately respond to Axios' request for comment.
Between the lines: The complaint alleges that "unknown individuals or corporations may have illegally funneled money" to Santos' campaign through his company, the Devolder Organization.
For instance, Santos claimed that he gave his campaign $705,000 during the 2022 election, but financial disclosure reports show that he had $55,000 to his name in 2020, per the complaint.
"His claims of having earned millions of dollars in 2021 and 2022 from a supposed consulting business that he started in May 2021, Devolder Organization LLC ... are vague, uncorroborated, and non-credible in light of his many previous lies."
The complaint also accuses Santos' campaign of falsifying its disclosure of disbursements and alleges that the lawmaker illegally used campaign funds for personal use.
The big picture: Santos last month admitted to "embellishing" parts of his resume after a New York Times investigation found that he appeared to have misrepresented details about his background, including his education and qualifications for office.
Go deeper: George Santos breaks silence as New York AG probes resume scandal
Go deeper