Putin ally: Ukraine war a "military confrontation" with U.S. and U.K.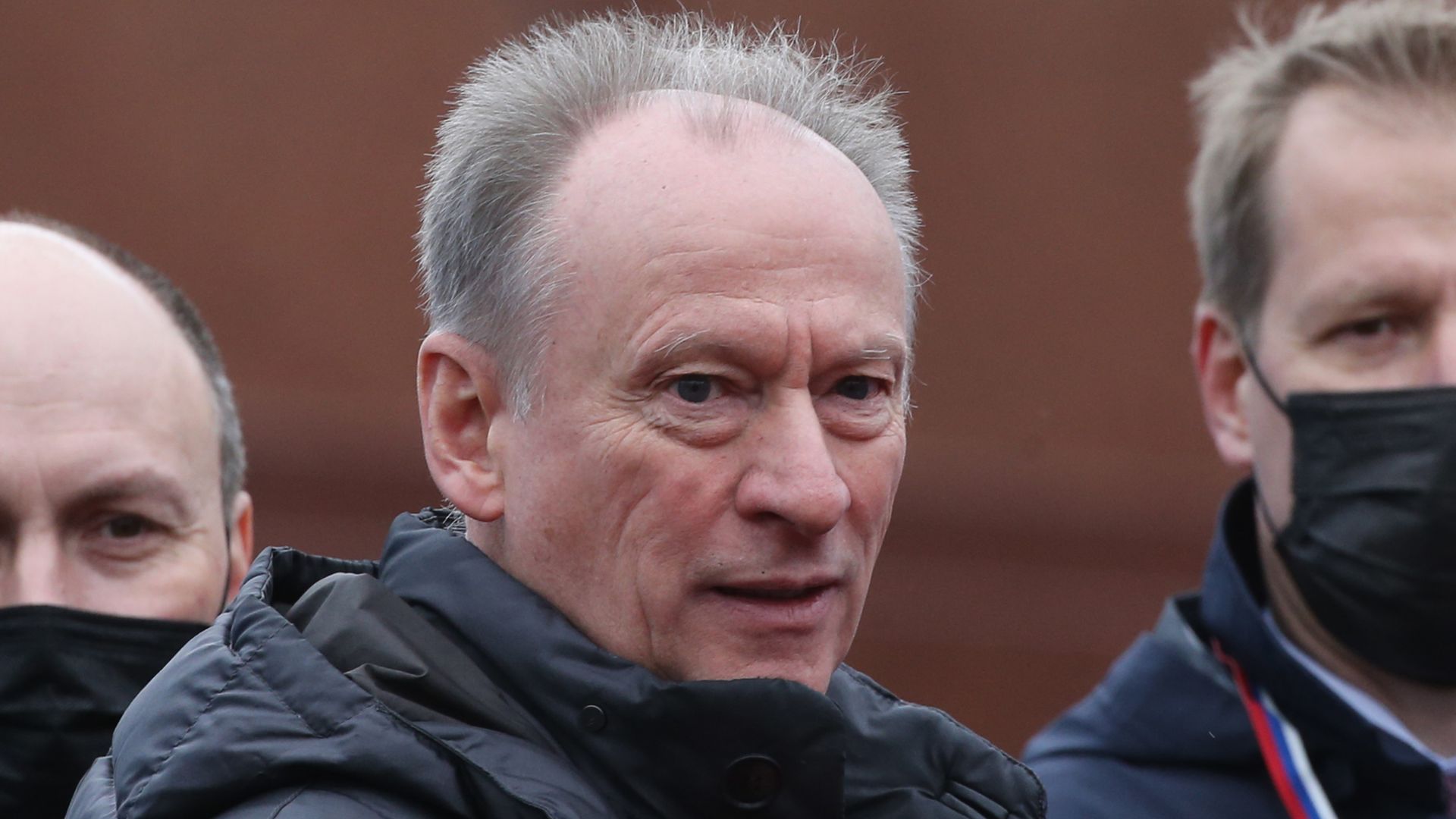 An influential ally of Russian President Vladimir Putin described Russia's war in Ukraine on Tuesday as a "military confrontation" between Russia and NATO.
Why it matters: Niko­lai Pa­tru­shev, the head of Russia's security council, is a former Soviet spy who has known Putin since the 1970s and is seen as one of the leading hardline influences on the president, Reuters reported.
What they're saying: "The events in Ukraine are not a clash between Moscow and Kyiv — this is a military confrontation between Russia and NATO, and above all the United States and Britain," Patrushev said in an interview with the Argumenti i Fakti newspaper, per Reuters.
"The Westerners' plans are to continue to pull Russia apart and eventually just erase it from the political map of the world," he added.
Patrushev went on to describe the U.S. as a "shell for a conglomerate of huge corporations that rule the country and try to dominate the world," adding that the U.S. had long been working to undermine Russia's "unique" culture and language.
The big picture: Ukraine's Western allies have sent numerous rounds of military aid to Ukraine since the start of the war.
With the Department of Defense's announcement of a new aid package last Friday, the U.S. has sent $24.2 billion in security assistance to Ukraine since Russia's invasion of the country.
Last week, President Biden and German Chancellor Olaf Scholz announced that they would send armored fighting vehicles to Ukraine, though neither are sending tanks.
Their announcement came on the back of a decision by France — which had previously opposed sending tanks — to send Ukraine "light battle tanks."
Go deeper