McCarthy avoids rebellion on House rules vote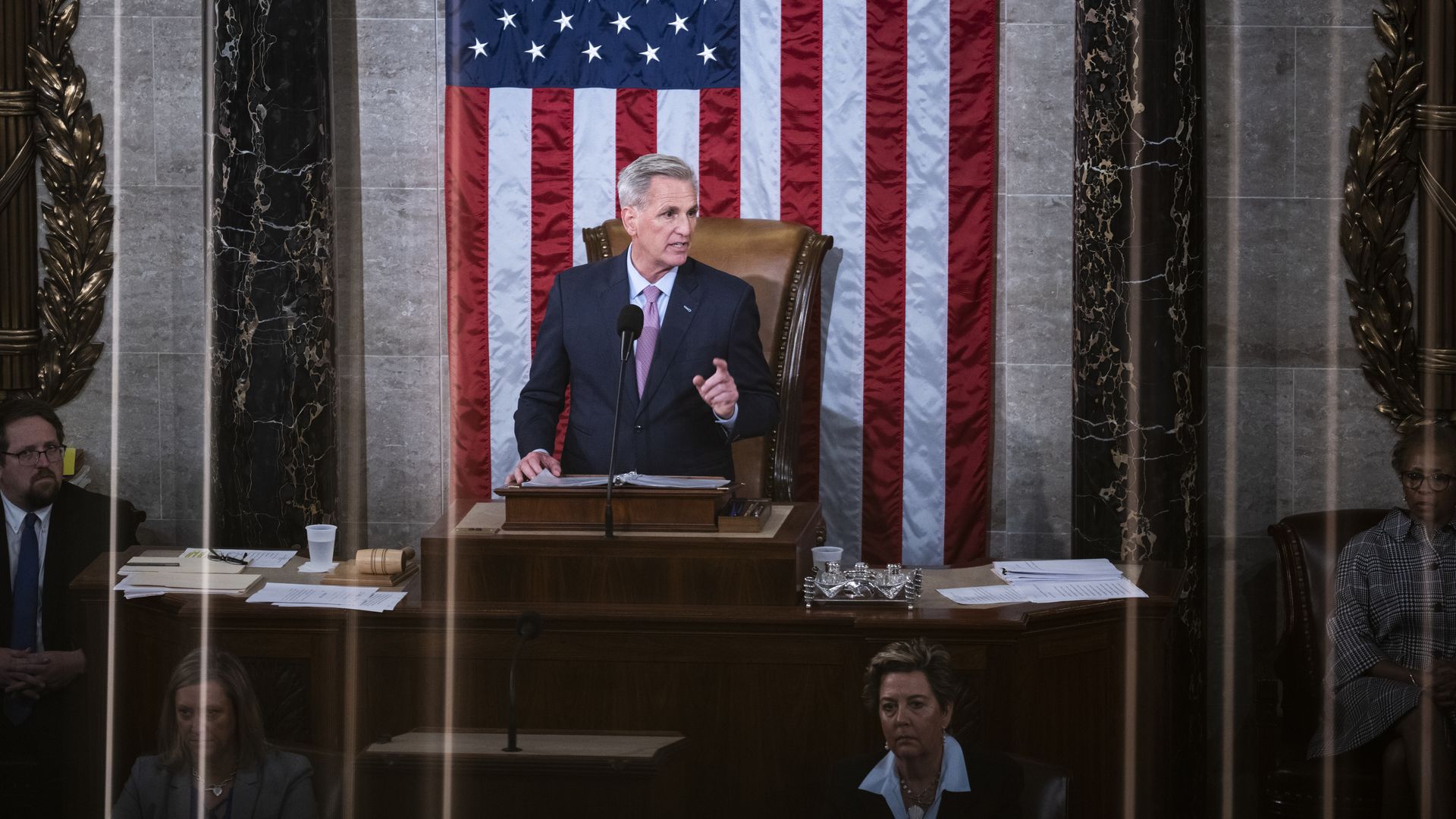 House Speaker Kevin McCarthy (R-Calif.) avoided another dramatic floor fight on Monday, passing the House rules package with only one Republican voting against it.
Between the lines: Some of McCarthy's concessions to GOP rebels weren't in the rules package and are being kept secret, the New York Times and Punchbowl reported.
"I'm concerned by the back-room deals that Speaker McCarthy made with the Freedom Caucus in exchange for their votes," said Rep. Jim McGovern (D-Mass.), the ranking Democrat on the House Rules Committee.
"Some sort of deal was hashed out for the majority of the 20 to vote for McCarthy for speaker, but this deal was crafted in private, behind closed doors," said Rep. Nancy Mace (R-South Carolina). Mace voted for the rules.
Go deeper