Impeaching Biden officials shouldn't be based on policy failures: GOP governor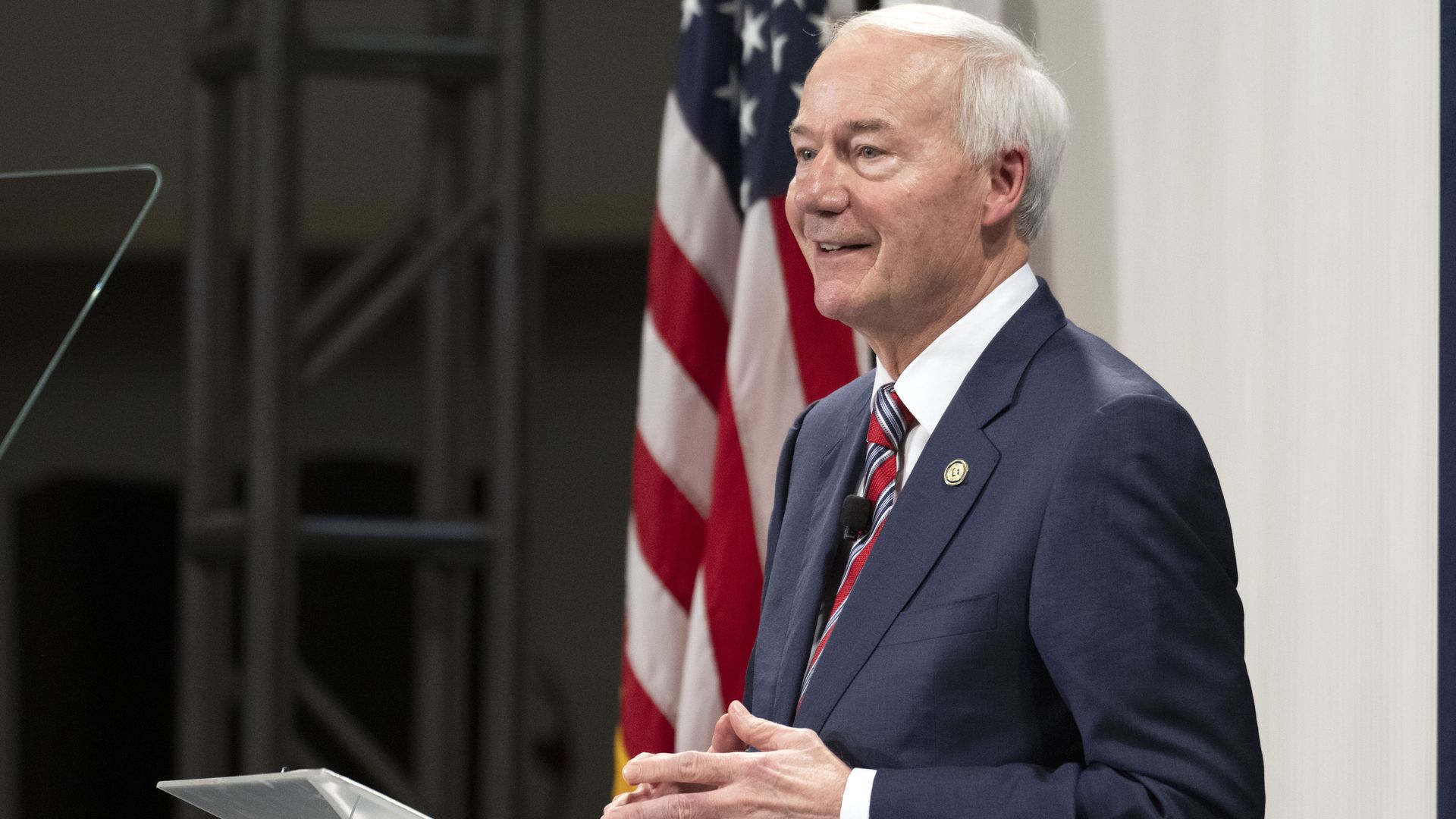 Arkansas Gov. Asa Hutchinson (R) told Fox Business' "Morning with Maria" on Monday that impeachment proceeding against Biden administration officials should be "based upon wrongdoing," not failed policies.
Why it matters: Newly elected House Speaker Kevin McCarthy (R-Calif.) threatened in November to launch an "impeachment inquiry" into Department of Homeland Security Secretary Alejandro Mayorkas over his handling of the U.S.-Mexico border if he does not resign.
Mayorkas brushed off McCarthy's threat during an interview with ABC's "This Week" on Sunday, saying he has no intention of resigning from his post and is prepared for any Republican investigations that arise.
What they're saying: "Well, let me be very clear and answer your question that impeachment proceedings should not be based upon policy. It should be based on wrongdoing," Hutchinson said when asked whether House Republicans should use their new majority to pursue impeachment proceedings against Mayorkas.
"And so whenever there's failed policy, let's investigate and have hearings on that and try to change that policy. That, to me, should be the approach of the Republican Congress," he added.
If House Republicans do pursue impeachment proceedings against Mayorkas and succeed in impeaching him, it's unlikely he would be convicted by the Democratic-led Senate.
The big picture: Arkansas Gov.-elect Sarah Huckabee Sanders (R), the daughter of former Gov. Mike Huckabee and one of the White House press secretaries for President Trump's administration, is set to be sworn in on Tuesday as the first female to lead the state.
Hutchinson also told Fox Business that a presidential run in 2024 "is on the table."
"Obviously, we have one candidate in the race, on the Republican side, and I expect to have others. And I'll be thinking through that in the coming days and months," he said, referring to former President Trump, who announced his 2024 campaign in November.
Go deeper: Some Republicans expect rocky road for McCarthy's speakership
Go deeper