The impossible role of GOP leader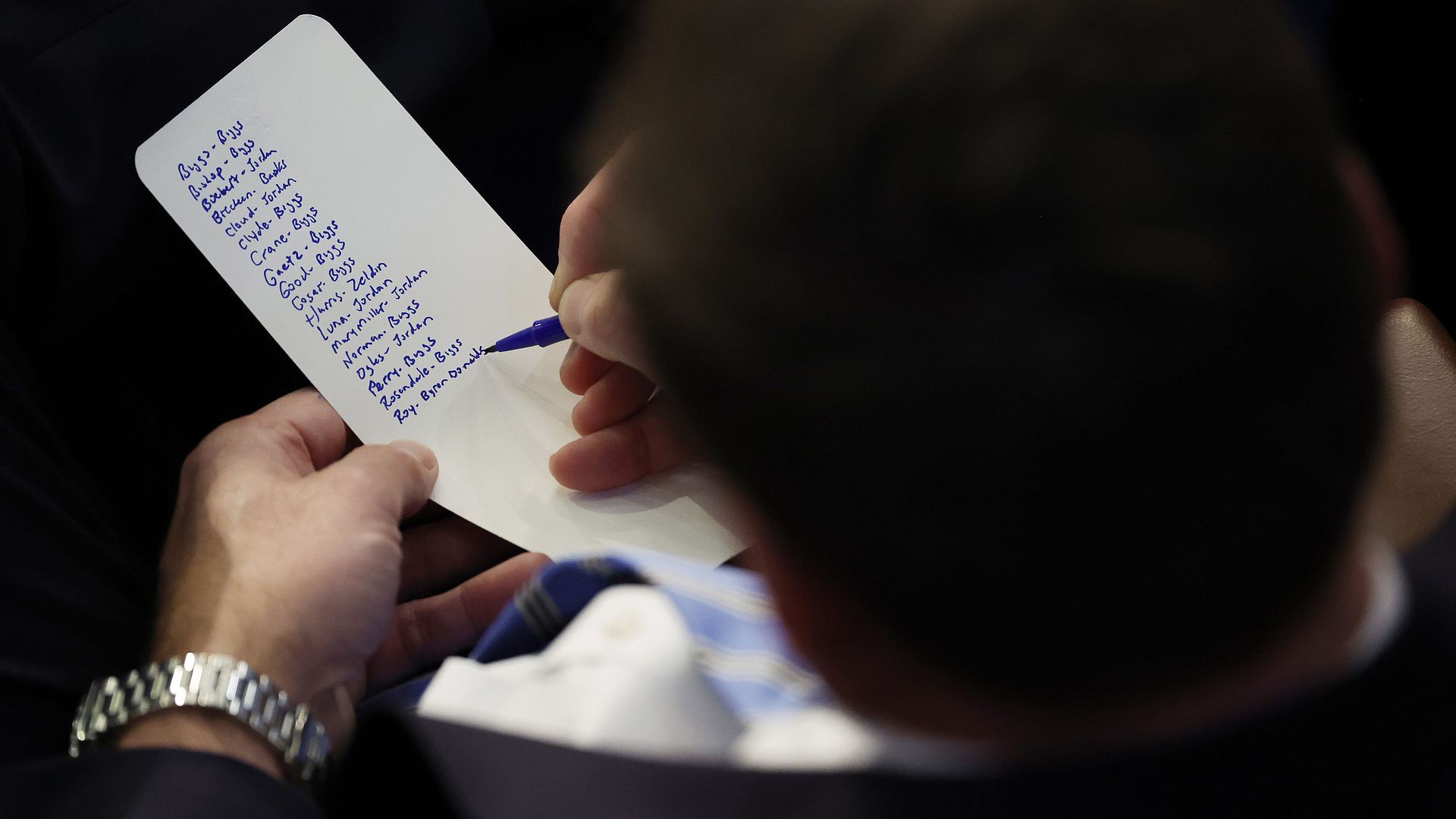 Here's what senior House GOP lawmakers and aides tell Axios behind the scenes: It's amazing anyone wants to be their leader in this era.
Why it matters: Top Republicans tell us they're stuck with two parties under one leaky roof — leaving them at a loss for how to organize, let alone govern. The GOP won midterms — and, with no one able to clinch the speakership, can't take advantage.
What we're hearing: The complexities of modern conservatives — and the waning power the gavel holds over its member — make it a terrible time to be a Republican leader, at any level.
You need to navigate the tricky politics and touchy temperament of former President Trump.
You need to understand and speak the language of the post-Trump MAGA crowd, which is more about style than policy substance.
You need some fluency in establishment Republicanism and electability — but not so much that it anchors you to a dead past.
You need to thread the needle of old-line Fox News pugilism and the rising podcast + Twitter punchiness.
What's happening: The House staggered to adjournment last evening after House Republican Leader Kevin McCarthy lost a humiliating three votes for speaker.
It's the first time in a century that no one won the speakership on the first ballot. The havoc left the House without officially sworn-in members, and with no official rules or committees.
State of play: McCarthy last night told reporters he won't drop out. Some of his strategists tell me it won't be pretty, but he'll fight to a win.
But some allies say that's become hard to see. "After the third ballot, the lights went out," said an aide who has spent months telling me McCarthy would win.
Possible alternatives: Reps. Steve Scalise of Louisiana, Patrick McHenry of North Carolina, Jim Jordan of Ohio or Elise Stefanik of New York.
But in this crazy chaos, it could be a reluctant or low-profile member no one's talking about.
Between the lines: Senate Republican Leader Mitch McConnell holds power — but is unpopular as hell with his own party, and an enemy of Trump and his forces.
Florida Gov. Ron DeSantis (R) — who was sworn in for a second term yesterday, and has begun eclipsing Trump in 2024 primary polls — has shown the formula for navigating this mess.
It requires sky-high popularity, fundraising dominance, a winning record — and a natural feel for picking the right cultural scabs at the right moment.
But who knows if that will translate outside of Florida.
Go deeper