Pelosi's "Squad" nightmare becomes McCarthy's reality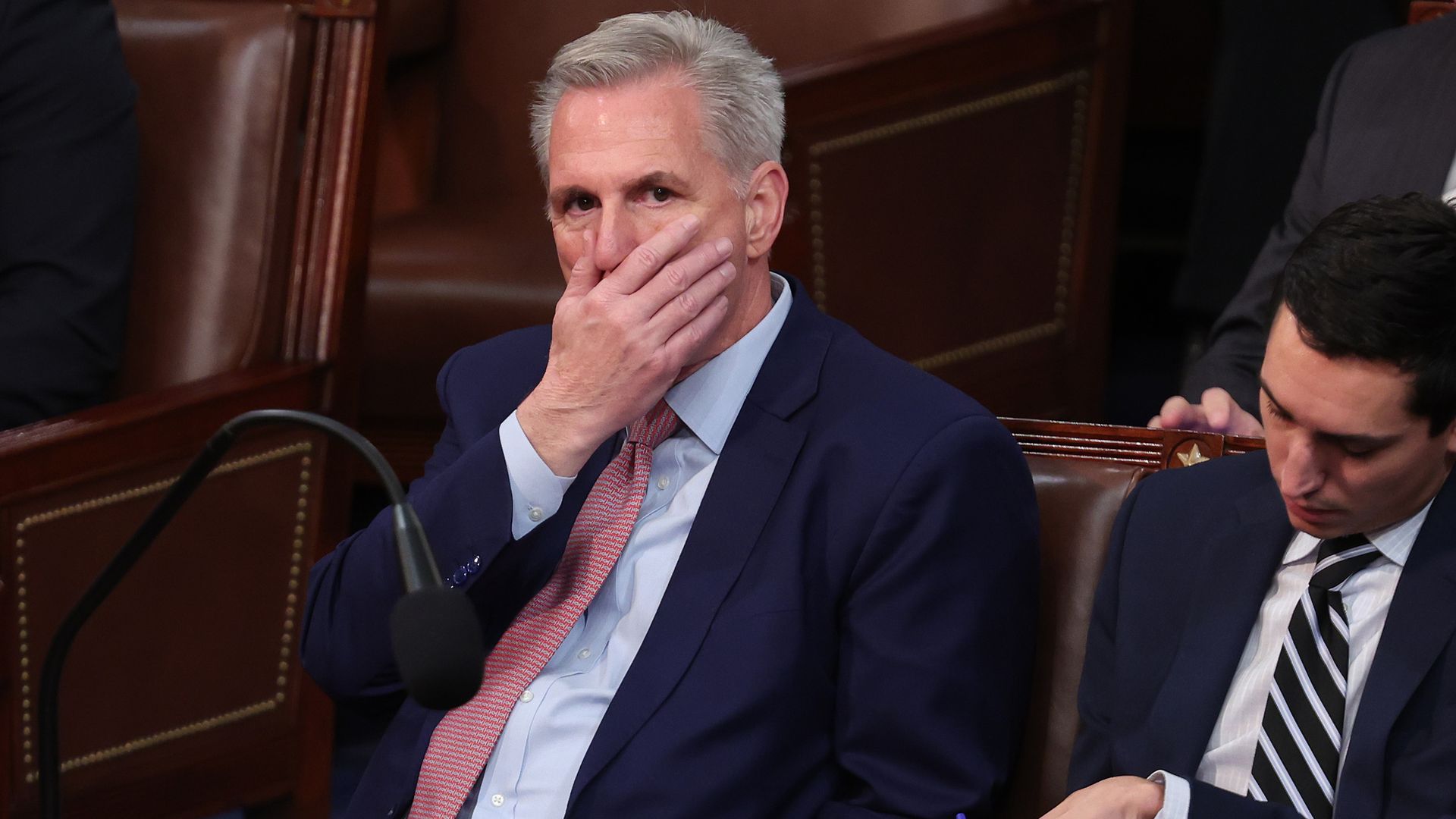 House Republican Leader Kevin McCarthy is suffering the nightmare scenario that Speaker Nancy Pelosi narrowly dodged when she regained the gavel in 2019.
Why it matters: Today's Republican rebels are a much bigger threat to the party than the left-wing Squad ended up being for Democrats.
McCarthy failed at his first, second and third attempt at becoming House speaker on Tuesday.
The backdrop: After the 2018 midterms, newly elected progressives — led by Rep. Alexandria Ocasio-Cortez (D-N.Y.) — wanted generational change and were openly skeptical of Pelosi's leadership.
Pelosi ended up winning 220 votes in 2019 to become speaker, including those of the freshman critics.
But Pelosi had a much bigger vote cushion than McCarthy:
Zoom in: Pelosi's big concession to her opponents was that she would not serve more than four years as speaker.
McCarthy's concession to his biggest detractors made it easier for them to remove him as speaker at any time.
Zoom out: House Democrats were in disarray under President Trump as the progressive and establishment wings aired internal grievances publicly.
But they've largely fallen in line and united during the Biden era.
The bottom line: Pelosi said about the speakership in the new HBO documentary, "Pelosi in the House," made by her daughter Alexandra Pelosi: "If I didn't know I had the votes, I wouldn't be running."
Go deeper