Read the "Never Pelosi" letter signed by 16 House Democrats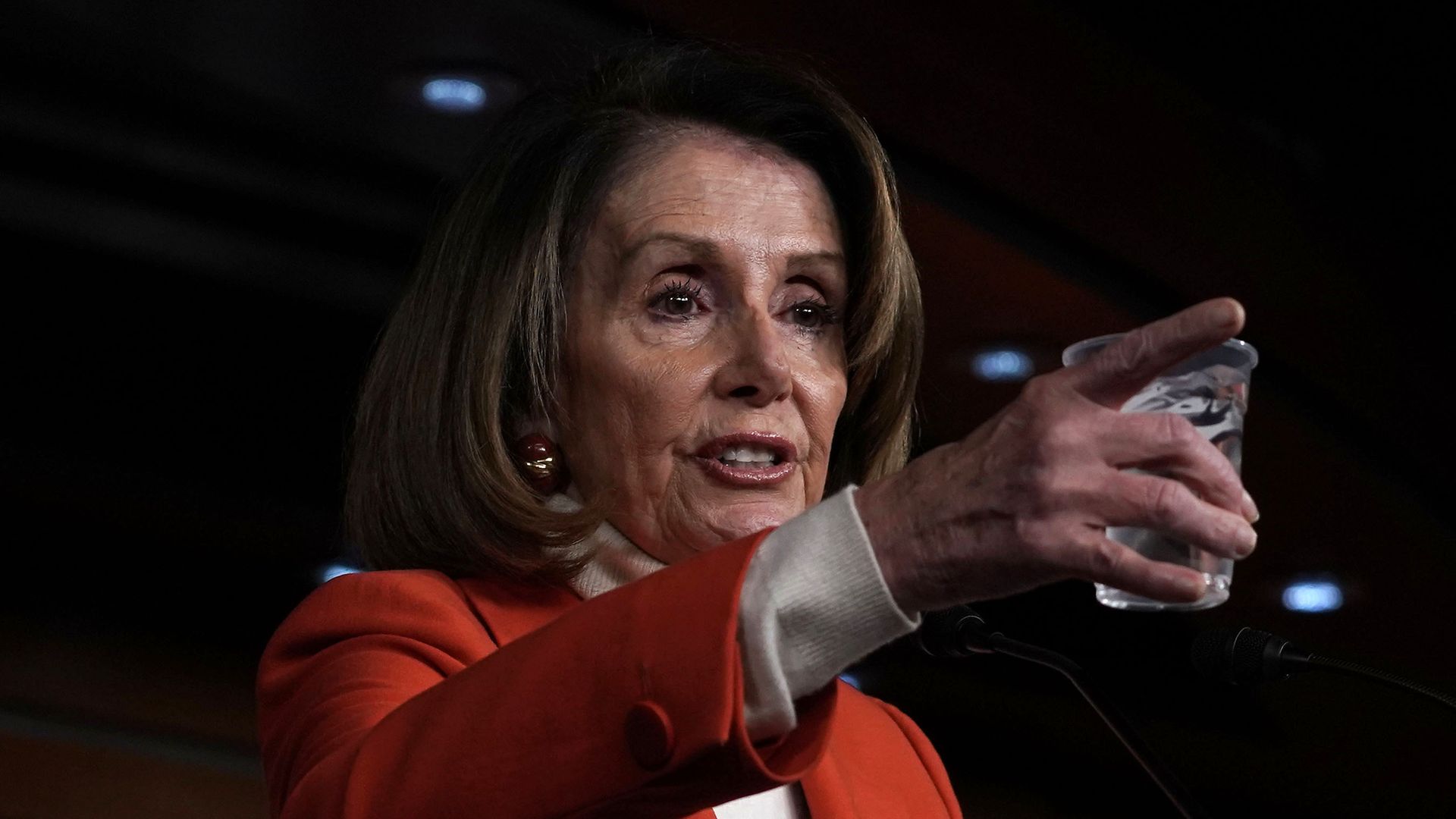 Sixteen current and incoming House Democrats have signed and released a letter stating that they are "committed to voting for new leadership in both our Caucus meeting and on the House floor."
Why it matters: As the Washington Post's Aaron Blake points out, Democrats currently have 232 seats, with 5 races still to be called. Meanwhile, 2 of the 16 signatures opposing Rep. Nancy Pelosi as House speaker belong to Democrats in races that haven't been called. But regardless, 14 guaranteed no-votes is enough to put Pelosi in jeopardy, as that would leave her with a maximum of 218 votes. She needs all 218 to win a simple majority in the House.
The big picture: The dispute has become a national debate, as the new speaker would serve as a de facto opposition leader to President Trump. The 16 Democrats who signed the letter thanked Pelosi for her years of service, but explained that the party's success in the midterm elections came with "a message of change" and that they intend to deliver on that promise.
Yes, but: Despite the letter, Axios' Jonathan Swan reported Sunday that Hill Democrats who oppose Pelosi have privately conceded that she still looks like a lock for the speakership. "She'll clear the caucus vote on Nov. 28. Then anti-Pelosi rebels will be able to say they kept their promise to oppose her in the conference and backed her on the floor to keep Kevin McCarthy from becoming speaker," Swan wrote.
Editor's note: This story has been updated to reflect Pelosi's chances at securing the speakership.
Go deeper