U.S.-China-Taiwan tensions aren't going away any time soon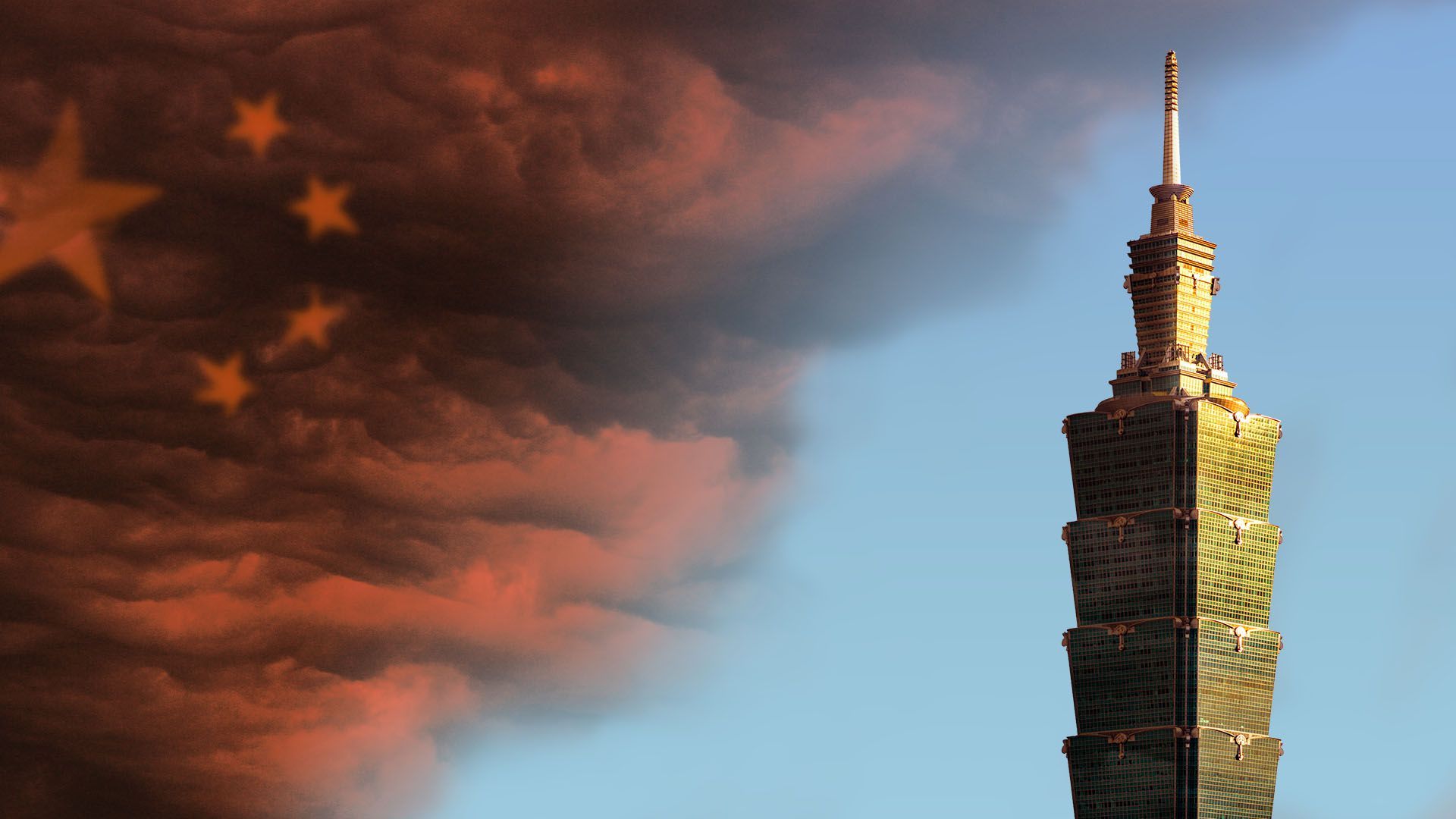 Washington, Beijing and Taipei all finished out the year by making strong moves to bolster their respective positions on Taiwan's sovereignty.
Why it matters: The Chinese government's territorial claims over Taiwan — and the support for the self-governing island that is now coalescing with many democratic nations — is a major geopolitical flashpoint.
What's happening: The U.S. adopted a defense spending bill on Dec. 23 that strengthens military cooperation with Taiwan.
In response, China sent 71 warplanes and seven warships into waters near Taiwan, the largest Chinese military incursion in months.
Taiwanese President Tsai Ing-wen announced on Dec. 27 that Taiwan would be extending mandatory military service for citizens from four months to one year, amid calls to strengthen the island's defenses.
Between the lines: In her annual New Year's address on Jan. 1, Tsai exclusively referred to the country as "Taiwan," never as the "Republic of China" — a change from her addresses of past years, when she used both terms, according to local media.
By exclusively saying "Taiwan," Tsai emphasizes the island's identity as distinct from China and distances it from its government's origins on the mainland. Tsai has embraced the term Taiwan and promoted the 2020 adoption of a new passport that removed "Republic of China" from the passport in favor of 'Taiwan."
The big picture: Cross-Strait tensions have risen in recent years as Chinese President Xi Jinping adopted a harder line on Taiwan. China has persuaded several of Taiwan's few remaining diplomatic partners, including Nicaragua and the Solomon Islands, to switch formal ties from Taipei to Beijing, further isolating the island democracy on the global stage.
In response, the Trump administration in January 2020 eased some self-imposed restrictions on meetings between U.S. and Taiwanese officials and sought to strengthen unofficial U.S.-Taiwan ties. This trend has continued under the Biden administration.
Beijing reacted to U.S. House Speaker Nancy Pelosi's visit to Taiwan last summer, the first visit by a House speaker in 25 years, by firing a missile over Taiwan and holding military exercises encircling the island.
What to watch: Former NATO Secretary-General Anders Fogh Rasmussen is visiting Taiwan this week. It's the first official visit to Taiwan by a former NATO leader, underscoring Europe's growing interest in the island democracy amid the looming threat from China.
Go deeper