Ticketmaster prepares for second day of Taylor Swift ticket presale after site crashes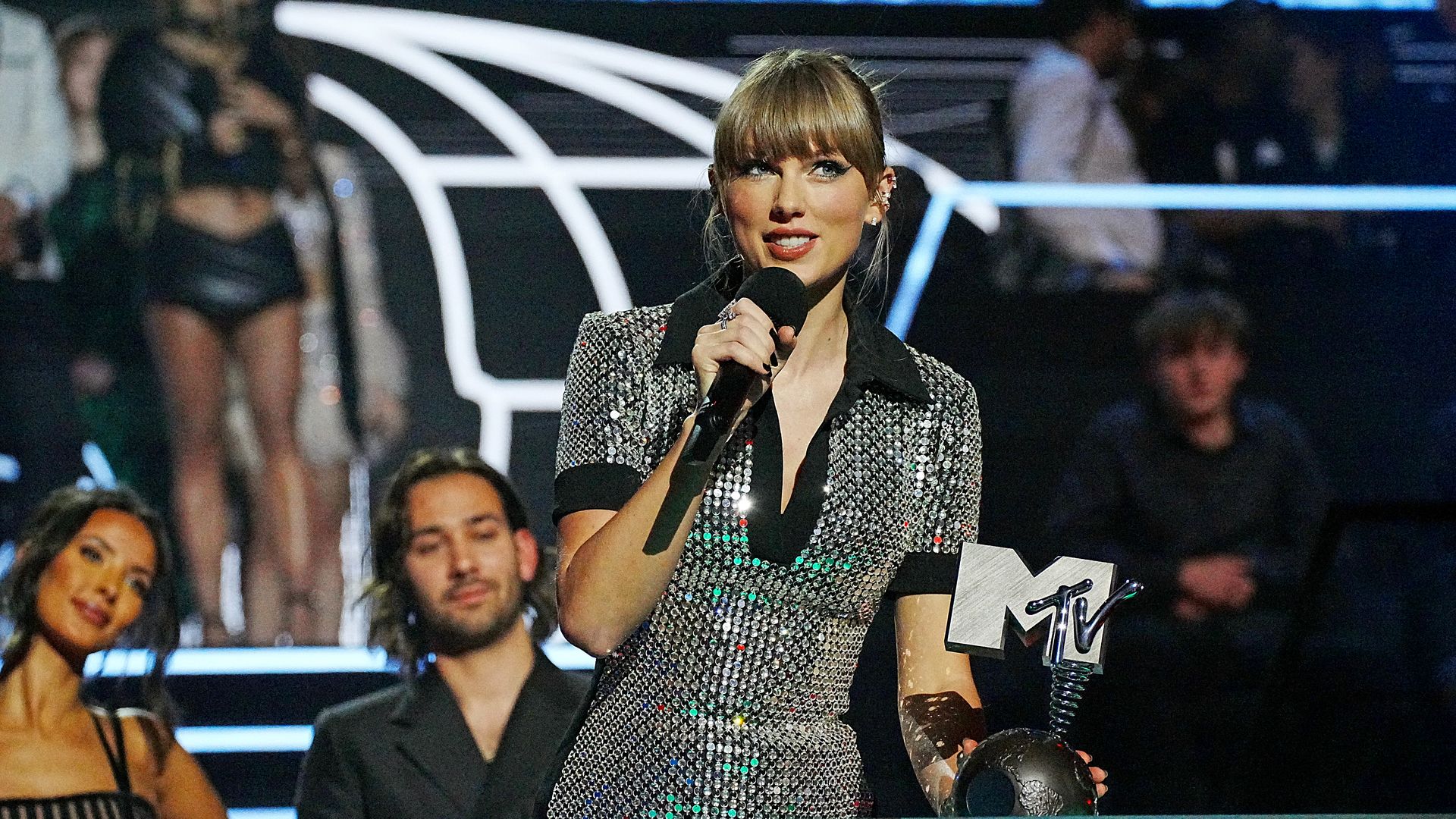 Ticketmaster will host another round of presales Wednesday for Taylor Swift's upcoming Eras Tour after Swifties drove historic demand that caused significant technical problems Tuesday.
The big picture: A multi-step process limited how many people could buy tickets to Swift's first tour in five years on Tuesday, which led to ticket scams and outages. Presales will resume Wednesday afternoon.
Taylor Swift Capital One presale begins
The latest: The second wave of presales for the Eras Tour will kick off Wednesday afternoon at 2 pm local venue time for all shows.
Capital One credit and debit card users are allowed to sign up for tickets through Ticketmaster and, in some cities, Seatgeek.
Ticketmaster did not immediately respond to Axios' request for comment.
Context: The Capital One presale, originally scheduled for Tuesday, was pushed to Wednesday due to "unprecedented demand for tickets," Seatgeek's website states. "This postponement will not impact ticket availability to Capital One cardholders."
Ticketmaster suffered technical problems Tuesday that led to outage reports and Swifties waiting hours for their tickets.
In an update on Tuesday night, the company said that "ticket availability is extremely limited" because of the demand.
"As you continue to shop some options may be unavailable. If you are unable to find tickets today, we recommend checking back frequently as additional tickets may become available," the ticketing service said.
Taylor Swift Ticketmaster queue paused
What happened: Ticketmaster tweeted on Tuesday afternoon that there has been "unprecedented demand" for Swift's tour presale tickets and "hundreds of thousands have been sold."
The ticketing service said West Coast sales in Los Angeles, Las Vegas, Santa Clara and Seattle would be moved to 3pm PT (they were originally scheduled for 10am PT).
The Capital One presale will be moved from Tuesday to Wednesday, Nov. 16, at 2pm local time.
What they're saying: Ticketmaster is "actively selling tickets" and has a "great selection still available for most shows that are already onsale," the company told Axios in an emailed statement.
Ticketmaster posted an update at 4:01pm ET Tuesday saying: "Ticket availability is extremely limited" due to high demand for today's sale. "As you continue to shop some options may be unavailable."
Details: Downdetector.com showed more than 5,000 outage reports for Ticketmaster on Tuesday around 11:30am ET as fans rushed to secure tickets.
"We apologize for the interruption," the Ticketmaster app said, per Business Insider.
Ticketmaster's website had a separate message Tuesday, which read: "Something went wrong on our end and we need to start over. Broken things are a drag — our team is on it so it doesn't happen again."
The Ticketmaster Fan Support Twitter account suggested logging in through a text message link sent to fans for "an optimal shopping experience."
Ticketmaster's problems entered the political arena when Rep. Alexandria Ocasio-Cortez (D-N.Y.) tweeted Tuesday that this was a daily "reminder that Ticketmaster is a monopoly, [its] merger with LiveNation should never have been approved, and they need to be reigned in."
Minnesota Sen. Amy Klobuchar said the situation "is an example of why we need strong antitrust enforcement." She added, "When there is no competition to incentivize better services and fair prices, we all suffer the consequences."
Taylor Swift Eras tour tickets
The big picture: Ticketmaster's technical problems are yet another sign of the high demand to see Swift perform live. The pop star has responded to the enchantment of Swifties, as her fans are called, by adding more tour dates.
Swift's tour originally had 27 dates before jumping to 35 dates. The tour now has a total of 52 shows.
"Looks like I'll get to see more of your beautiful faces than previously expected," Swift tweeted.
What's next: Another round of presale tickets opens up Wednesday afternoon for Capital One credit card users. Tickets go on sale to the general public on Friday.
Editor's note: This story has been updated with new details throughout.
More from Axios:
Go deeper