Updated Nov 2, 2022 -

World
North Korean missile crosses maritime border with South for 1st time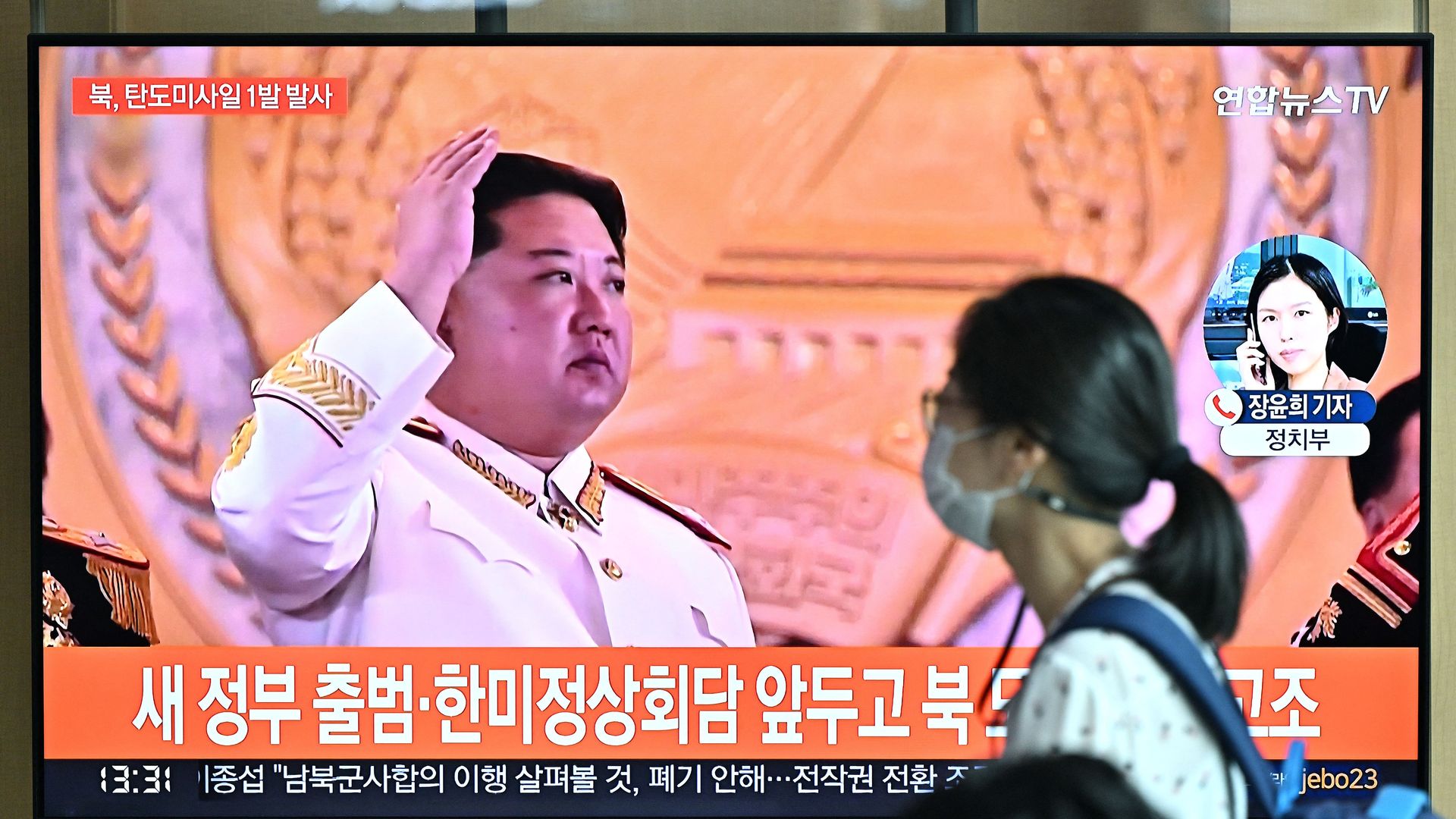 North Korea's military fired a missile Wednesday that crossed the disputed maritime border with South Korea for the first time since the countries' division in 1948, officials in Seoul said.
The big picture: The short-range ballistic missile, one of at least 10 that Pyongyang fired, landed some 37 miles from the South Korean city of Sokcho — causing air-raid sirens to sound on Ulleungdo island and Seoul's military to respond by firing three missiles, per the BBC.
Why it matters: The major escalation in Pyongyang's recent spate of missile launches breached the Northern Limit Line, the de facto sea boundary drawn by the UN at the end of the 1950-53 Korean War, landing some 16 miles south of the demarcation line.
South Korean President Yoon Suk-yeol said Pyongyang's actions were an "effective act of territorial encroachment," Reuters reports.
North Korean state media said leader Kim Jong-un personally oversaw the previous missile tests that it described as "tactical nuclear" drills representing a "warning" to the U.S. and South Korea — which have this week been holding their largest-ever joint air exercises.
Flashback: The militaries of North and South Korea exchanged warning shots along the maritime border last week.
Between the lines: "North Korea firing missiles in a way that sets off air raid sirens appears intended to threaten South Koreans to pressure their government to change policy," Leif-Eric Easley, a professor at Ewha University in Seoul, told AP.
"North Korea's expanding military capabilities and tests are worrisome, but offering concessions about alliance cooperation or nuclear recognition would make matters worse."
Editor's note: This article has been updated with new details throughout.
Go deeper