Walgreens makes new workforce pitch amid labor shortage struggles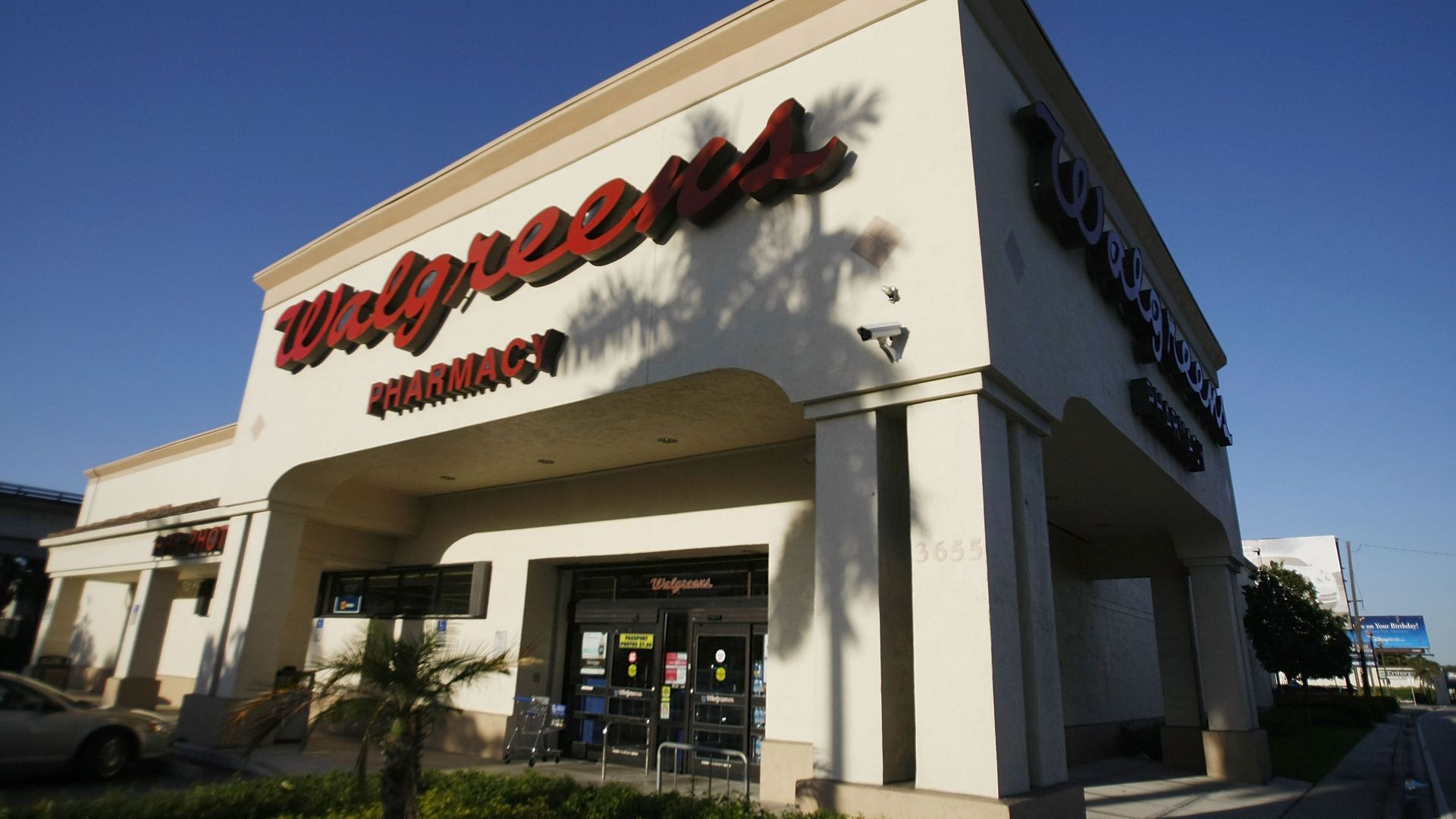 Walgreens, struggling with the national pharmacy staffing shortage amid a push into patient care delivery, announced Thursday it plans to further streamline its pharmacy staff's jobs.
Why it matters: You already know workforce retention and burnout have been a huge problem across every segment of health care — particularly amid the great resignation and the stressors of the pandemic.
And, as major retail brands and tech-enabled primary care startups jockey for market share in the care delivery space, competition for talent is fierce.
The details: Walgreens' struggles with labor shortages have forced some of its pharmacies to limit hours or close in some cases.
It recently enlisted the help of "robots," rolling out a network of automated facilities to fill prescriptions.
On Wednesday, Walgreens announced it's eliminating "task-based metrics" from retail pharmacy staff members' performance reviews to improve the working environment. The company said it's in response to feedback from their workforce and will allow employees to work at the top of their licenses.
"We've taken on new services," Brad Ulrich, group vice president of pharmacy operations and services at Walgreens told Axios. "As a result, we're really trying to elevate their role."
This comes just a few months after Walgreens reportedly started offering $75,000 signing bonuses.
Go deeper