Health care's burnout crisis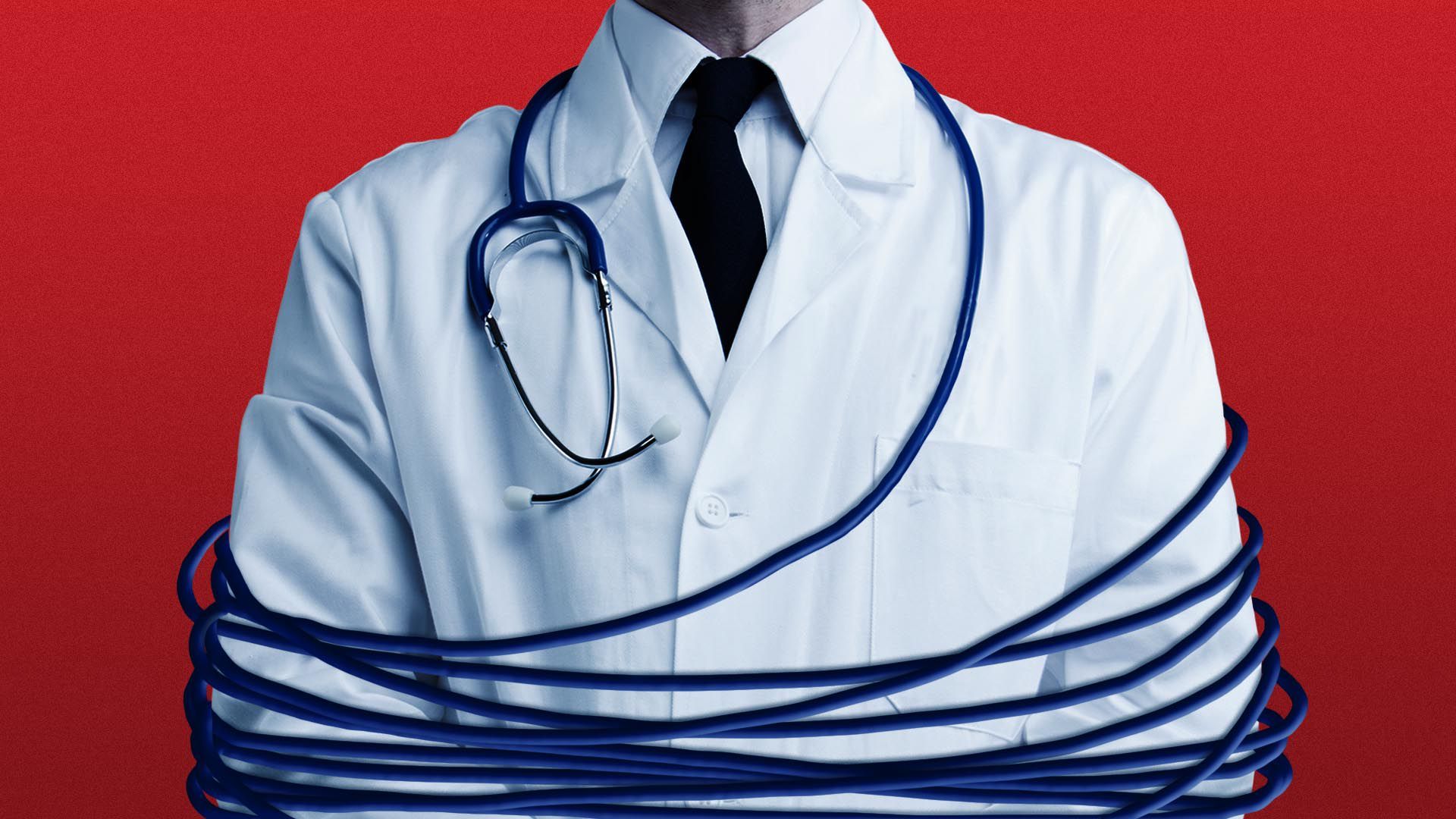 Health care workers on the front lines in the fight against COVID are suffering from unprecedented levels of burnout amid the latest surge.
Why it matters: America's health care workers are already burnt out from previous waves of the pandemic. But as hospitals in hotspots are filling up, and sick COVID patients are once again requiring life-saving care, the stress is being compounded by the battle over public health measures.
"There's a lot of rage and frustration in the workforce where it's like, 'God, we could be done with this,'" Meredith Duke, a bariatric surgeon at Vanderbilt told Axios.
"There are just hundreds of man-hours that will be spent on one individual who, if he'd made a different decision a couple of months ago, wouldn't be in the hospital," Duke said.
In Arkansas, which has seen more than 1,000 people hospitalized for COVID in recent days, health care workers harbor similar frustrations. 'It's too late for them to get the vaccine,' an ICU nurse in Arkansas told the Wall Street Journal. "It's been pretty demoralizing."
The workforce is also running into a problem that's plagued other industries like airlines and restaurants in recent months: rage.
Once seen as health care 'heroes,' many health care workers have been worn down by constantly battling misinformation.
Others have faced increasing verbal abuse or threats from patients and the public when discussing health measures, said Gregg Miller, the chief medical officer of Vituity, a firm that staffs hospital emergency departments.
During one of Miller's recent shifts in an emergency room, a coworker offered a patient a vaccine dose to a patient. "The patient just unleashed on him."
"I walked through a crowd of hundreds screaming at me and my child because we were wearing masks," said Duke, who was among the health care providers who tried to speak at a Tennessee school board meeting captured in a viral video earlier this week.
"Not just because we were wearing masks, but because I was a physician there to share my experience and advocacy for what is the safest thing for our children," she said.
Between the lines: It's making it harder to find enough health care workers to fill crucial jobs just as they're most needed.
A McKinsey survey in May found 22% of nurses said they may leave their current position providing direct patient care within the next year — and that was before the latest surge fed by the Delta variant.
"Nurses are quitting. Nurses are opting out or down-regulating shifts. Everyone seems like they are short-staffed," Miller said.
"In this fourth wave, it's become a lot harder to recruit nurses," Tracey P. Moffat, the chief nursing officer at Ochsner Health System in New Orleans told the Washington Post. She said she suspects that some travel nurses who worked through earlier pandemic surges are burned out, per the Post.
Dr. Catherine O'Neal, chief medical officer at Our Lady of the Lake Regional Medical Center in Baton Rouge told The Advocate the staff is "past burnout." "We've already had people decide to retire, we've had nurses who decided to do something else," she said.
Go deeper