Myanmar court issues jail terms to Aung San Suu Kyi and Australian economist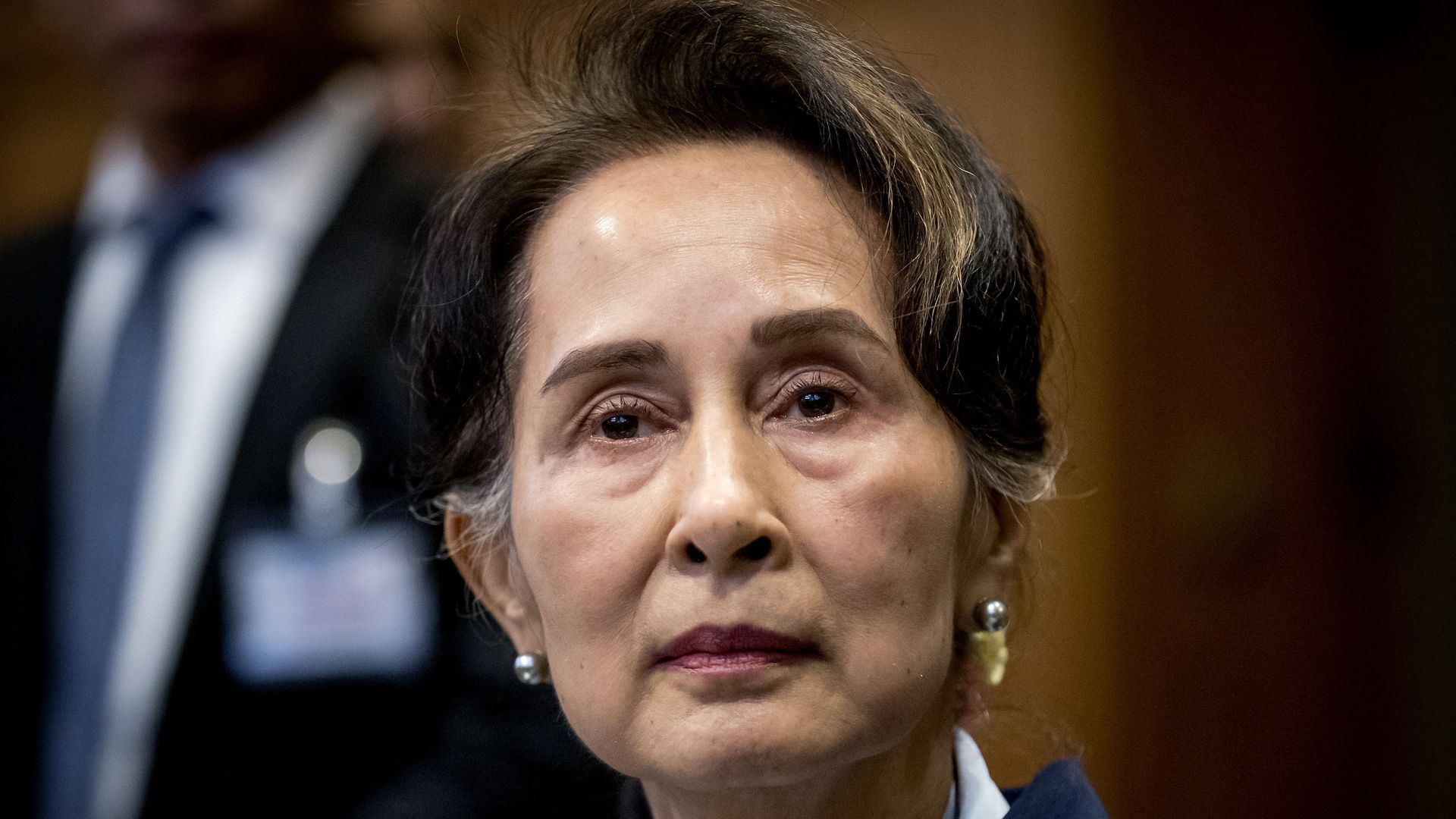 A Myanmar military court sentenced the country's ousted leader, Aung San Suu Kyi, and her former adviser, Australian economist Sean Turnell, each to three years in prison on Thursday, per AP.
Details: Suu Kyi and Turnell, who was previously an associate professor in economics at Sydney's Macquarie University, were sentenced under a secrets law, a Myanmar military official told AP.
The big picture: Suu Kyi is already in prison after being sentenced to a total of 17 years in several different cases, which mostly relate to corruption.
The Nobel laureate was charged after the military overthrew the government in a coup in February 2021, when Turnell was also detained.
The pair has always denied any wrongdoing.
What they're saying: Australian Foreign Minister Penny Wong in a statement condemned Thursday's sentencing and called for Turnell's "immediate release," noting he was tried in a closed court that Australian officials diplomats were denied access to.
"We will continue to take every opportunity to advocate strongly for Professor Turnell until he has returned to his family in Australia," she said.
"Professor Turnell is internationally respected for his work to support the people of Myanmar and their economic development."
Editor's note: This article has been updated with new details throughout.
Go deeper