Mass shootings in Virginia and South Carolina leave at least 2 dead, 10 injured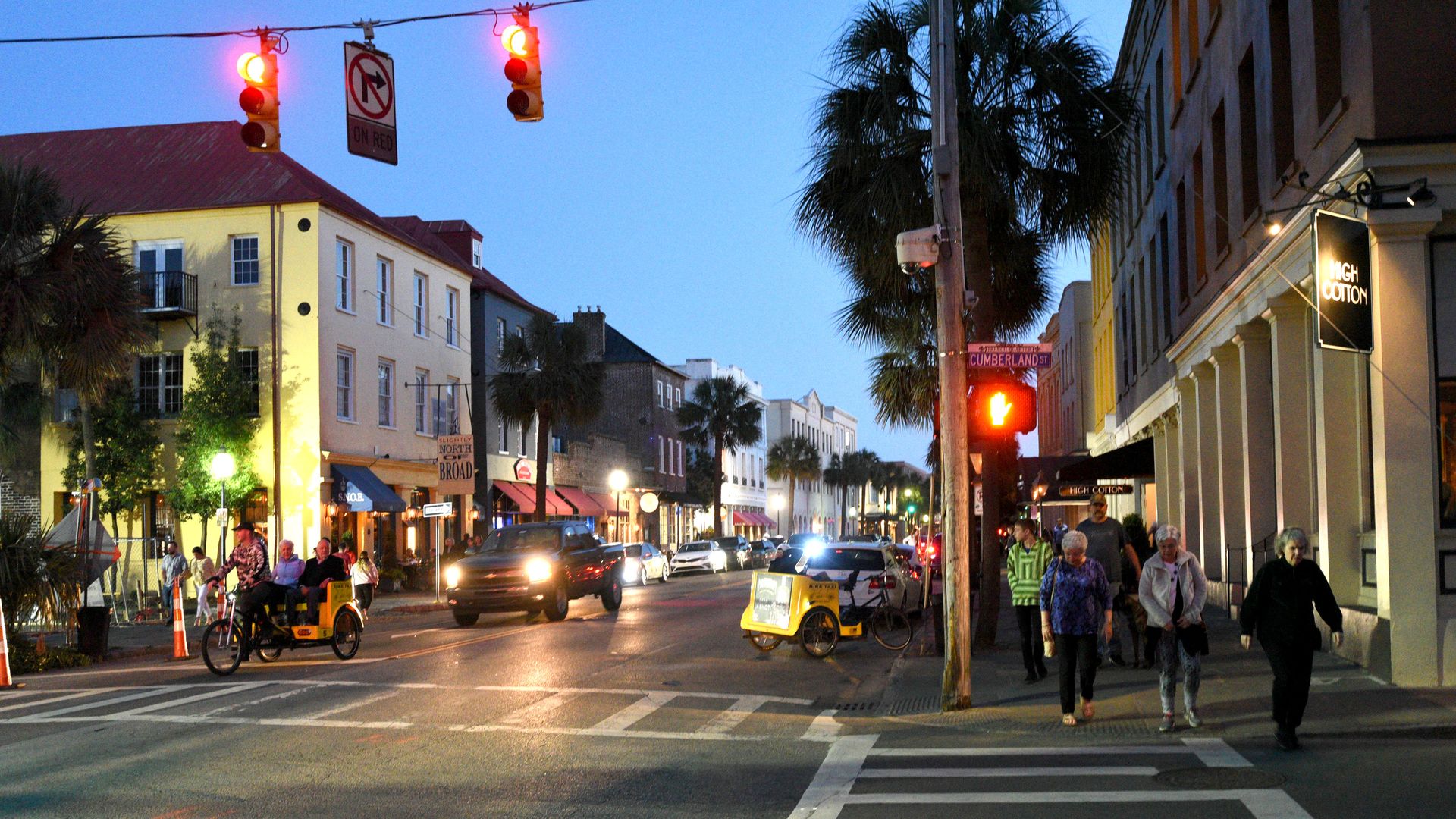 Mass shootings in Norfolk, Virginia, and Charleston, South Carolina, early Sunday morning have left at least two people dead and 10 others injured.
Why it matters: A series of high-profile mass shootings this year — including in Buffalo, New York, Uvalde, Texas, and Highland Park, Illinois — have brought renewed attention on gun violence in the U.S.
In Norfolk, police responded to the shooting at 12am Sunday. They arrived on the scene to discover seven people with gunshot wounds, according to a press release.
Two of the victims, Zabre Miller, 25, and Angelia McKnight, 19, later died of their injuries, the press release confirmed.
Several of the victims were students at Norfolk State University, the school confirmed in a tweet Sunday.
Two Charleston Police officers were on the scene of downtown Charleston just before 1am Sunday when they "observed a shooting occur in a large crowd" and saw "three individuals running on foot, immediately where the shots came from," the Post and Courier reported, citing a police incident report.
Five people were shot and are being treated for non-life threatening injuries at local hospitals, a spokesperson for the Charleston Police Department confirmed to Axios.
Police initially thought a sixth person had been injured by gunfire but it was subsequently established that they had sustained their injury as a result of a fall during the tumult of the scene, the spokesperson added.
Police have detained several people during their investigation, two of whom have been charged with firearms violations, the spokesperson said.
Go deeper