Cheney after GOP primary loss: "Now the real work begins"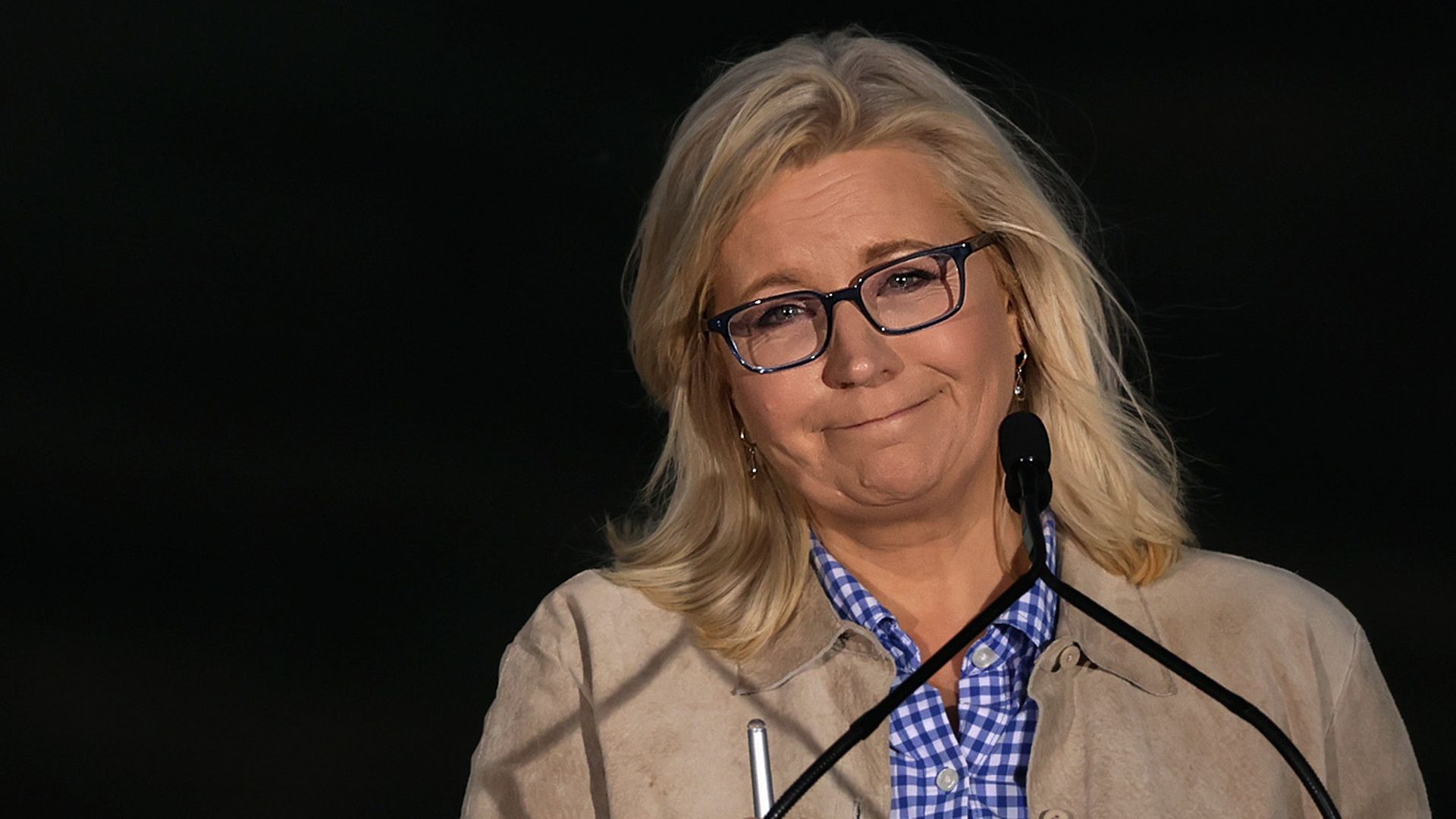 Rep. Liz Cheney (R-Wyo.) gave a defiant concession speech after her Republican primary loss to her Trump-endorsed challenger Harriet Hageman in Wyoming on Tuesday night.
What she's saying: "Two years ago, I won this primary with 73% of the vote. I could easily have done the same again," Cheney said. "But it would have required that I go along with President Trump's lie about the 2020 election. That was a path I could and would not take."
The big picture: The former No. 3 House Republican's role as vice chair of the Jan. 6 select committee investigating the Capitol riot and her outspoken criticism of former President Trump have made her a pariah within her party, per Axios' Alayna Treene.
What we're watching: Cheney has hinted previously she's open to a possible 2024 presidential run — and she gave indications of this again in her concession speech, during which she invoked former President Abraham Lincoln several times.
"Abraham Lincoln was defeated in elections for the Senate and House before he won the most important election of all," she said.
The bottom line: "This primary election is over, but now the real work begins," Cheney told supporters.
"I have said since Jan. 6 that I will do whatever it takes to ensure Donald Trump is never again anywhere near the Oval Office — and I mean it," she told supporters.
Flashback... Cheney: Protecting U.S. democracy is bigger than keeping House seat
Go deeper