White House condemns "reprehensible" attack on author Salman Rushdie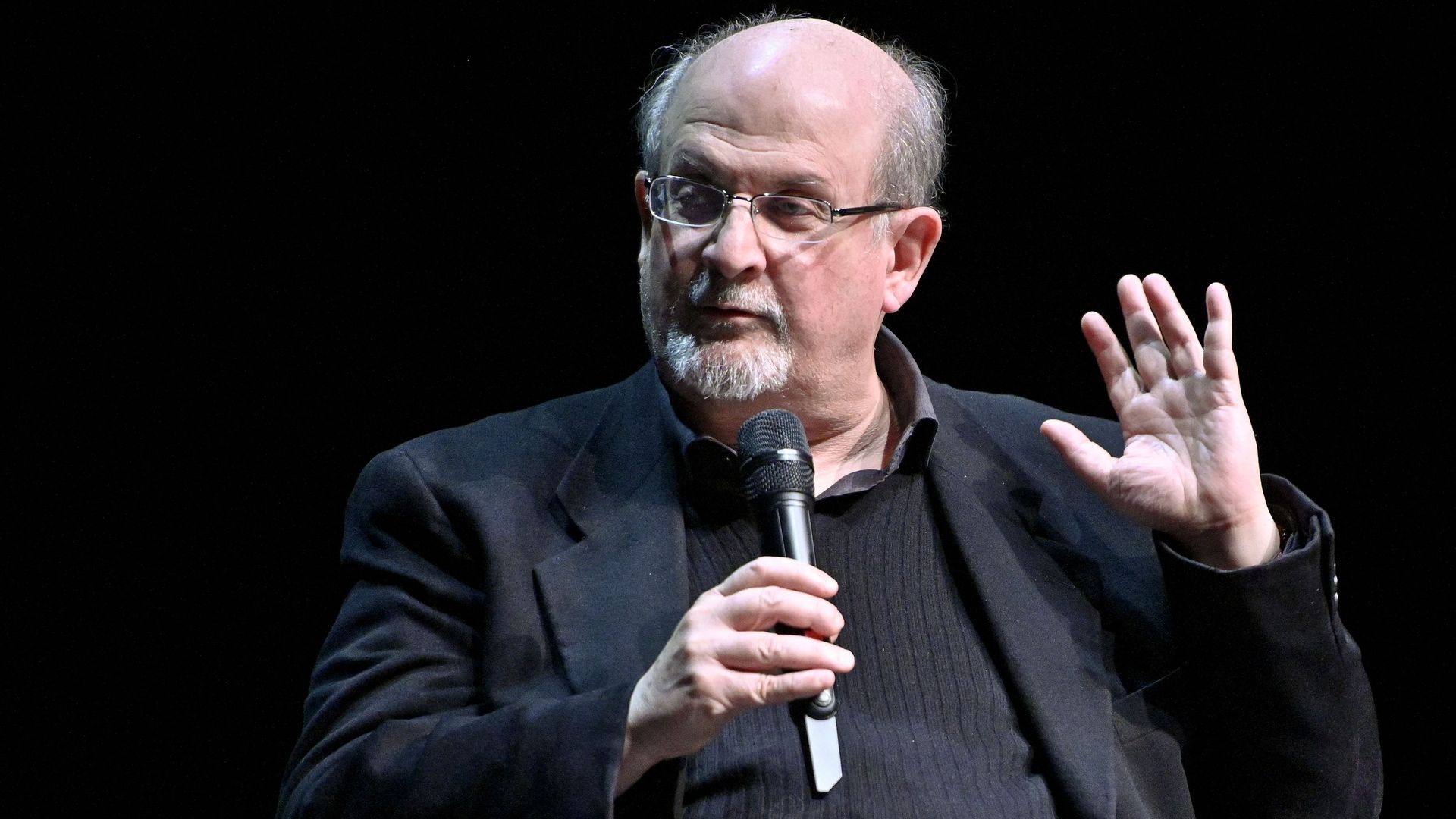 The Biden administration over the weekend condemned the Friday stabbing of British-American author Salman Rushdie.
The latest: Secretary of State Antony Blinken said in a statement Sunday, "Iranian state institutions have incited violence against Rushdie for generations, and state-affiliated media recently gloated about the attempt on his life.  This is despicable."
Blinken said "pernicious forces" sought to undermine the universal rights of freedom of expression​, freedom of religion or belief and freedom of the press through methods including hate speech and incitement to violence.
"The United States and partners will not waver in our determination to stand up to these threats, using every appropriate tool at our disposal," Blinken added.
What they're saying: President Biden said in a statement on Saturday he was praying for the health and recovery of the author of the book "The Satanic Verses," which led to the late Iranian Ayatollah Ruhollah Khomeini issuing a Fatwa calling for his assassination in 1918.
Biden said Rushdie "stands for essential, universal ideals. Truth. Courage. Resilience. The ability to share ideas without fear."
"These are the building blocks of any free and open society," he added. "And today, we reaffirm our commitment to those deeply American values in solidarity with Rushdie and all those who stand for freedom of expression."
National Security Advisor Jake Sullivan in a statement on Friday called the act of violence against Rushdie "reprehensible" and "appalling," adding: "All of us in the Biden-Harris Administration are praying for his speedy recovery. "
Driving the news: Rushdie was stabbed in the neck and abdomen on Friday while on stage at an event in New York and was treated by a doctor in the audience.
The author was taken to a hospital where he underwent surgery and was placed on a ventilator.
Rushdie's agent, Andrew Wylie, told the New York Times on Sunday that the author was taken off the ventilator. He may lose an eye and his liver was damaged in the attack as well, Wylie said.
Attendees detained the suspect, 24-year-old Hadi Matar, who was taken into police custody. He pleaded not guilty on Saturday to the charges of attempted murder and assault.
The big picture: Rushdie spent years in hiding after receiving death threats and a bounty for his murder over "The Satanic Verses," which he wrote based on the life of the Islamic prophet Muhammad.
The book is widely considered to be "blasphemous" among many Muslims. It is banned across many nations.
Go deeper: J.K. Rowling gets death threat after calling attack on Rushdie "horrifying"
Editor's note: This article has been updated with comment from Blinken and to reflect that Rushdie has been taken off a ventilator.
Go deeper