Author Salman Rushdie attacked on stage in New York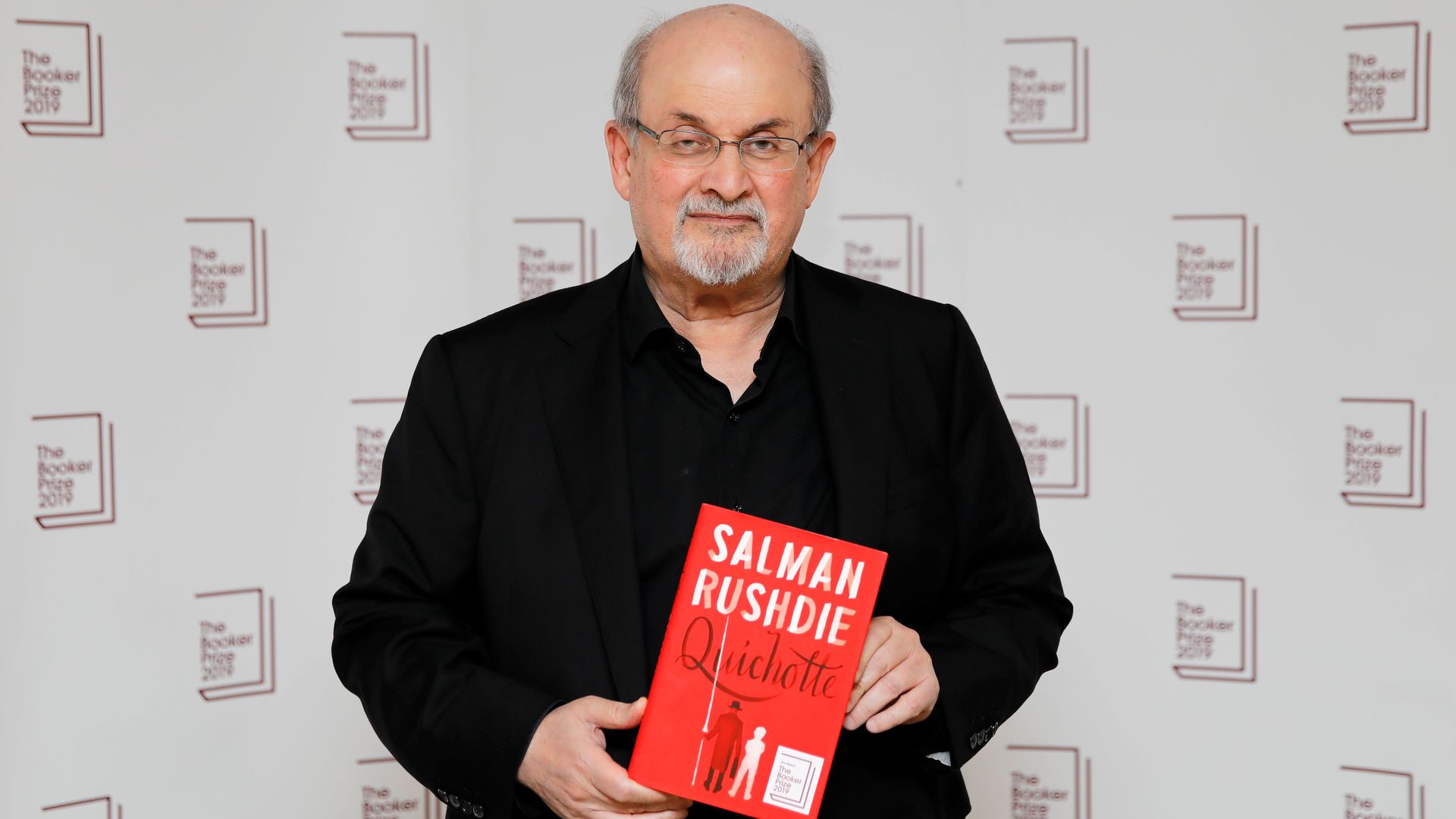 British author Salman Rushdie was attacked on stage at an event in western New York on Friday and was stabbed at least once in the neck and at least once in the abdomen, state police said.
The latest: Police said Saturday the suspect, identified as 24-year-old Hadi Matar from Fairview, New Jersey, had been arrested on attempted murder and assault charges.
The man attacked Rushdie around 11 a.m. as the author was being introduced to give a lecture at the Chautauqua Institution.
He was restrained by members of the audience just after attacking Rushdie and taken into custody by a state trooper.
Rushdie was initially given medical treatment by a doctor that was in the audience before he was airlifted to a local hospital, where he was still undergoing surgery Friday afternoon.
By Friday evening, Rushdie was on a ventilator and could not speak, his agent, Andrew Wylie, told the New York Times, adding that he will likely lose one eye, the nerves in his arm were severed, and that his liver was stabbed and damaged.
Rushdie was taken off the ventilator on Saturday and is on the "road to recovery," Wylie told CNN. His son Zafar Rushdie said in a statement that his father remains in critical condition but was able to say a few words. He added that his father's "usual feisty & defiant sense of humor remains intact."
State police said the FBI was assisting with the investigation into the attack and that there was not enough evidence to determine a motive as of Friday afternoon.
The big picture: Rushdie spent nearly a decade in hiding after he faced death threats and a bounty for his murder from the Iranian government in the late 1980s.
In 1989, the Ayatollah Ruhollah Khomeini of Iran called for Rushdie's death and put a bounty of more than $3 million on his head over his book "The Satanic Verses," which was inspired by the life of the Islamic prophet Muhammad.
Rushdie spent nine years in hiding under a British government protection program.
Many Muslims consider the book to be blasphemous, and it has been banned in several countries.
The attack comes just days after the Department of Justice unsealed charges against an Iranian operative for allegedly plotting to assassinate former Trump national security adviser John Bolton.
The institution in Chautauqua, New York, about 55 miles southwest of Buffalo, is known for hosting literary events in the summer.
Rushdie was scheduled to appear alongside Henry Reese, the co-founder of City of Asylum, a Pittsburgh nonprofit that calls itself "the largest residency program in the world for writers living in exile under threat of persecution."
Go deeper:
Editor's note: This story has been updated with additional details throughout.
Go deeper