Abortion ruling drives outrage at Pride events across U.S.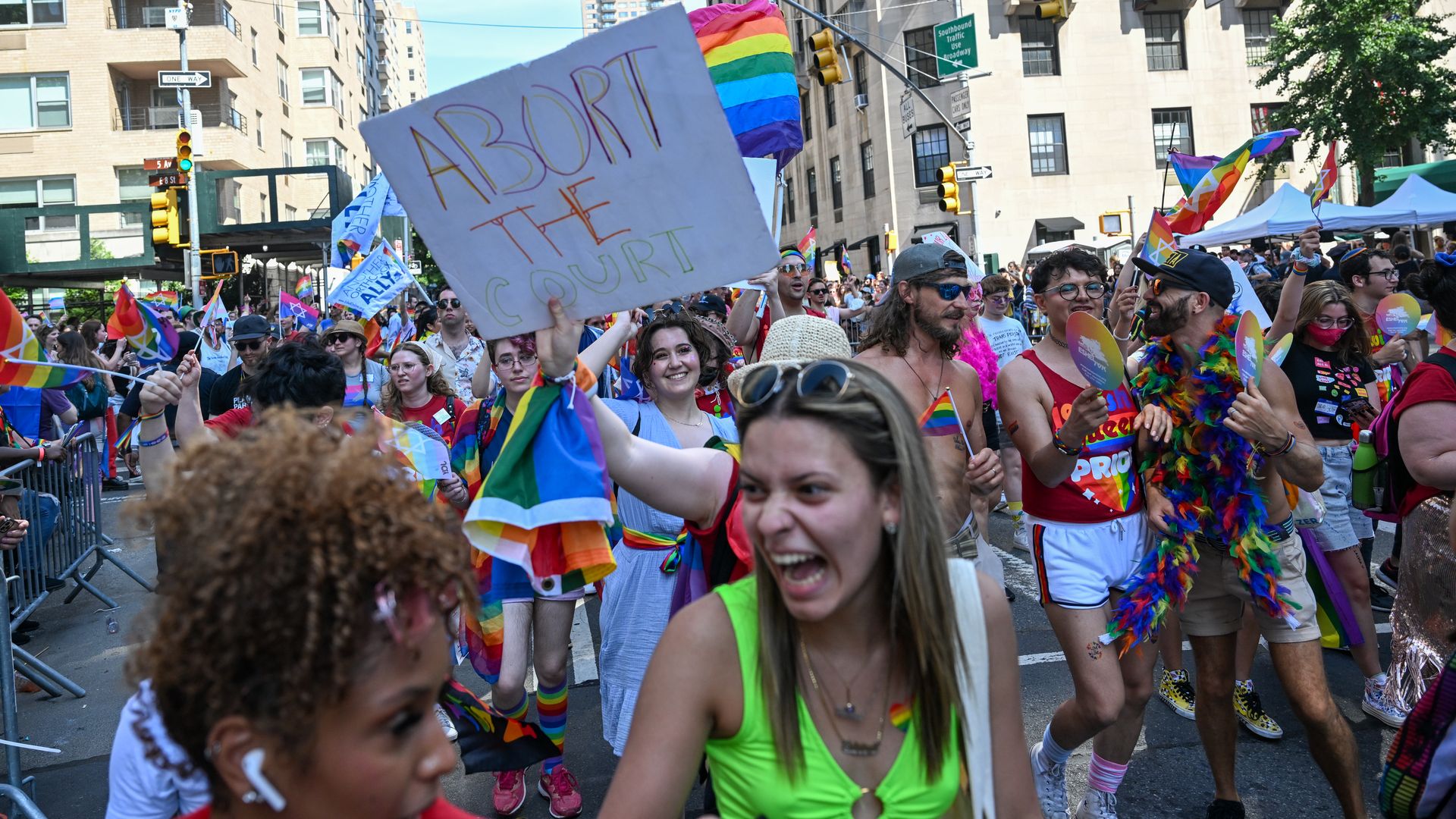 The Supreme Court's ruling overturning Roe v. Wade featured prominently in Pride events across the U.S. over the weekend, per multiple reports.
The big picture: Justice Clarence Thomas' concurring opinion about reconsidering protections including same-sex relationships and marriage equality raised concern that hard-won LGBTQ+ freedoms are at risk.
What they're saying: "The anti-abortion playbook and the anti-LGBTQ playbook are one and the same," said Sarah Kate Ellis, chief executive of advocacy group GLAAD in a statement.
"Both are about denying control over our bodies and making it more dangerous for us to live as we are."
In photos: Americans mark Pride across U.S.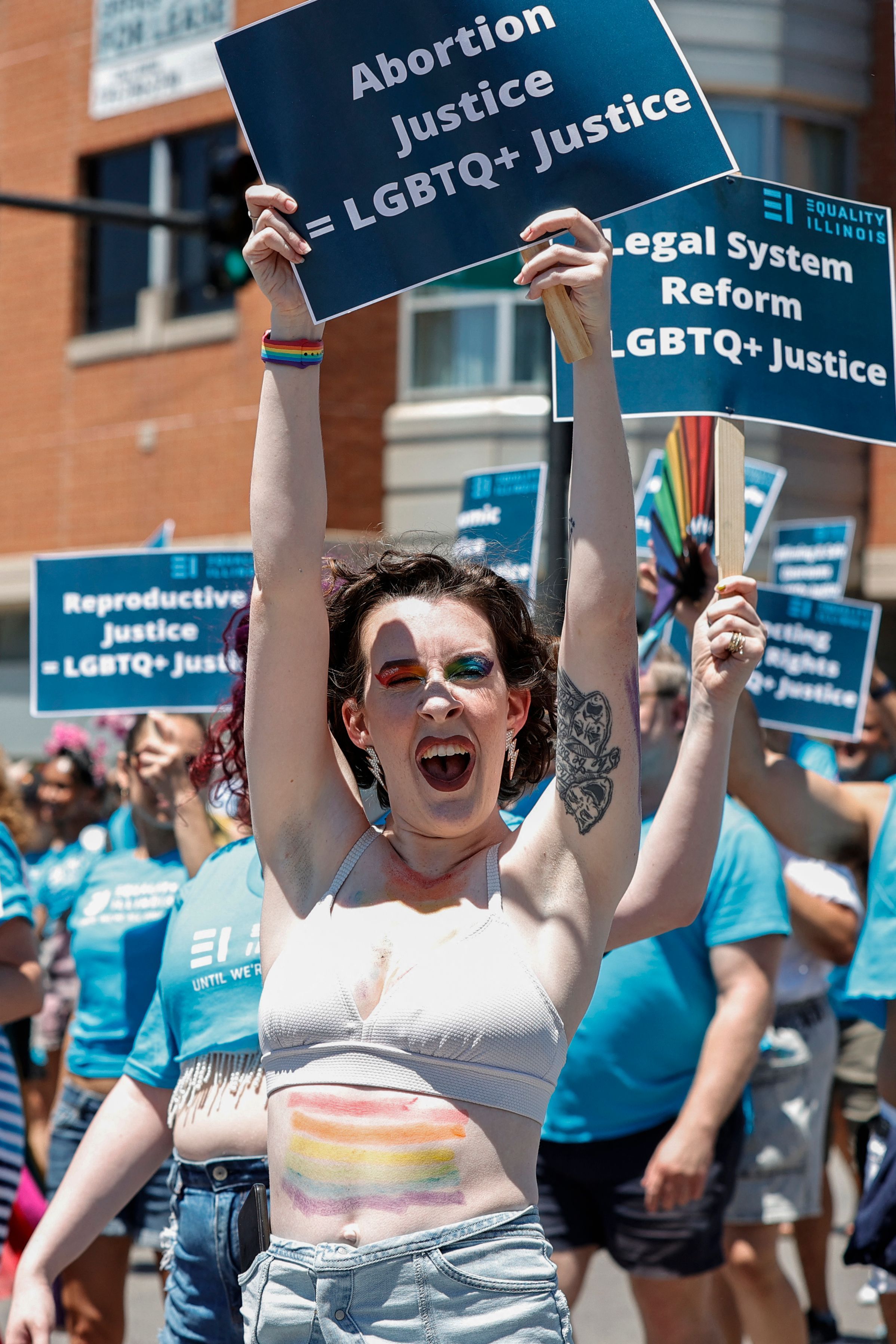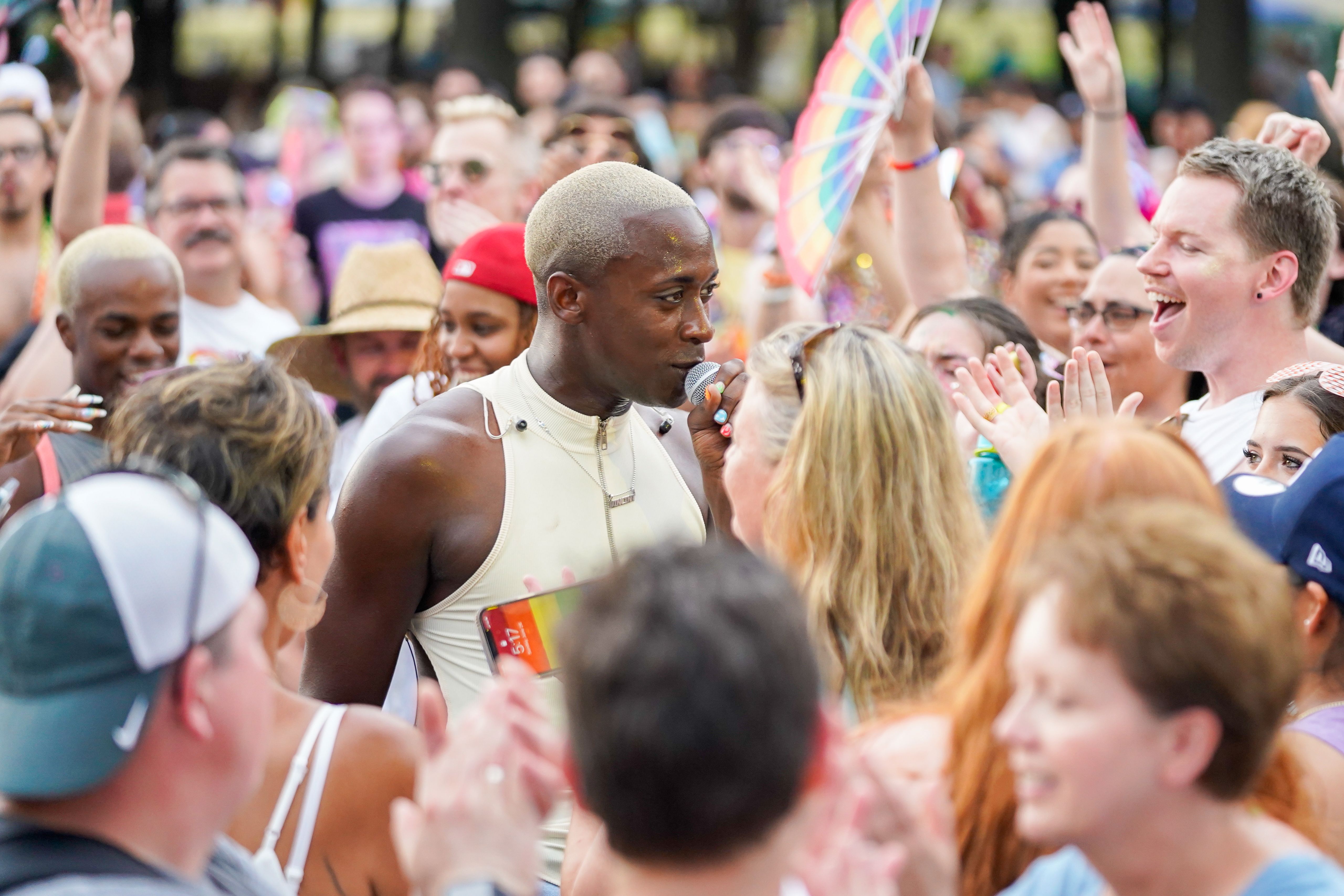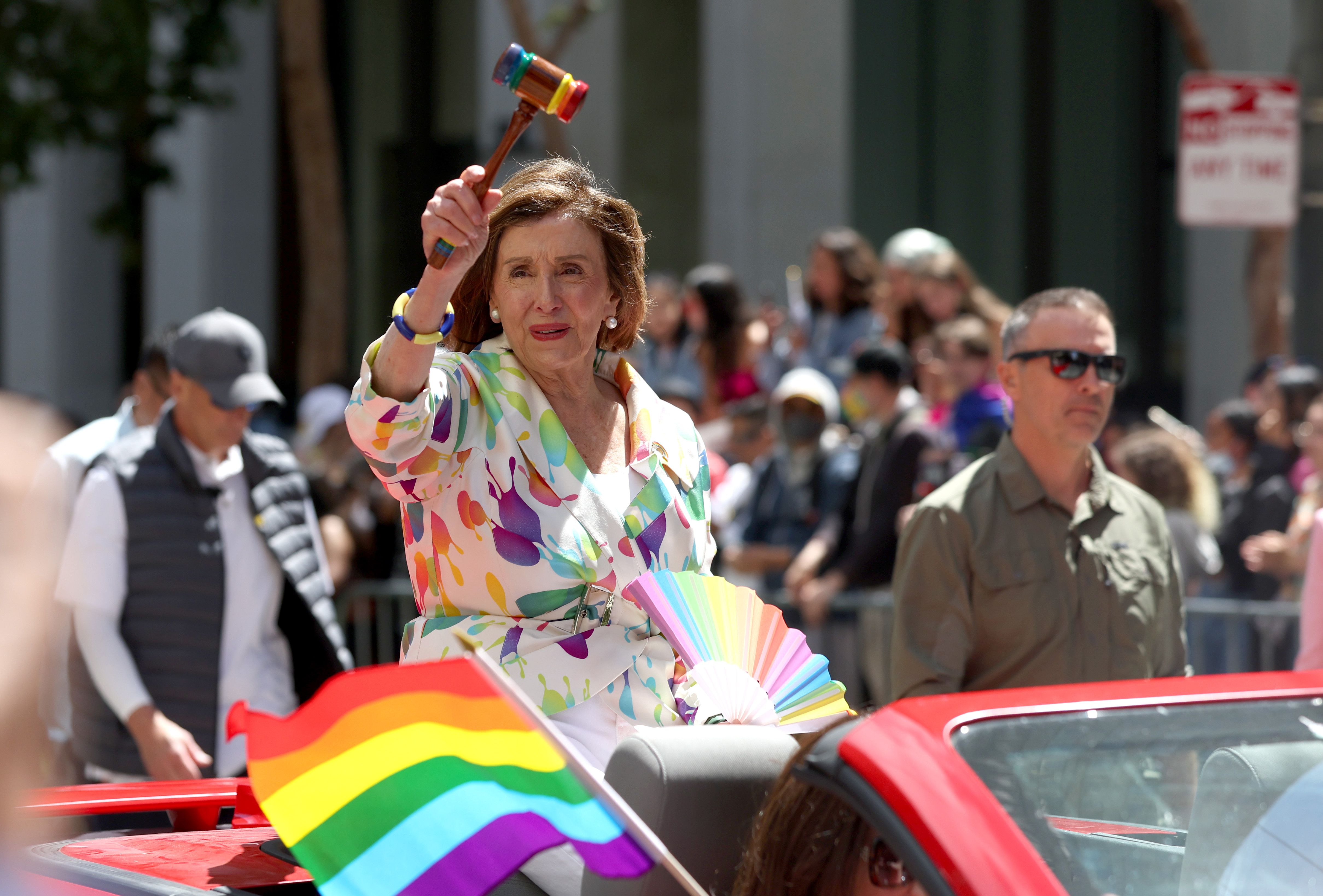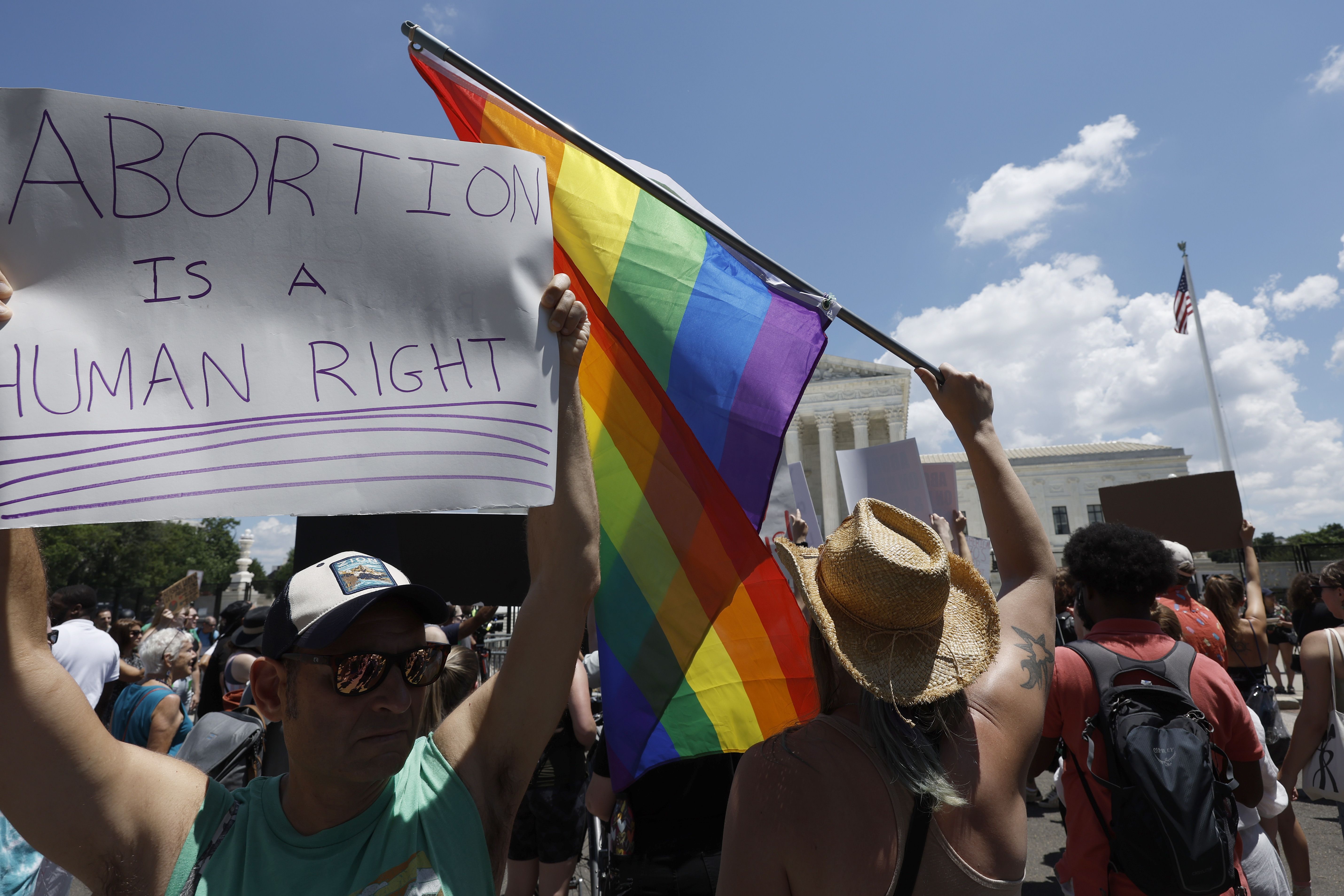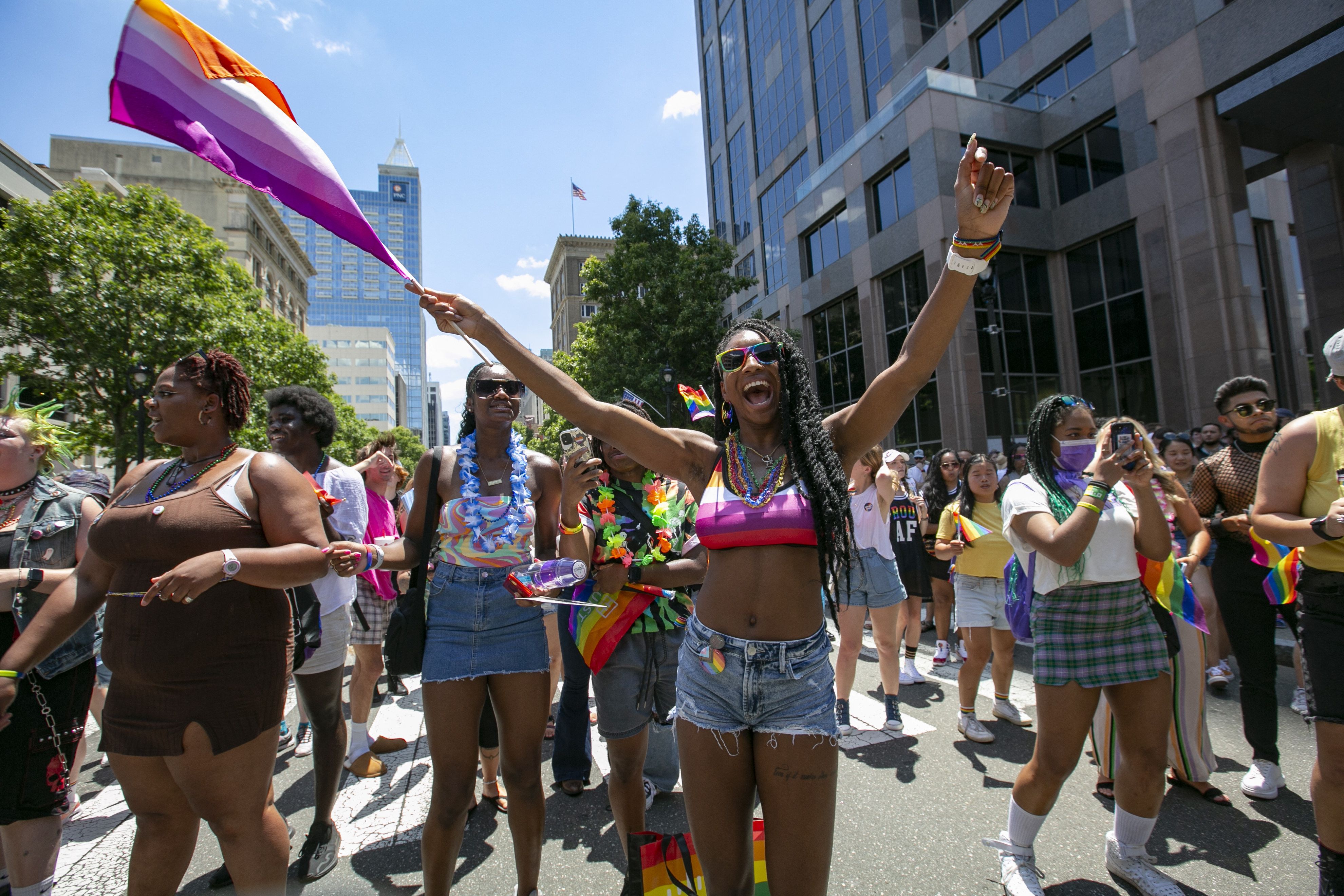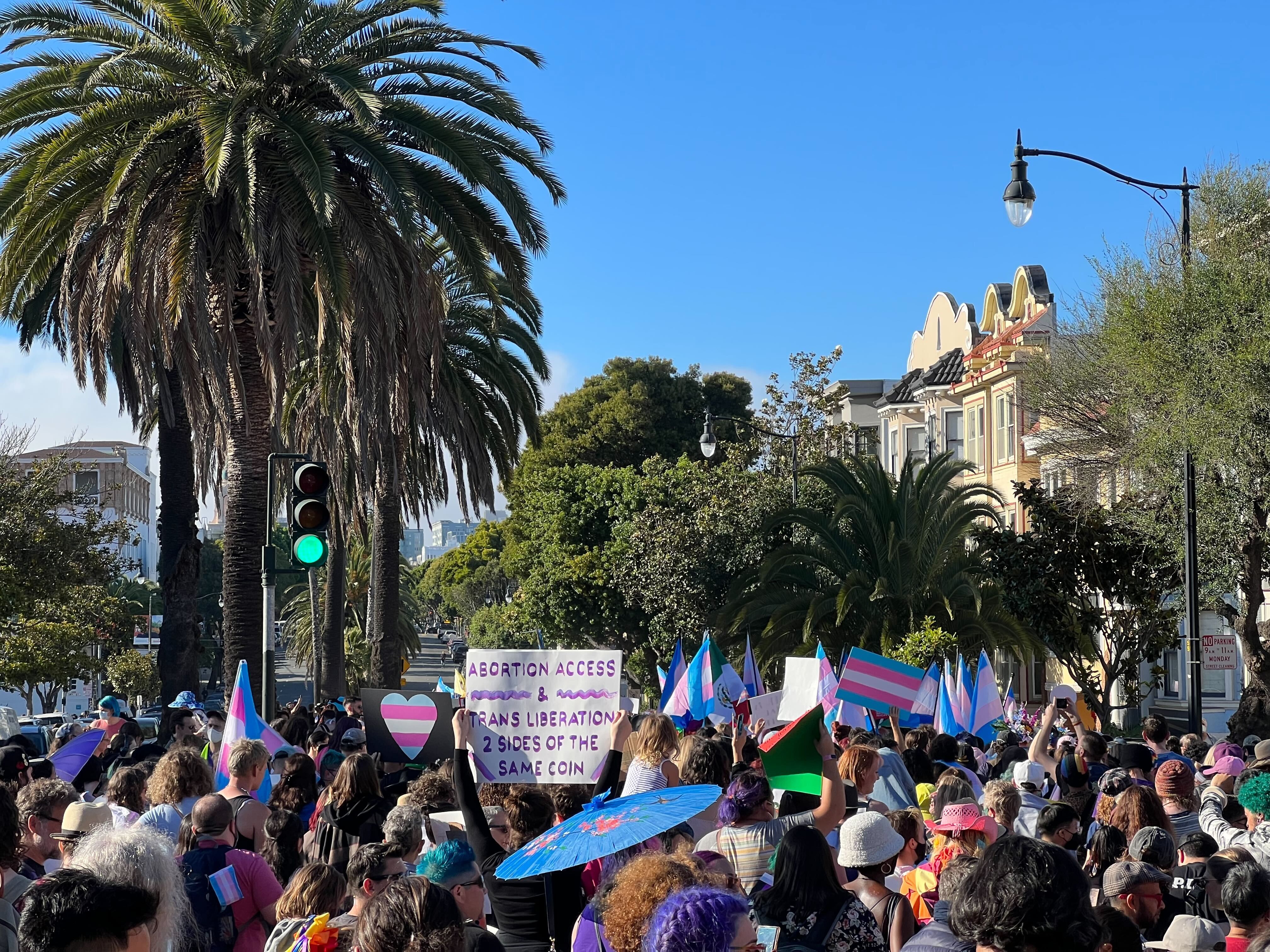 Go deeper