Trump-abandoned Mo Brooks retiring after "bad guys won"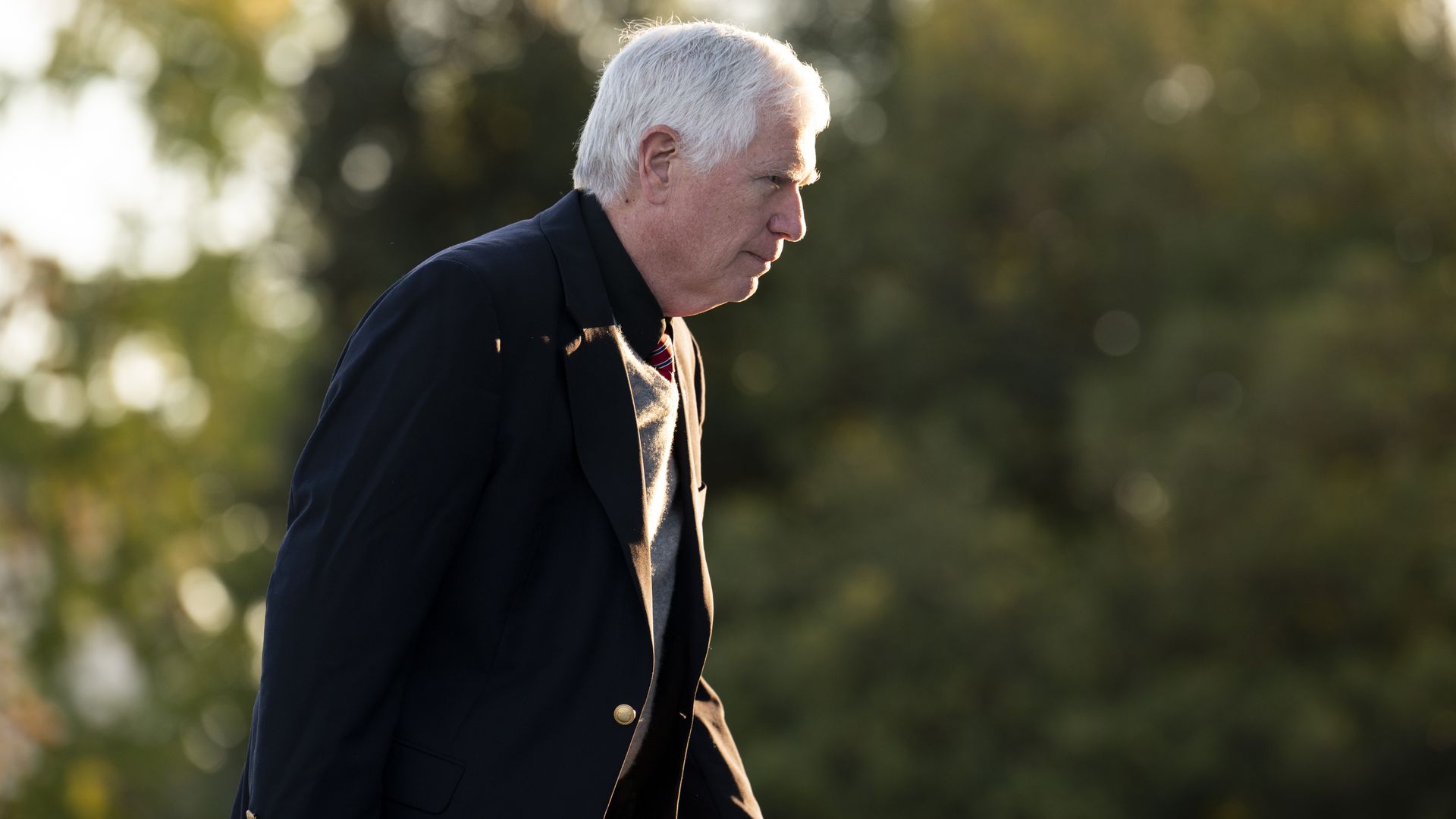 Rep. Mo Brooks (R-Ala.) said Wednesday he plans to retire from politics after losing Alabama's Senate runoff this week.
Driving the news: Brooks' decision comes less than 24 hours after he lost the runoff election to Katie Britt, the former chief of staff to retiring Sen. Richard Shelby (R-Ala.).
Brooks, 68, said he will be leaving politics because "the bad guys won" — a reference to Britt's victory, per Politico.
Brooks said he intends to spend time with his grandchildren in retirement.
"I'm looking forward to being a normal person. You know, normal people have some fun," he said.
Catch up quick: Brooks lost Alabama's Senate runoff on Tuesday after Britt gained momentum in recent weeks, Axios' Erin Doherty writes.
Former President Trump previously endorsed Brooks before rescinding it after Brooks told a rally to stop disputing the 2020 election results. Trump later endorsed Britt for the position.
Brooks was a strong supporter of Trump's efforts to overturn the 2020 election results. He objected to the certification of electoral votes.
The big picture: Brooks also took aim at Trump after the runoff election, saying the former president is not a "man of his word" and has "no loyalty."
Trump won't do anything unless it "enhances his wallet or his ego," Brooks said, per Politico.
"The big loser in the election in Alabama yesterday was Donald Trump," he added.
Go deeper