Kremlin claims captured American vets not protected by rules of war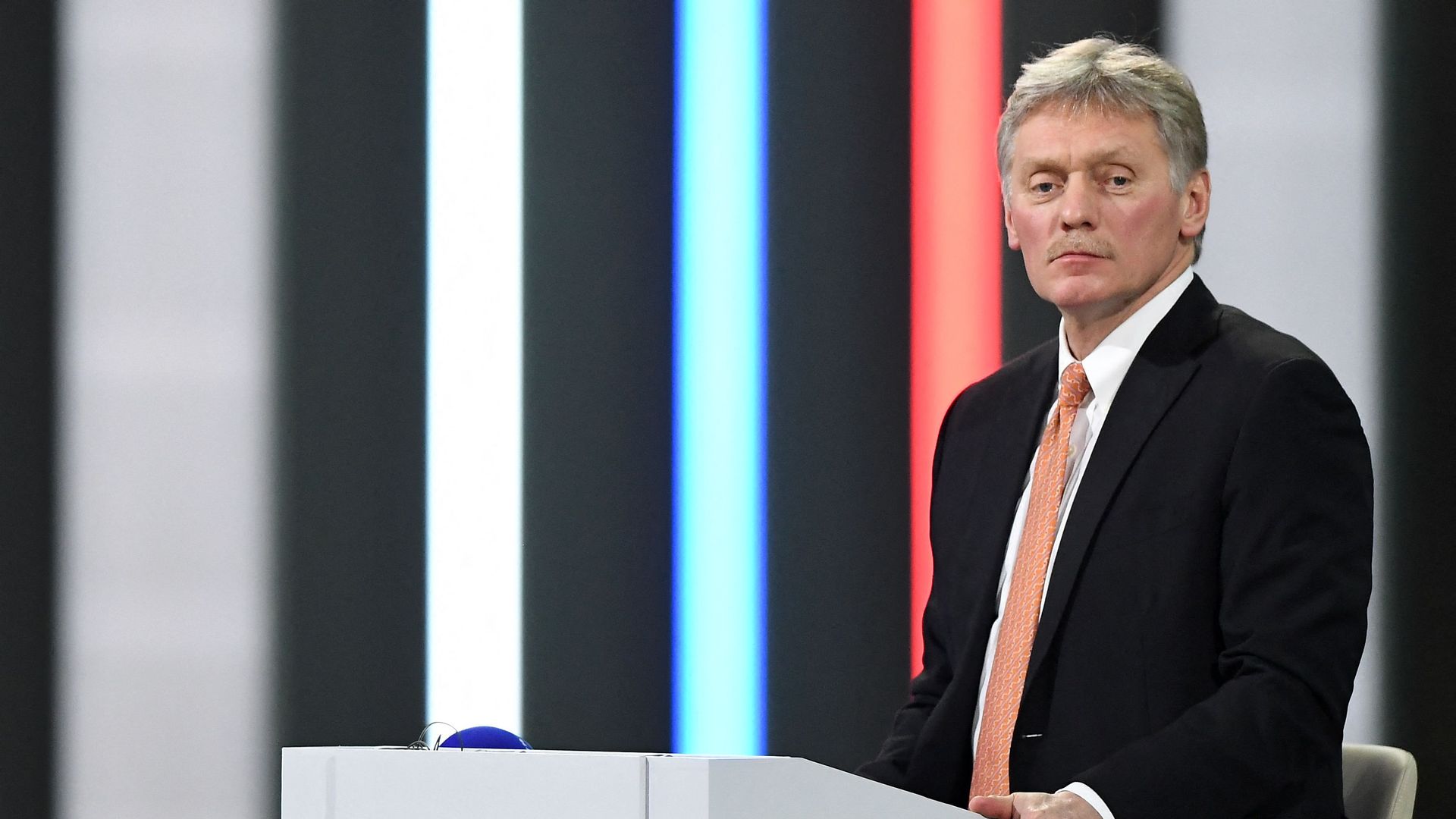 Kremlin spokesperson Dmitry Peskov told NBC News on Monday international rules of war wouldn't apply to two Americans that Russian forces captured in Ukraine and he wouldn't rule out death sentences for the vets.
The big picture: The U.S. State Department issued a statement to Axios and other outlets calling on the Kremlin and its proxies to "live up to their international obligations in their treatment of any individual, including those captured fighting in Ukraine."
What they're saying: In the Kremlin's first comments on the capture of Alex Drueke and Andy Huynh, Peskov told NBC's Keir Simmons that 39-year-old Drueke and 27-year-old Huynh were "soldiers of fortune" and "not subject to" the Geneva Conventions.
"Those guys on the battlefield were firing at our military guys. They were endangering their lives," Russian President Vladimir Putin's top spokesperson said. "They should be punished."
When Simmons asked Peskov whether the two veterans would face the death penalty, he replied: "It depends on the investigation."
Flashback: The families of Huynh and Drueke reported last week that the Alabama vets were missing.
A third American who traveled to Ukraine during Russia's military invasion, Grady Kurpasi, was also later reported missing. Peskov told NBC he couldn't provide any information on the whereabouts of the former U.S. Marine.
Go deeper