After the massacre, an outpouring of love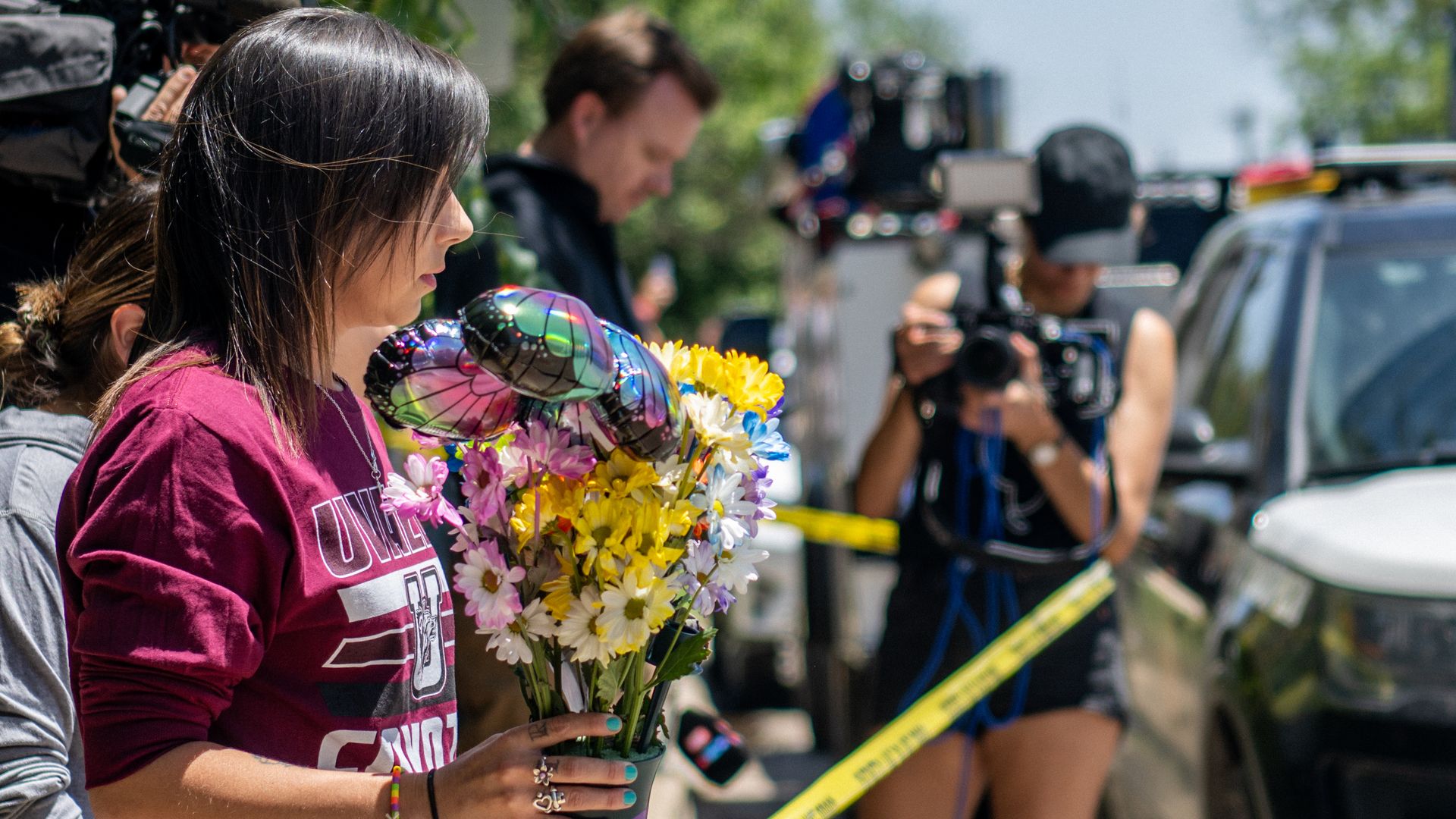 Uvalde residents and people across Texas and beyond are showing up to support this largely Mexican American town after the massacre that left 19 children and two teachers dead.
The big picture: An 18-year-old gunman on Tuesday opened fire on Robb Elementary School in the Texas town.
Like tragedies often do, the Uvalde shooting brought out the good in people.
Gladys Castillón, mother of a fourth grader, says she took groups of kids being evacuated to another building even while she was unsure if her daughter had made it out. Her daughter is "physically OK," she told Noticias Telemundo.
Hillcrest Memorial Funeral Home, where some of the students hid during the shooting, announced yesterday it was arranging funerals at no cost.
Many people lined up to donate blood. Others have started fundraisers for the victims' families.
In San Antonio, local businesses are collecting teddy bears for survivors.
Outside the building where families awaited news of their kids, a few local food trucks offered free food, Noticias Telemundo reports.
El Remedio Taco Truck, from San Antonio, stopped by with birria and quesadillas.
Grief counselors are making themselves available, and local residents are leaving flowers and offering free hugs.
What they're saying: "It's our responsibility and our priority to give back and be there for our community, just the way they're there for us," El Remedio's co-owner Joshua Palacios told the San Antonio Express News.
"I'm sure the last thing on their minds is eating. So we're going to be there."
Go deeper: Remembering the victims of the Texas school shooting
Subscribe to Axios Latino and get more news that matters about Latinos and Latin America, delivered right to your inbox on Tuesdays and Thursdays.
Go deeper