Authoritarianism is risky business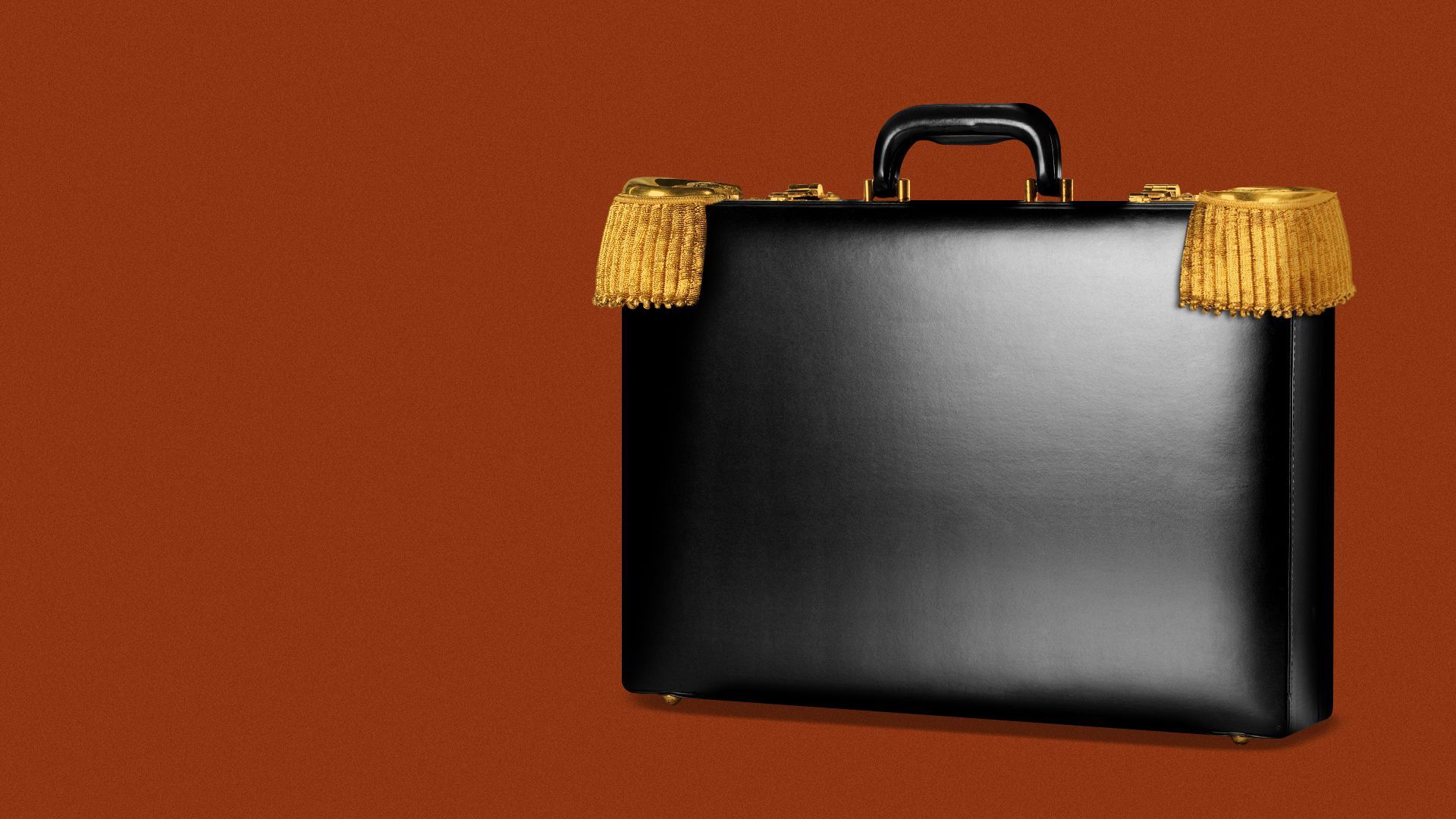 Just 12% of Americans think companies should be operating in Russia as normal, while nearly one third (31%) say multinational firms should never do business in Russia again, according to new data from the annual Axios Harris Poll 100.
The big picture: The vast majority of Americans think companies should place some limitations on their operations in countries with authoritarian regimes, according to the poll.
The Axios Harris Poll 100 is an annual survey to gauge the reputations of the most visible brands in the country.
Russia's war with Ukraine is forcing companies that would rather operate apolitically to take a stand.
The remaining respondents mostly think companies should resume operations once Russia withdraws from Ukraine (27%) or only if there's a change in government in Moscow (30%).
Major global brands like Disney, Ikea and Starbucks have suspended operations in Russia, while McDonalds is selling its restaurants and withdrawing entirely. Still, many others are hedging or staying put.
Zoom out: In general, 82% of Americans agree that "companies should place limits on their business targets in countries with authoritarian governments in order to be able to divest more rapidly and limit impact on their overall financial performance."
Meanwhile, 79% agree companies should set certain red lines before engaging in joint ventures or investments in authoritarian states.
Just under half (45%) of Americans would have a worse opinion of a company if they knew the company was sourcing supplies and materials from authoritarian countries — though Gen Z (35%) and Millennial (28%) respondents were significantly less likely to hold that opinion than older generations.
The findings were largely bipartisan, though Democrats tend to look less favorably on companies operating in authoritarian countries.
Between the lines: While nearly all Americans (88%) say there are circumstances in which companies should speak out against governments overseas, they're more divided over which specific circumstances.
65% say companies should speak out when the government poses a threat to the company's local employees, while 43% say they should do so when the government violates the company's values.
Three-quarters (74%) of Americans agree that "companies must largely accept that authoritarian countries present unforeseen and uncontrollable risks that are part of doing business."
What's next: To operate in countries that oppress free speech and the rights of women and minorities, 55% of Americans expect a trend toward more companies taking "pre-emptive action to define rules and red lines that cannot cross their values and codes of conduct."
The remaining 45% think companies will prioritize maximizing their profits without setting policies that restrain trade or investment.
Go deeper:
Friendly corporate brands poisoned by politics
Go deeper