Axios Harris Poll 100: Friendly brands poisoned by politics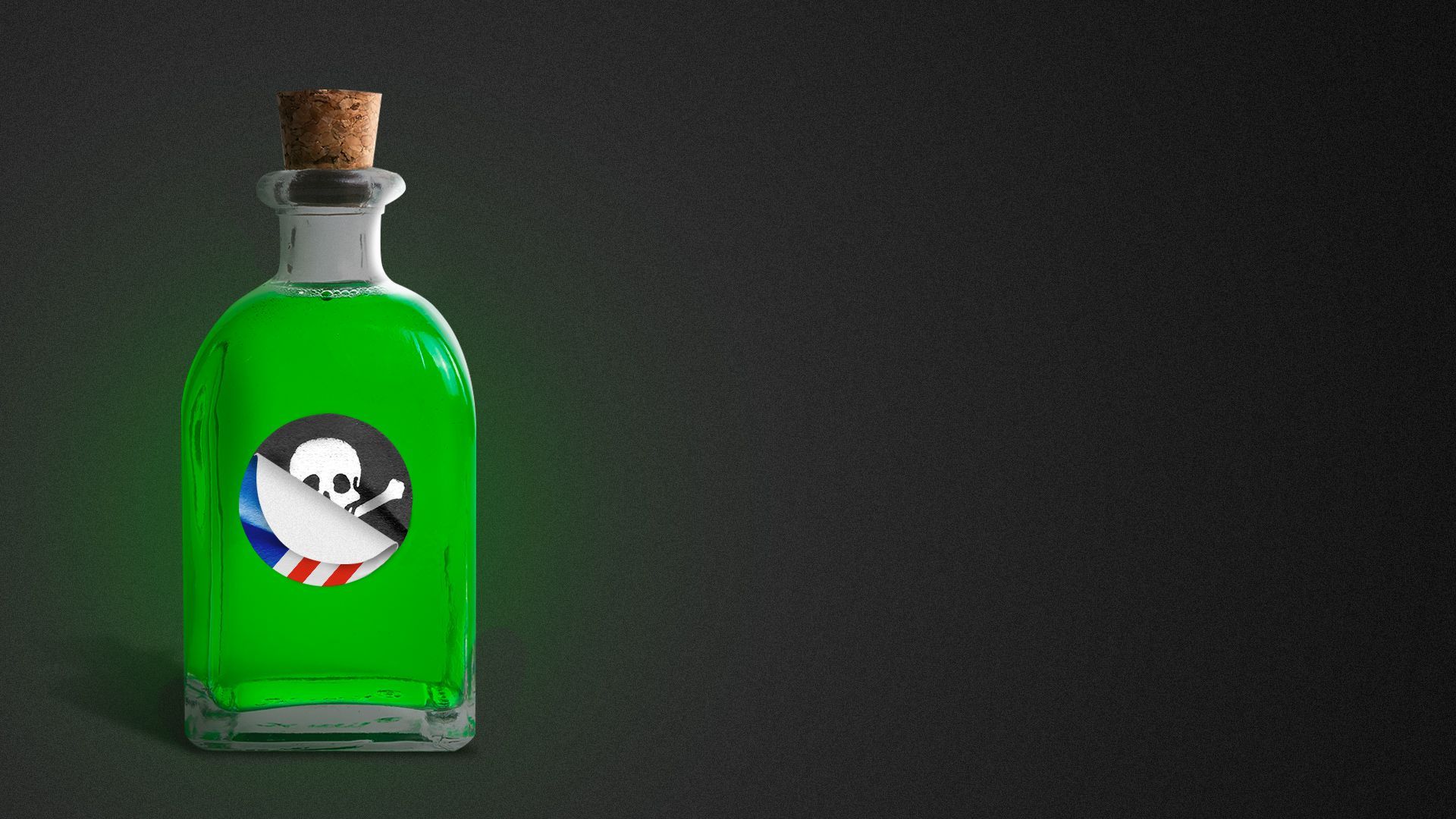 Companies that once seemed immune from partisan backlash are seeing their reputations plunge in response to political drama, according to new rankings from the annual Axios/Harris Poll 100.
Why it matters: The findings suggest that companies that are slow to respond to political crises, or do it inconsistently, suffer the most in terms of consumer reception and trust.
Details: New rankings from the poll — an annual survey to gauge the reputations of the 100 most visible brands in the country — show companies are increasingly caught between their employees, consumers and politics.
Disney's ranking dropped significantly — from 37th last year to 65th this year — likely because of its decision to speak out about Florida's "Don't Say Gay" bill after initially opting not to address it.
"Disney's about face shows the reputational hit that comes when the public perceives you as being calculating rather than clear in what you believe in and stand for," said John Gerzema, CEO of The Harris Poll.
Mcdonald's dropped 13 spots from last year. The fast food chain was slow to respond to the war in Ukraine, given its exposure to the crisis relative to its competitors. The company just said last week that it would pull out of Russia, nearly three months after the war started.
Delta's ranking has improved significantly since 2021, along with its trust and culture scores. Last year's survey was conducted less than two months after the company faced criticism for its slow response and pivots on Georgia's voting rights bill.
Yes, but: There are some notable exceptions. Netflix faced backlash from its employees for failing to address anti-LGTBQ comments made by Dave Chapelle late last year, but its score wasn't impacted.
The big picture: Brands with long-held political affiliations, like Hobby Lobby and Chick-fil-A, saw their reputation rankings decline.
Last year, respondents of the same poll ranked companies with clear partisan identifications as having higher levels of trust and responsibility.
Between the lines: Some brands with strong political positions continue to rank high among consumers because the quality of their products and services outweigh their political values.
Patagonia, for example, routinely ranks in the top 10 among many categories polled — like trust, culture, ethics, vision and growth — with both Democrats and Republicans, despite the company's vocal left-leaning positions on issues like climate change.
What to watch: The poll found that nearly one-third of Americans say companies should prioritize the views of their customers (31%) and employees (28%) when weighing in on political issues.
Less than a quarter (16%) say they should prioritize the views of shareholders.
Go deeper:
Go deeper