Netflix under fire for handling of Dave Chappelle comments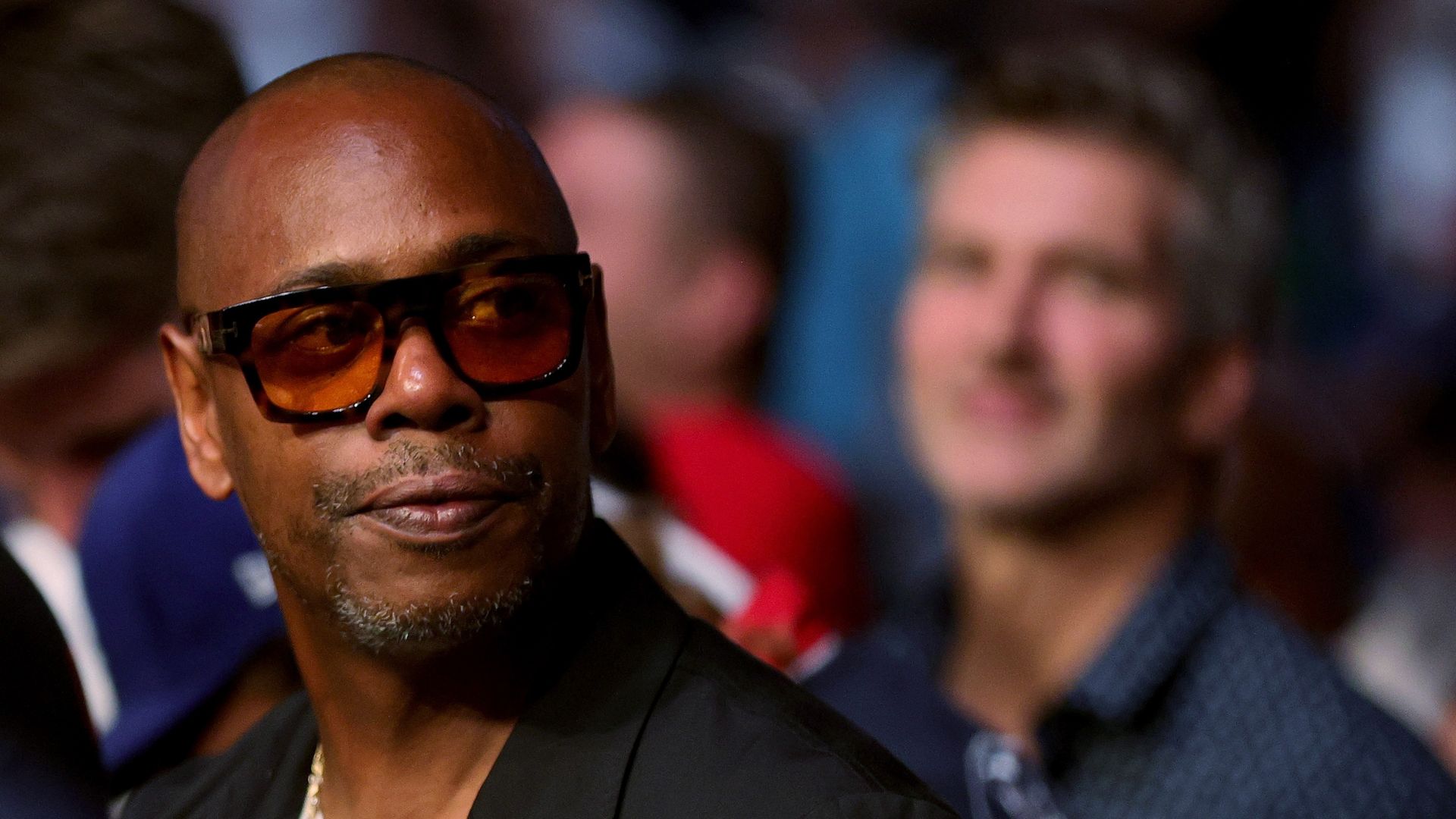 Netflix co-CEO Ted Sarandos on Monday responded to growing frustrations among employees about the company's handling of anti-transgender comments made by comedian Dave Chappelle in his most recent Netflix special "The Closer."
Yes, but: His justification has only intensified frustrations, sources told Axios on Wednesday.
Driving the news: In an email obtained by Variety, Sarandos defended the company's decision to air Chappelle's act, arguing "we have a strong belief that content on screen doesn't directly translate to real-world harm."
In the memo, Sarandos pointed to research that on-screen violence hasn't caused an increase in real-world violence.
Of note: LGTBQ advocates, as well as trans employees at Netflix strongly disagree with this assessment, pointing to what the American Medical Association has termed an "epidemic of violence" against trans women.
What they're saying: A GLAAD representative noted that the reason for the organization's founding was the direct connection between public sentiment and how people are portrayed in the media.
"People who don't know LGBTQ people, especially trans people, base their perceptions of our community on what they see in the media," the representative told Axios.
"When those media images are dehumanizing stereotypes and rooted in ridicule, they can and do lead to real world harm and harassment."
As further evidence, GLAAD points to a 2020 survey its Spanish-language team did with Netflix that found that nearly two-thirds of non-LBGTQ adult respondents in six Latin American countries reported that seeing LGBTQ characters and stories on-screen made them feel more comfortable with LGBTQ people.
State of play: Shortly after "The Closer" debuted on Netflix, trans employees began to speak out against the company's decision to air the special, including one Twitter thread that went viral.
Netflix suspended three employees, including Terra Field, the transgender employee who wrote the Twitter thread, although the company said the suspension was for trying to attend a meeting they weren't invited to, per The Verge. The three were reinstated amid considerable public backlash.
Trans employees at Netflix are organizing a companywide walk-out for October 20th, Axios has confirmed.
Between the lines: The issue, while newly public, has been simmering inside Netflix for some time, sources said. Similar concerns were raised by transgender employees over Chapelle's last special, "Sticks & Stones."
Among the criticisms of Sarandos is that he tends to brush off concerns about problematic content by pointing to other, positive content Netflix has aired.
The big picture: This isn't the first time Netflix has had to deal with criticisms around content moderation. The company faced significant backlash last year for airing a French film called "Cuties," which some said sexualized young girls.
Netflix is known for its cutthroat employee culture. In June, the company fired three executives for making comments about their boss to each other on Slack, an internal chat platform.
The other side: A Netflix spokesperson said in an emailed statement that it is "absolutely untrue to say that we have suspended any employees for tweeting about this show."
In regards to the planned walkouts, the spokesperson said that Chappelle's specials are "consistently the most-watched comedy specials on Netflix, and have earned many awards," but the company supports artistic expression for its creators.
"We also encourage our employees to disagree openly," the spokesperson added.
Editor's note: This article has been updated with comment from Netflix and additional comment from GLAAD.
Go deeper