America's COVID apathy stress test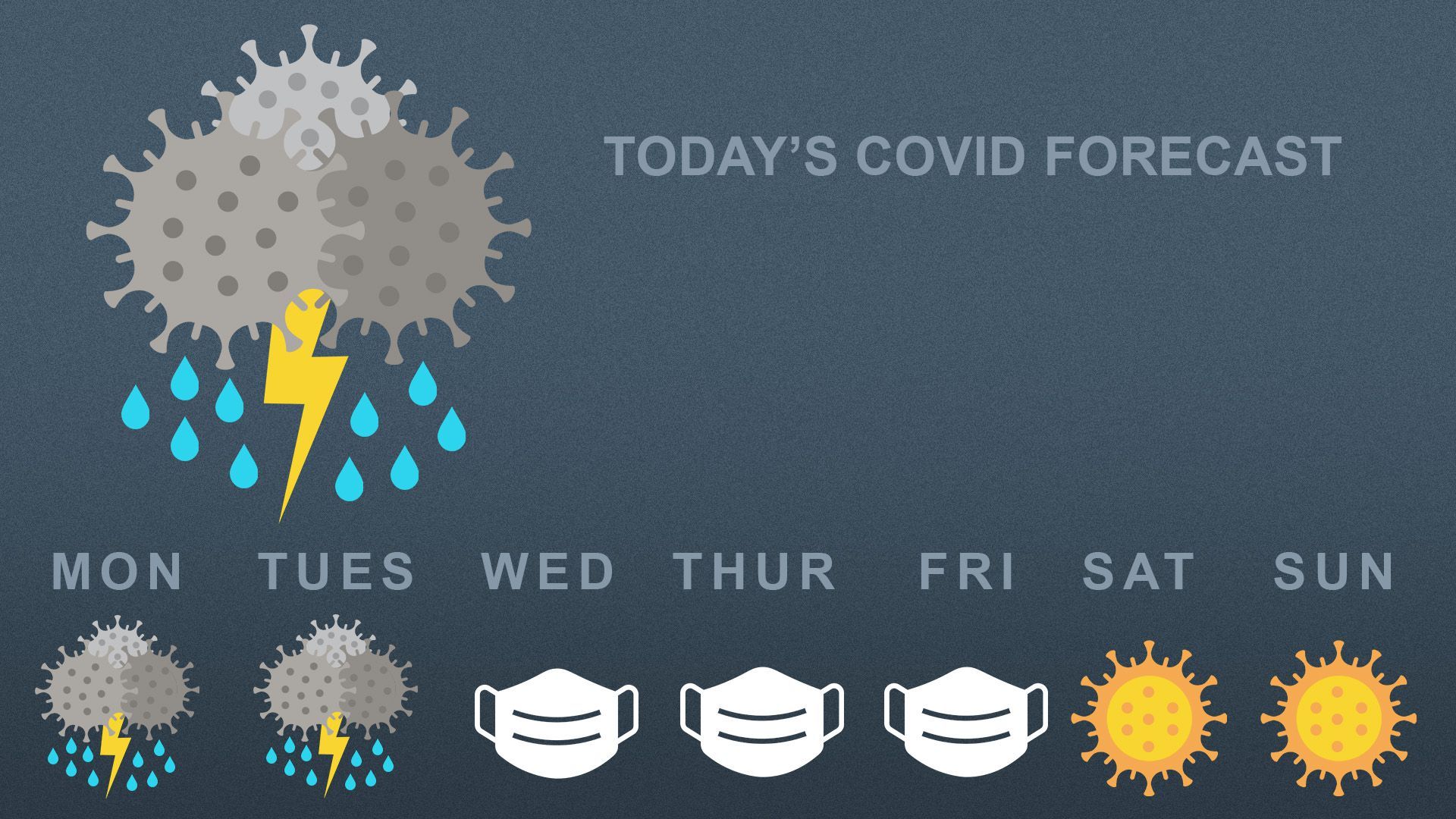 America's in the midst of yet another coronavirus surge, setting up a high-stakes test of whether the country really is ready to live with the virus.
Between the lines: A third of Americans say the pandemic is over, and the spike in cases hasn't prompted much noticeable policy or behavioral change. But vaccines and therapeutics are now widely available, making the virus much less dangerous — at least for people who have access to and choose to use them.
Driving the news: Biden administration officials yesterday said that a third of Americans live in areas where the risk of COVID infection is high enough that they should consider wearing a mask indoors, the NYT reports.
But there's no sign that mask mandates are coming back, even in the bluest parts of the country.
New York City Mayor Eric Adams said yesterday that, although the city is considered to be in the high alert level, he's not bringing back mask mandates now.
"If every variant that comes, we move into shutdown thoughts, we move into panicking, we're not going to function as a city," Adams said, per the NYT.
The big picture: The virus has killed more than a million people over the last two years. More than 300,000 of those deaths could have been prevented by vaccines, according to a recent analysis.
What they're saying: "Beyond the vaccinations and boosting, which are making a very big difference, I think Paxlovid is making a very big difference as well," White House COVID coordinator Ashish Jha told reporters yesterday, pointing to the fact that hospitalizations and deaths aren't rising at the same rate as infections.
Paxlovid is an oral antiviral that must be taken early on in a patient's coronavirus infection, but has proven to be highly effective.
Yes, but: Congress has been gridlocked over new pandemic funding for months, and the administration is warning that it's running out of money to buy more treatments and vaccines.
Go deeper