U.S. says Brittney Griner "wrongfully detained" by Russia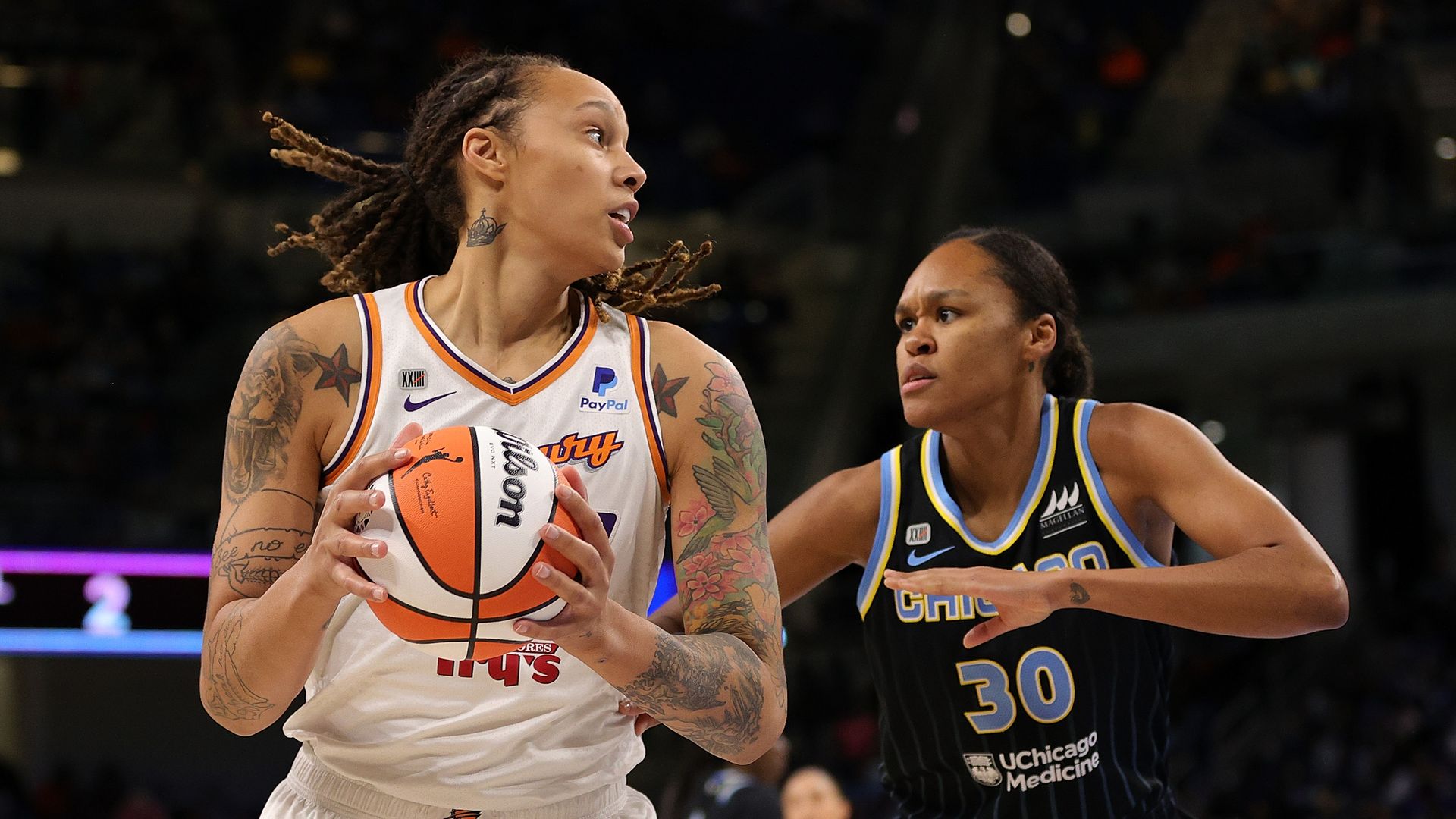 WNBA star Brittney Griner is now considered "wrongfully detained" by Russia, a state department spokesperson said Tuesday.
Why it matters: Griner, who plays basketball in Russia during the WNBA offseason, was arrested at a Moscow-area airport in February. She has been detained there since then.
Russian authorities had previously denied U.S. officials from seeing Griner, but she has since been seen by a U.S. official.
The State Department's decision was first reported by ESPN.
What they're saying: "The welfare and safety of U.S. citizens abroad is among the highest priorities of the U.S. Government," the spokesperson said.
"The U.S. government will continue to undertake efforts to provide appropriate support to Ms. Griner."
U.S. officials confirmed to the Associated Press that "the United States will more aggressively work to secure her release even as the legal case against her plays out."
Flashback: Russian officials detained Griner in February and claimed they found vape cartridges with cannabis oil in her luggage.
Local Russian media released images of Griner in early March, showing her holding a piece of paper with her name, per CNN.
Griner's family has in large part remained quiet on the situation in order to not escalate tension between Russia and the United States.
State Department spokesperson Ned Price said in March that an official from the U.S. Embassy in Moscow found Griner to be in "in good condition"
What's next: The WNBA announced Tuesday that Griner's initials (BG) and her jersey number (42) will be put on the sidelines of all 12 WNBA courts in the 2022 season to honor her.
Go deeper: WNBA working to bring Brittney Griner home "safely and quickly"
Go deeper