Two Fox News journalists killed in Ukraine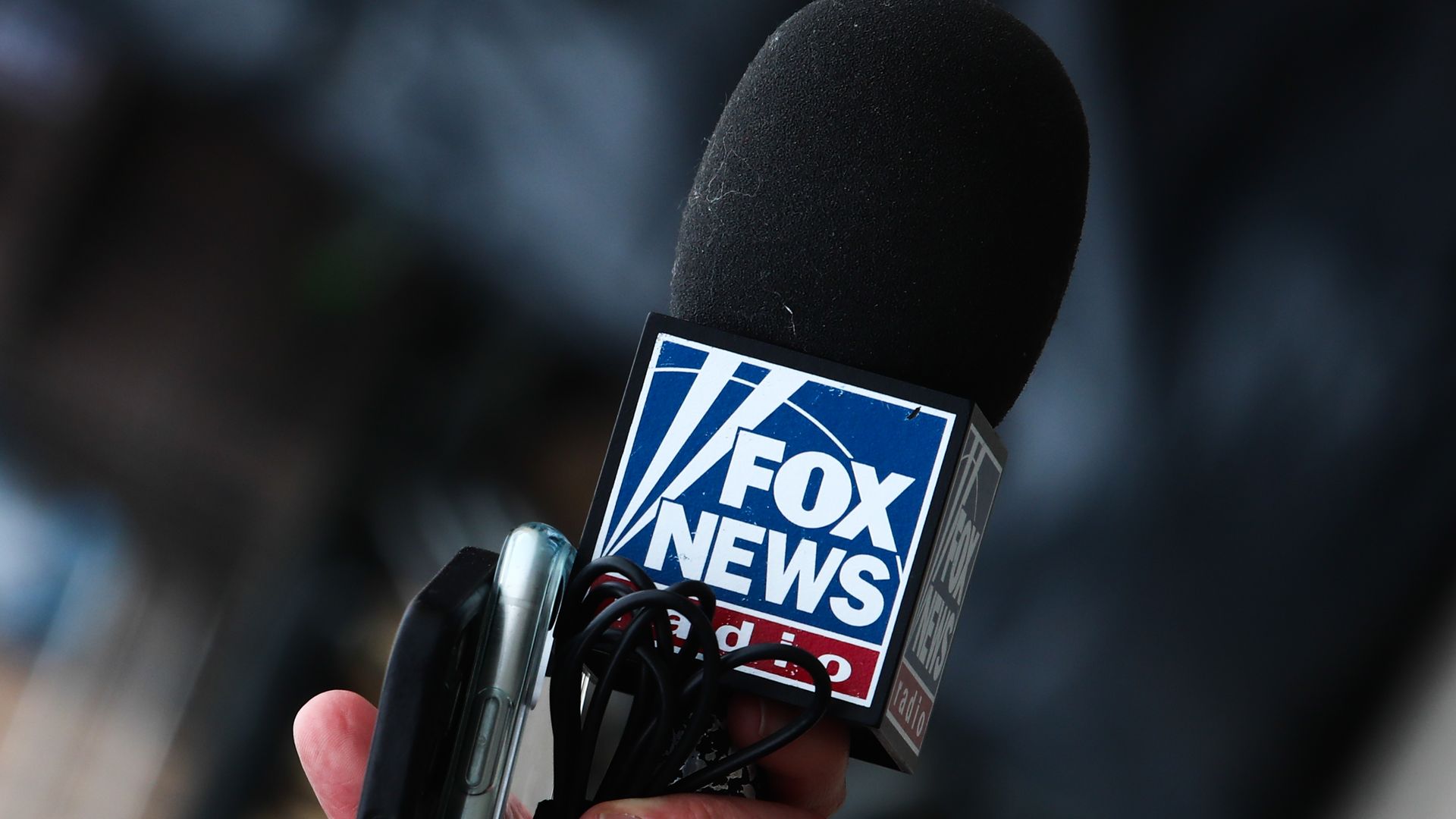 Fox News cameraman Pierre Zakrzewski and Ukrainian journalist Oleksandra Kuvshynova, who was working as a consultant for Fox News, were killed Monday while newsgathering outside of Kyiv, the outlet's CEO Suzanne Scott said in an internal memo.
Driving the news: Zakrzewski and Kuvshynova were traveling alongside Fox News journalist Benjamin Hall when their vehicle came under fire, Scott said. Hall remains hospitalized.
The big picture: Zakrzewski was based in London but had been in Ukraine covering the conflict since February, per the internal memo.
Kuvshynova, 24, was helping Fox News crews "navigate Kyiv and the surrounding area while gathering information and speaking to sources," Scott said.
His death, reported first by Fox News, made him the second known journalist to have been killed in Ukraine, following the death of documentarian Brent Renaud.
Scott wrote that the network held off on announcing the news of Kuvshynova's death "out of respect for her family."
What they're saying: "Pierre was a war zone photographer who covered nearly every international story for FOX News from Iraq to Afghanistan to Syria during his long tenure with us. His passion and talent as a journalist were unmatched," Scott wrote.
"He was profoundly committed to telling the story and his bravery, professionalism and work ethic were renowned among journalists at every media outlet," she added.
"She was incredibly talented and spent weeks working directly with our entire team there, operating around the clock to make sure the world knew what was happening in her country," Scott wrote of Kuvshynova.
"There are no words. I had the great privilege of working with Pierre and the even greater privilege of calling him a friend," CNN's Clarissa Ward tweeted Tuesday. "An extraordinary spirit and tremendous talent and one of the kindest, most gracious colleagues on the road. Absolutely heartbreaking."
"I worked with Pierre many times around the world. He was an absolute treasure," Fox News reporter John Roberts wrote on Twitter. "Sending our most heartfelt prayers to Pierre's wife and family."
"In yesterday's attack near Kyiv, we have lost a beautiful brave woman - Oleksandra Kuvshinova - Sasha. She loved music and she was funny and kind. she was 24 years old. She worked with our team for the past month and did a brilliant job," Fox News field producer Yonat Friling tweeted.
Go deeper: The latest on the Russia-Ukraine crisis
Go deeper