Supreme Court rejects GOP challenge to House proxy voting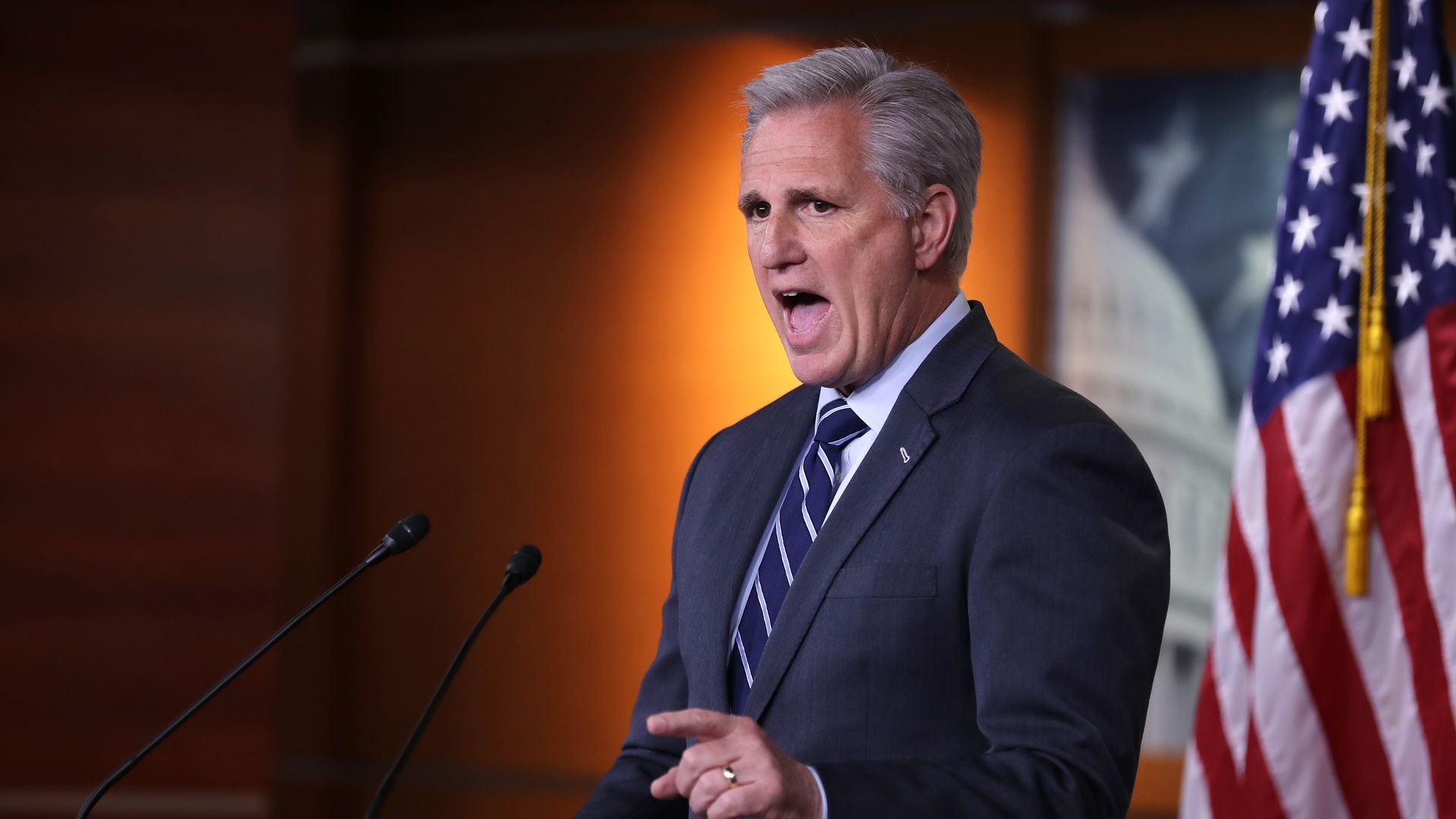 The Supreme Court on Monday declined to hear House Minority Leader Kevin McCarthy's lawsuit challenging voting by proxy in the House.
Why it matters: The decision leaves in place a way to vote on legislation that many lawmakers see as critical to minimizing the spread of coronavirus in Congress — and one that even critics have taken advantage of.
The House, where the rules are decided by the controlling party — in this case, Democrats — recently took new steps to combat the virus amid the Omicron surge, including placing restrictions on congregating in the chamber.
Driving the news: The decision leaves in place a federal court ruling that the House's internal decision-making is not subject to judicial review under the Constitution's speech or debate clause.
The lawsuit argued proxy voting rules are unconstitutional because the Constitution requires the House to have a physical quorum to conduct business.
It also accused Democrats of breaking "230 years of precedent."
Roughly 80% of members, including many Republicans who signed onto the lawsuit, have used proxy voting as of December, according to the Brookings Institution.
How it works: Established during the first coronavirus wave in May 2020, proxy voting allows House members to designate a colleague to vote on their behalf if they will be absent from a vote.
In order to proxy vote, lawmakers must submit letters to the House clerk declaring they are "unable to physically attend proceedings in the House Chamber due to the ongoing public health emergency."
Members have used proxy voting for a wide variety of reasons beyond the pandemic.
One infamous example: more than a dozen Republicans used it to cast votes while attending the Conservative Political Action Conference in 2021.
Go deeper