New York AG subpoenas Donald Trump Jr. and Ivanka Trump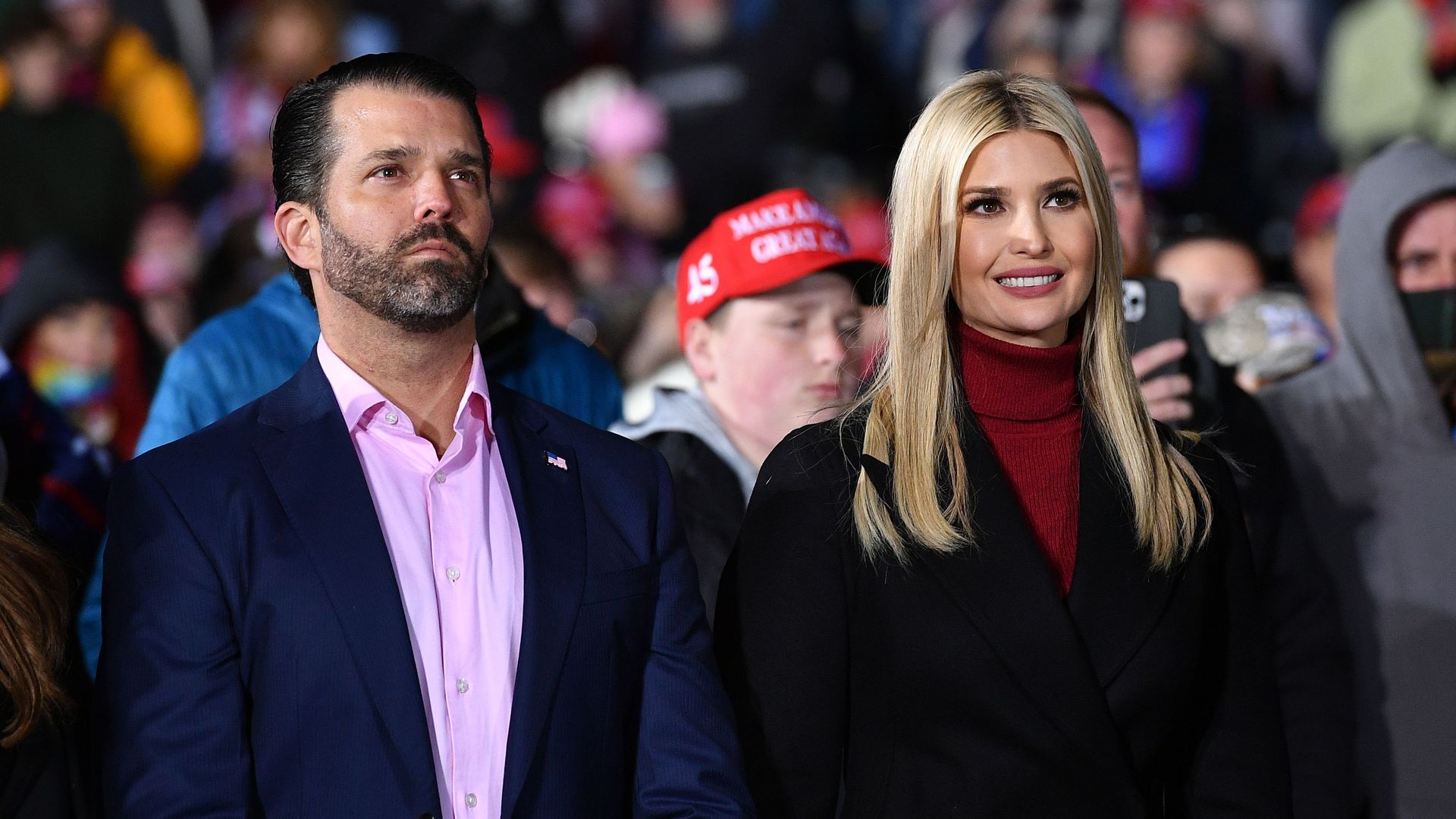 New York Attorney General Letitia James has issued subpoenas for two of former President Trump's children, Donald Trump Jr. and Ivanka Trump, as part of a civil investigation, according to court documents filed Monday.
Why it matters: The move represents another escalation in the attorney general's investigation into the former president's business practices. James requested a deposition from Trump in early December.
The big picture: The subpoenas for both Trump and his two children were issued on Dec. 1, though the ones for Donald Trump Jr. and Ivanka Trump were not publicly known until now, the New York Times reported.
In late December, Trump sued James in an effort to block her office's civil investigation into whether the Trump Organization engaged in financial fraud by submitting false property valuations to reduce its tax burden.
Trump's son Eric was questioned by the attorney general's office for James' civil investigation in October 2020.
The latest: The Trump Organization on Monday evening filed a motion to block or stay the enforcement of the subpoenas, arguing that testimony from the pair would circumvent immunity rights afforded to them if they appeared before a grand jury for a separate, criminal investigation.
"These delay tactics will not stop us from following the facts or the law, which is why we will be asking the court to compel Donald Trump, Donald Trump Jr., and Ivanka Trump to testify with our office under oath," James said in a statement.
What they're saying: "We are confident that our questions will be answered and the truth will be uncovered because no one is above the law," a spokesperson for the attorney general's office told Axios.
Editor's note: This post has been updated with comment from a spokesperson for the New York Attorney General's office and news that the Trump Organization filed a motion to block the subpoena.
Go deeper