Political heavyweights remember "one of a kind" Harry Reid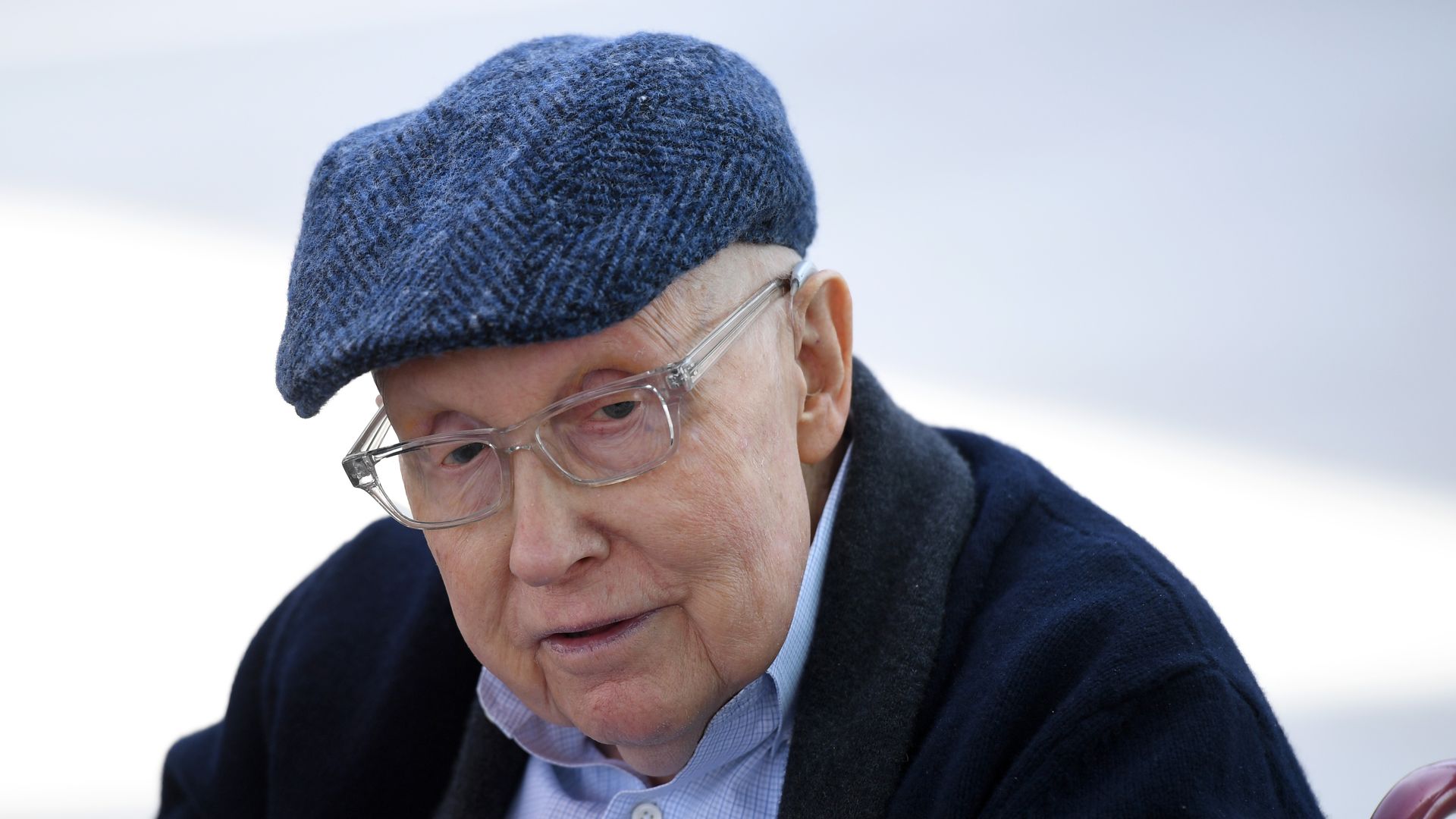 Former Senate Majority Leader Harry Reid (D-Nev.) was hailed Tuesday for his "honesty" by former House Speaker John Boehner (R-Ohio) — who praised his old political rival for being "a fighter until the end."
The big picture: Boehner's tribute to his friend was one of many from past and present officeholders of both parties, including President Biden and former President Obama, following Reid's death on Tuesday at age 82.
What they're saying:
Biden said in a statement that Reid was one of the "all-time great Senate Majority Leaders," who "met the marker for what I've always believed is the most important thing by which you can measure a person — their action and their word."
Obama released a letter he sent Reid after learning of his health situation in which he praised Reid for his "great" leadership in the Senate. "I wouldn't have been president had it not been for your encouragement and support, and I wouldn't have got most of what I got done without your skill and determination," Obama said.
Vice President Kamala Harris noted in a statement that Reid "never forgot his humble beginnings in Searchlight, Nevada — and he always fought for working families and the poor." Whenever they spoke, he was "kind, generous, and always to the point," Harris said. "Our country has lost an honorable public servant."
Senate Majority Leader Chuck Schumer (D-N.Y.) released a statement saying, "He was tough-as-nails strong, but caring and compassionate. ... He's gone but he will walk by the sides of many of us in the Senate every single day."
Senate Minority Leader Mitch McConnell (R-Ky.) noted in a statement that the "runway that brought Harry to the upper chamber was nothing short of amazing."
"His life's journey began in a house that lacked running water. It took him all the way from amateur boxing and a stint with the U.S. Capitol Police to eventually becoming one of the most senior leaders whom that force protected," he added.
"You could hardly invent a more quintessentially American story, and it took Harry's legendary toughness, bluntness, and tenacity to make it happen."
— Sen. Mitch McConnell
House Speaker Nancy Pelosi (D-Calif.) described Reid in a statement as a "titan of public service," who "leaves behind an extraordinary legacy of patriotism and leadership that will benefit the Congress and Country for decades to come."
Transportation Secretary Pete Buttigieg tweeted, "Harry Reid was one of a kind. He was extraordinarily effective and indefatigable in his work to make life better for all Americans — and a generous source of advice and encouragement to me and countless others."
Nevada Gov. Steve Sisolak (D) said in a statement, "To say Harry Reid was a giant doesn't fully encapsulate all that he accomplished on behalf of the state of Nevada and for Nevada families; there will never be another leader quite like Senator Reid."
Sen. Elizabeth Warren (D-Mass.) described Reid in a Twitter post as a "fighter who knows how to win." "Harry never wavered in his commitment to do what's right — especially for the people of Nevada," she said. "He led the Senate with courage and conviction, fighting every day for a more just America."
Sen. Mike Lee (R-Utah) issued a statement saying, "From his time as my family's home teacher and father of one of my dear friends, to when we were colleagues in the Senate, Senator Harry Reid was a kind, caring friend."
Sen. Chuck Grassley (R-Iowa) paid tribute to Reid's service to Nevada in a tweet Tuesday:
Editor's note: This article has been updated with new details throughout.
Go deeper