World opposition leaders to speak at "Summit for Democracy"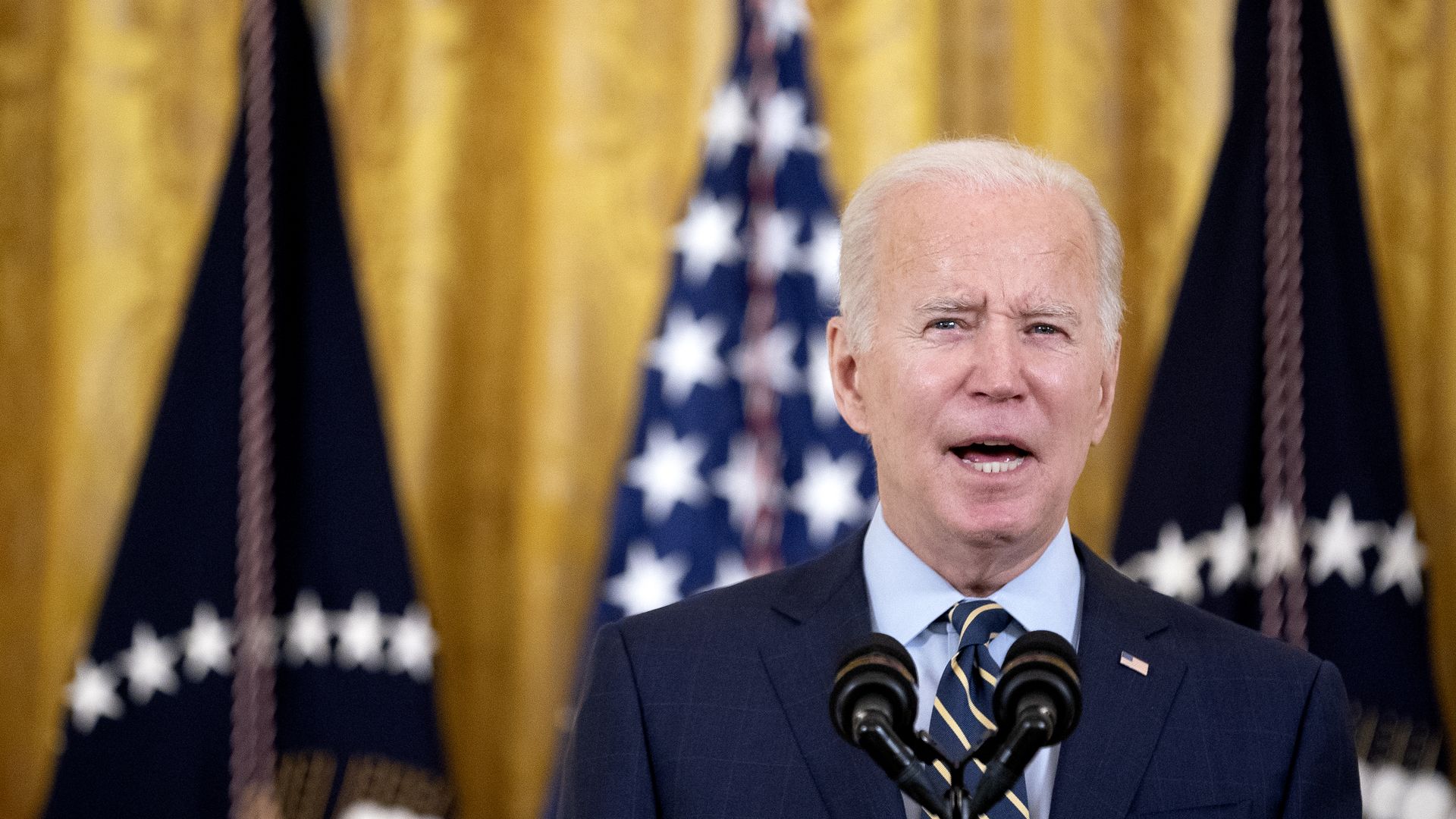 Opposition leaders from Belarus to Venezuela and Hong Kong will speak during the inaugural "Summit for Democracy" this week, according to an official schedule obtained by Axios.
Why it matters: The Biden administration has timed the summit with the rollout of a number of pro-democracy initiatives, including the first-ever U.S. government strategy for countering corruption.
The summit has sparked debate about how democracy is defined, and whether the U.S. has alienated allies by picking and choosing which countries deserved an invite — including several that have experienced democratic backsliding.
China and Russia also have condemned the summit, accusing the U.S. of a "Cold War mentality." China in particular was infuriated by Taiwan's invitation.
Highlights:
Both President Biden and Vice President Kamala Harris will give remarks, with the president both opening and closing the two-day event.
"Day Zero" of the summit will kick off at 6am ET on Wednesday with remarks from Maria Ressa and Dmitry Muratov, journalists in the Philippines and Russia, respectively, who won the 2021 Nobel Peace Prize.
European Commission President Ursula von der Leyen will host a leaders' plenary session at 9:15am ET on Thursday — despite protests from Hungary, the only EU member state that did not receive an invitation.
Interim Venezuelan President Juan Guaido — recognized by the U.S. and dozens of other countries as the nation's leader — will speak on Thursday at 11:45am ET.
Hong Kong activist Nathan Law, who claimed asylum in the U.K. after Beijing imposed its draconian "national security law" on the territory on the last year, will deliver remarks at 7:30am ET on Friday.
He'll be followed by Belarus presidential candidate Sviatlana Tsikhanouskaya, who was forced into exile after dictator Aleksandr Lukashenko cracked down on pro-democracy protests last year.
Taiwan's digital minister Audrey Tang will participate in a panel on countering digital authoritarianism at 9:30am ET on Friday. She's the only Taiwanese official scheduled to speak.
National leaders of New Zealand, Ghana, Romania, Moldova, Botswana, Slovakia, Sweden, Dominican Republic, Malawi, Lithuania, Zambia, Estonia, Denmark and Latvia also will participate at various points throughout the summit.
Go deeper