Omicron cases confirmed in 5 U.S. states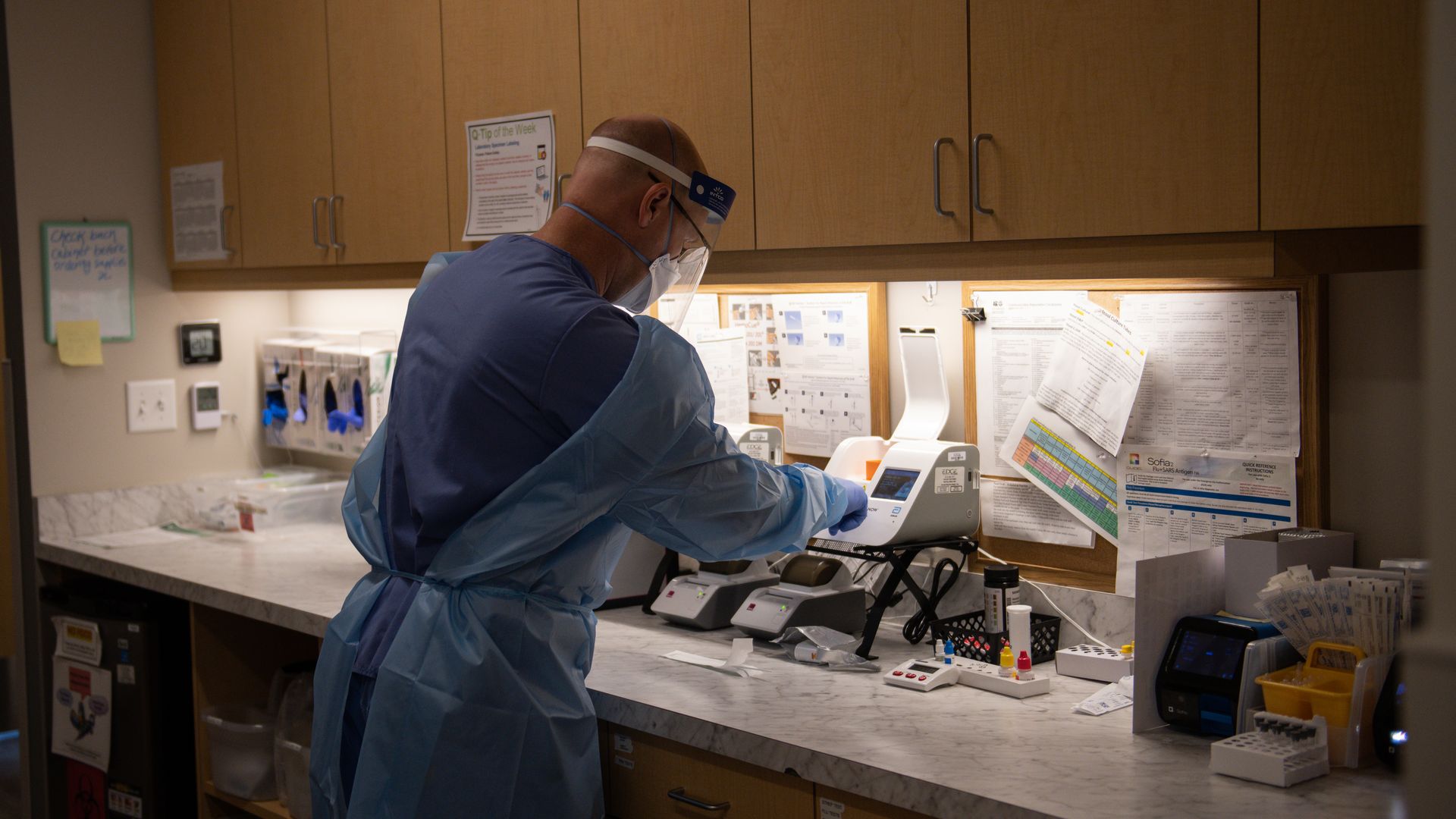 Hawaii became on Thursday the fifth state to confirm the newly discovered Omicron variant after New York announced five new cases earlier in the day.
The latest: In Hawaii, the variant was found in an unvaccinated O'ahu resident with moderate symptoms who had previously been infected with COVID-19, per a state health department statement. The variant has also been confirmed in California, Colorado and Minnesota.
What we know: The Colorado case was found in an Arapahoe County woman who traveled throughout southern Africa and returned late last week, per Axios' John Frank.
The woman was vaccinated but had not received a booster shot. She also wore a mask in her travels, officials said. She is experiencing mild systems and is quarantining.
She developed symptoms after returning home and no cases of community transmission are anticipated.
What they're saying: "This was expected news," Gov. Jared Polis said in a briefing Thursday.
"Any variant that is so prevalent in the world as the omicron variant is, we knew it wasn't a matter of if, it was a matter of when it was identified in Colorado."
Hochul stressed that there was no cause to panic, but urged New Yorkers to wear masks indoors and receive their vaccinations and boosters.
She added that contract tracing was starting. Two cases were in Queens, one in Brooklyn and a fourth, from a test on Nov. 30, in Suffolk County. The location of the fifth individual was unidentified.
Hochul said that she wasn't ruling out a vaccine mandate if necessary, but added that there was not enough information yet to take that step.
The state, she said, also has other tools ready to use that it did not have last year.
"We have so much available that we're ready to deploy," she said. "Have confidence in what we're able to do."
Editor's note: This article has been updated to include details of confirmation of the Hawaii case.
Go deeper