U.S. joins global cybersecurity partnership ignored by Trump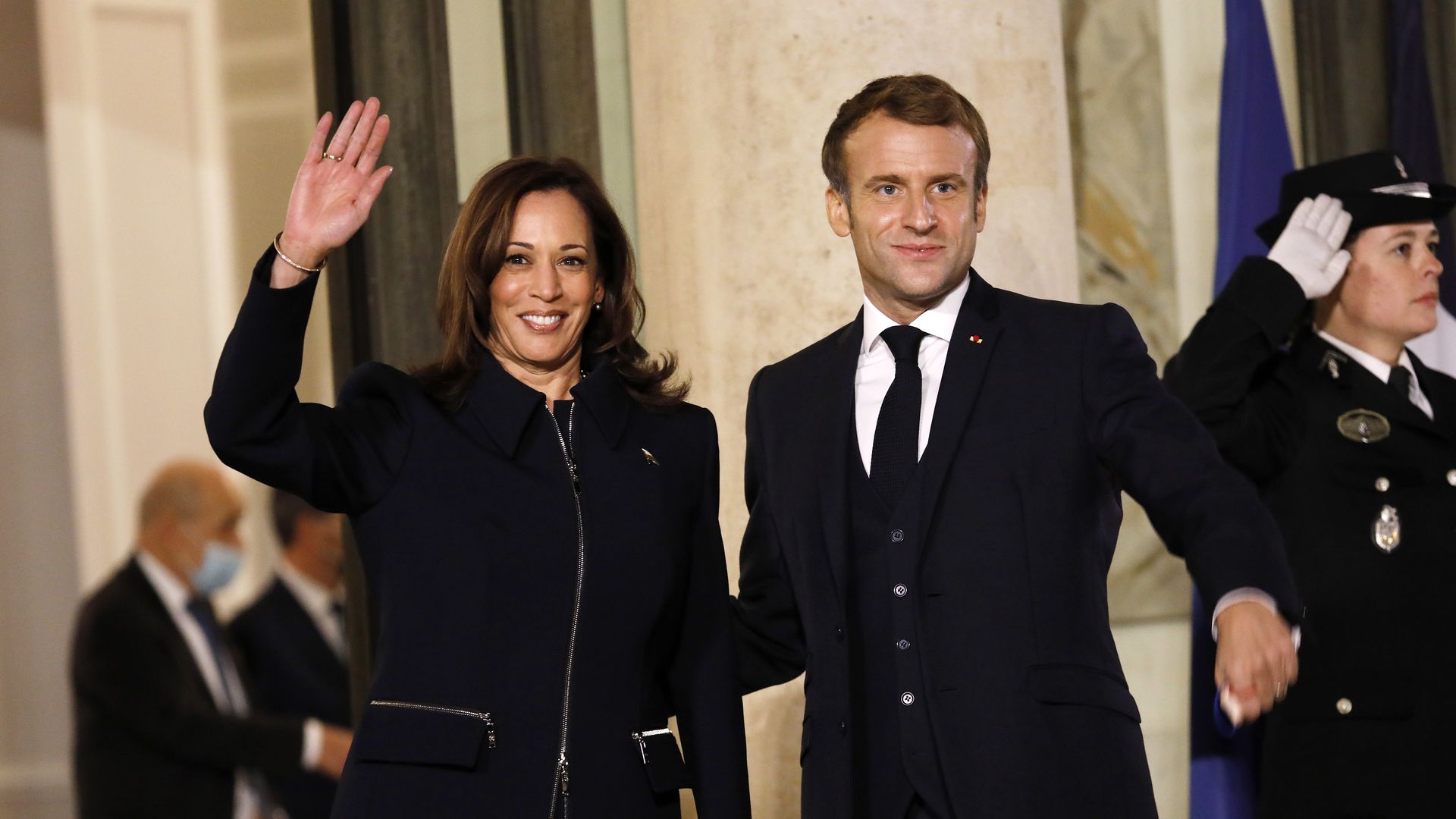 The U.S. is now part of an international agreement on cybersecurity that the Trump administration declined to sign up for, Vice President Kamala Harris announced in Paris Wednesday.
Why it matters: 80 countries, along with hundreds of tech companies — including Microsoft and Google — nonprofits and universities have signed the Paris Call for Trust and Security in Cyberspace, established in 2018 to create international norms and laws for cybersecurity and warfare.
Details: The U.S. support of the voluntary Paris Call reflects the Biden administration's "priority to renew and strengthen America's engagement with the international community on cyber issues," per a White House statement.
It builds on U.S. efforts to improve cybersecurity for citizens and businesses, the statement continued.
This includes "rallying G7 countries to hold accountable nations that harbor cyber criminals, supporting the update of NATO cyber policy for the first time in seven years, and the recent counter-ransomware engagement with over 30 countries around the world to accelerate international cooperation to combat cybercrime."
Of note: The Biden administration announced last month plans to create a bureau of cyberspace and digital policy and a new envoy to oversee critical and emerging technology, pending congressional approval.
The big picture: The Paris Call commitment followed Harris' meeting with French President Emmanuel Macron in Paris on Wednesday.
During the meeting, they also "agreed to establish a U.S.-France Comprehensive Dialogue on Space to enhance civil, commercial, and national security space cooperation," Harris' senior adviser and chief spokesperson Symone Sanders said in a statement.
Between the lines: Relations had become strained between the Biden administration and the French government over the U.S.-U.K. submarine deal with Australia, which saw the Southern Hemisphere country scrap a $90 billion submarine deal with France.
But President Biden smoothed things over with Macron during a meeting in Rome, where he described the submarine deal announcement as "clumsy."
What they're saying: Macron said during a joint news conference with Harris that his "fruitful" meeting with Biden "paved the way for the coming weeks, months and ... years," per the New York Times.
"We were just discussing about the fact that we do share the view that we are at the beginning of a new era, and our cooperation is absolutely critical for this one," he said of his talks with Harris.
The vice president added: "I do believe, and I think we share this belief, that we are at the beginning of a new era, which presents us with many challenges, but also many opportunities."
Go deeper